It's Black History Month, but black business history seldom gets the recognition it deserves. It is just as important a part of the racial struggle as politics and social justice. They are intertwined. To inspire the next generation of black wealth, our youth need to learn more about this history to help them acquire the skills, talents, vision and education necessary to achieve these goals.
Here are just some of my inspirations: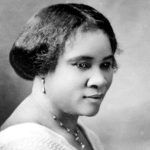 One of my favorite black business "sheroes" is Sarah Breedlove, also known as Madam CJ Walker (1867-1919). Not only was she a businesswoman, but she created her own products for African-American hair and developed the sales system that would become the model for Avon cosmetics. She is America's first self-made female millionaire.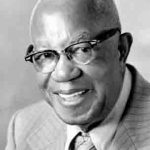 A. G. Gaston (1892-1996) established several businesses in Birmingham, Ala. In the 60s, he was considered the wealthiest black man in America and a leading employer of African Americans in Birmingham, Ala., where he played a significant role in the struggle to integrate.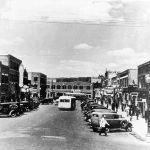 The Black Wall Street was situated in the Greenwood neighborhood of Tulsa, Okla., and was one of the most prominent concentrations of African-American businesses in the early 20th century.  In 1921, jealous white residents massacred hundreds of black residents and destroyed the thriving neighborhood within hours. Surprisingly, within 10 years of the massacre, the community was rebuilt. It, unfortunately, lost its vitality after integration when many blacks moved their residences and businesses.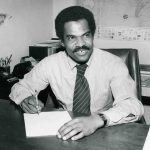 Fast forward to more recent times, Reginald Lewis (1942-1992) was one of the richest black men in America during the 80s. He was the first African-American to build a billion-dollar corporation, Beatrice Foods. A Harvard grad, he wrote, "Why Should White Guys Have all the Fun?"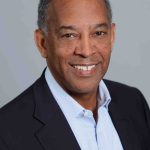 One of my favorite little-known corporate success stories is John W. Thompson, chairman of Microsoft Corporation who took over from Bill Gates in 2014. A Florida A & M University grad, he received his MBA from MIT. Of particular importance to me, this is the man who gave me my first real job in corporate America. I worked as an intern in his office at IBM before I started work on my MBA.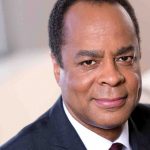 Quintin Primo is the co-founder, chairman and CEO of Capri Capital Partners, LLC, one of the largest minority-owned real estate investment management firms in the United States. His firm has $4.04 billion in assets under management in domestic and international commercial real estate and is ranked on the Forbes' "Top Twenty Richest African American's in the World" list.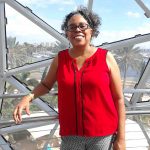 Let us now begin to cultivate the next generation of entrepreneurs, business leaders and business owners. Kidzonomics aims to do that locally here in St. Pete, and President Sheena Qualles De-Freece stresses teaching young people how to save versus consuming and to acquire assets that appreciate versus depreciate.
One other organization that has been increasing the business skills of blacks and other underrepresented groups is the Consortium for Graduate Study in Business. Founded in 1966, it is responsible for graduating the largest group of diverse MBAs in America.
Twenty top universities award fellowships to more than 400 candidates yearly. The vision of the Consortium is to work toward the day when African Americans, Hispanic Americans and Native Americans are no longer underrepresented in management careers in the business community.
I can testify to the effectiveness of this organization. I was one of those fellowship recipients. For more information, visit cgsm.org.
Happy Black History Month!