1. A user-friendly, monthly budget planner that will help you keep track of your expenses by category so you see the bigger picture of your spending habits — and where you can make cut backs.
Promising review: "I have tried many different budget books and apps. This was exactly what I was looking for! The biggest benefit was that I could add my own categories for expenses. When budgeting, I don't like to break things down into 20 different categories, I keep them very basic. I appreciate the fact that this allows me to do so. I also like that it is also broken down by days. I'm so relieved to have finally found exactly what I have been looking for." —Charlotte
Get it from Amazon for $7.99.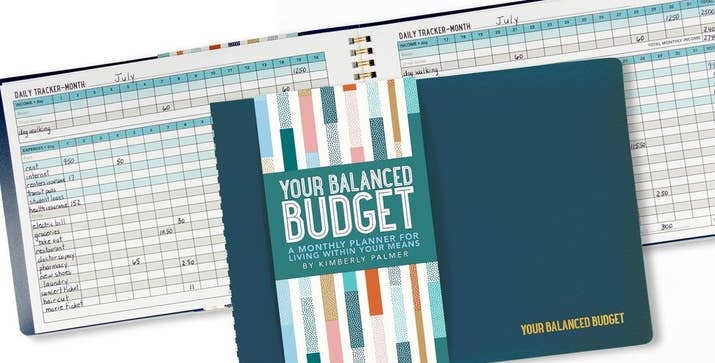 2. A planner which comes with 12 monthly pockets for receipts and timely bills so you have everything in one organized place.