Photo: Getty Images
Until the Civil Rights Act of 1964 and the Voting Rights Act of 1965, what became known vernacularly as "Jim Crow laws" wedged a painful and dehumanizing racial divide between black and white Americans, the repercussions of which are still felt to this day. While the prevalence of racially motivated bigotry was met with activism and protest, images of the Jim Crow laws in effect are less commonly seen than those from the civil rights movement.
Following the Reconstruction period after the American Civil War, a number of state and local laws were enacted to keep black populations of American citizens separate from their white counterparts. In 1896, following the critical case of Plessy v. Ferguson, the US Supreme Court ruled that as long as segregated facilitates remained "separate but equal," racial segregation did not violate the US Constitution. Here in pictures are many of the common sights during what became known as the Jim Crow era.
White tenants seeking to prevent black Americans from moving into the Sojourner Truth Homes, a federal governmental housing project, erected this sign in Detroit in 1942.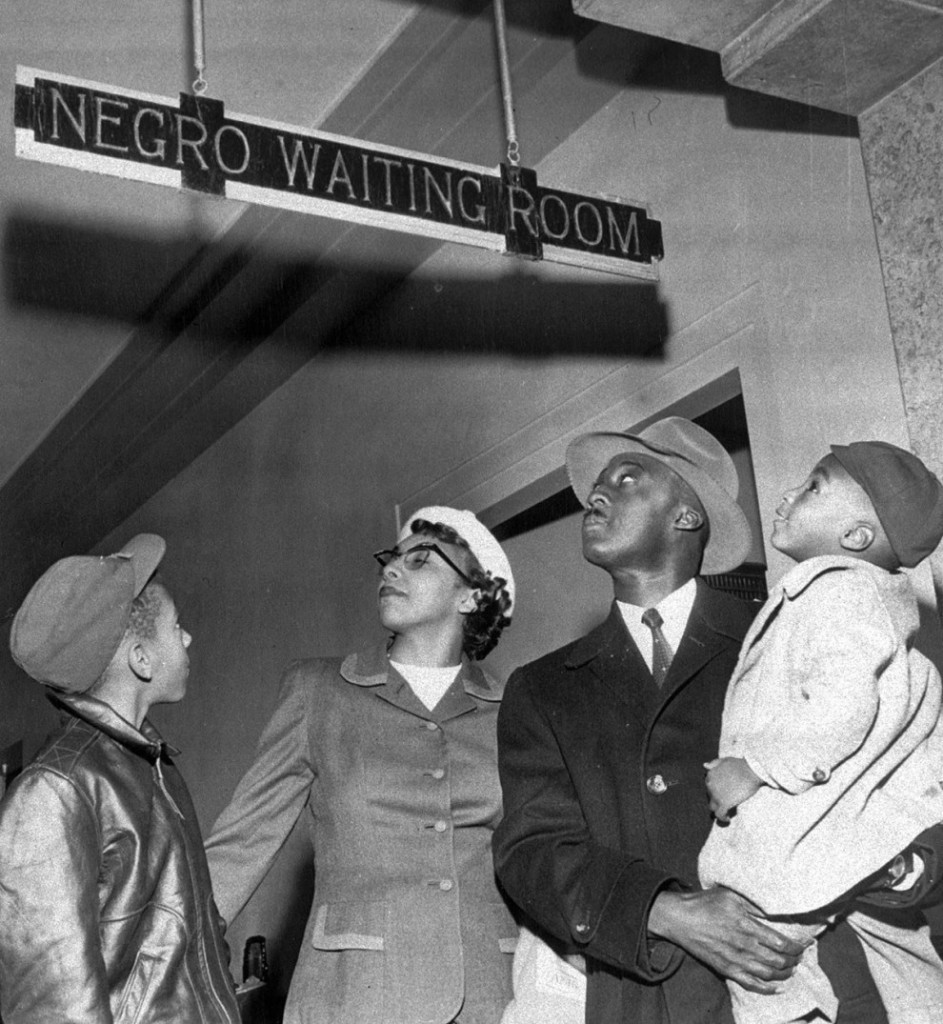 AP Photo
Dr. and Mrs. Charles N. Atkins of Oklahoma City, Oklahoma, and their sons, Edmond, 10, and Charles, 3, pause for a glance at the Santa Fe Depot segregation sign on Nov. 25, 1955.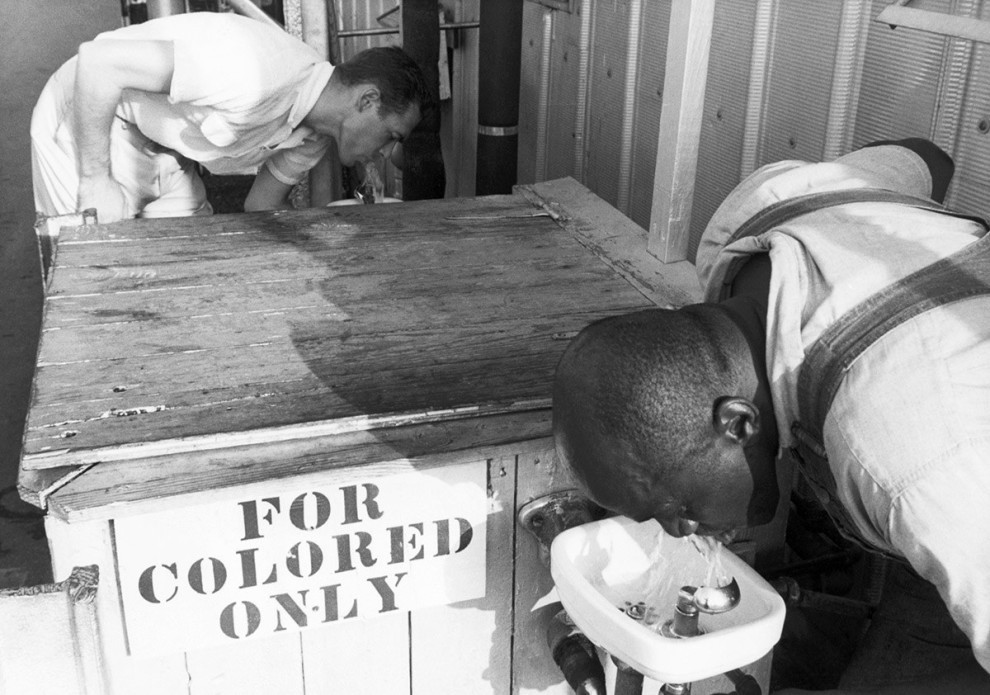 Bettmann Archive / Getty Images
In this undated picture, men drink from segregated water fountains.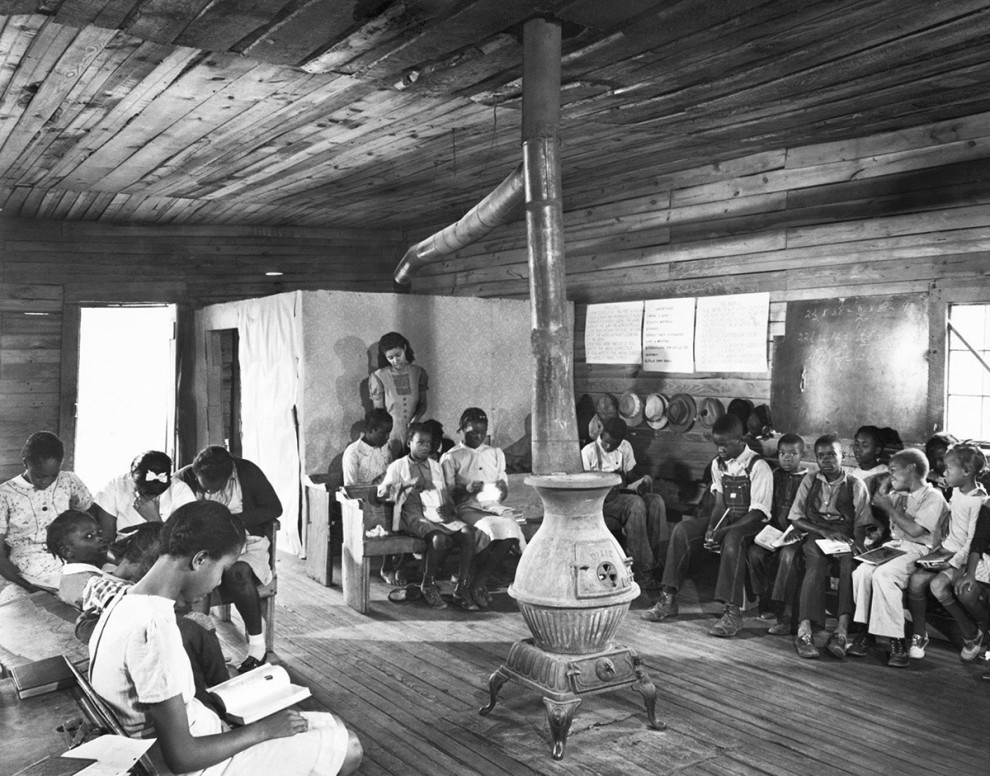 Bettmann / Bettmann Archive
A teacher instructs a segregated class of black students at a poorly funded, one-room school in the backwoods of Georgia in 1941.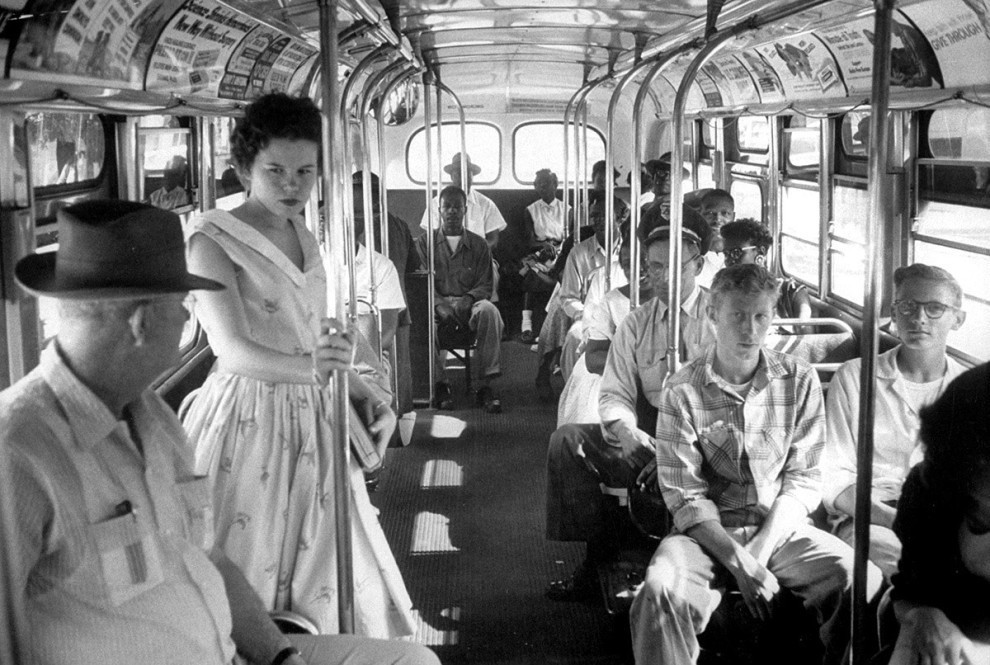 Hank Walker / Getty Images
Black citizens sit in the rear of the bus in compliance with South Carolina segregation law in April 1956.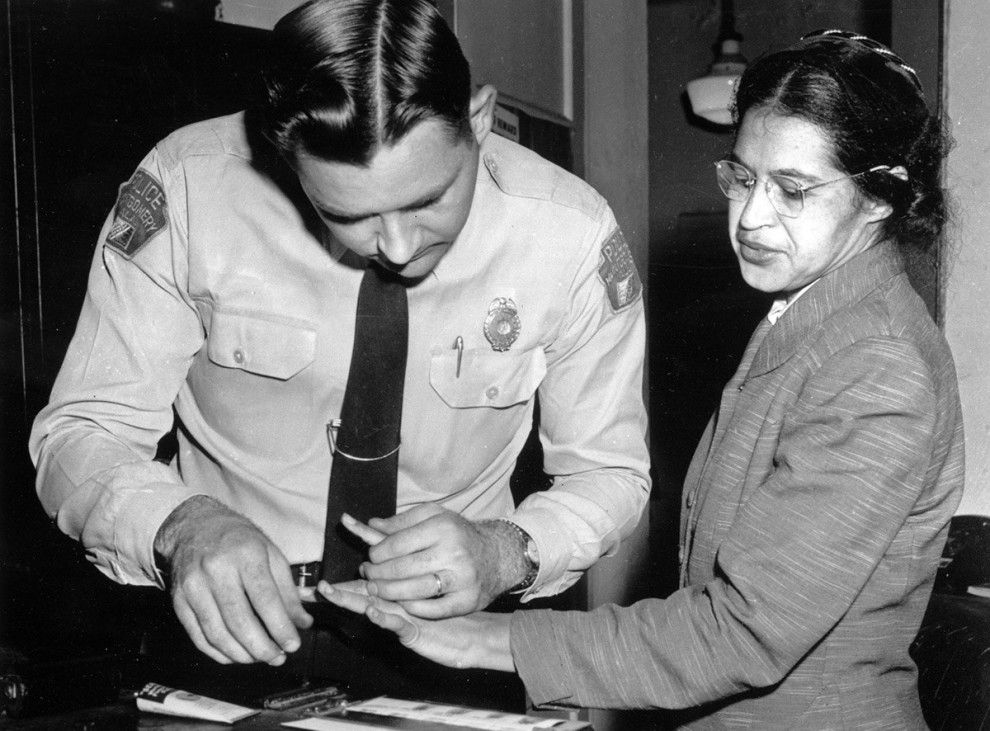 Gene Herrick / AP
Rosa Parks is fingerprinted by a police officer in Montgomery, Alabama, on Feb. 22, 1956, two months after refusing to give up her seat on a bus for a white passenger on Dec. 1, 1955. She was arrested with several others who violated segregation laws. Parks' refusal to give up her seat led to a boycott of buses in December 1955, a tactic organized by the Rev. Martin Luther King Jr.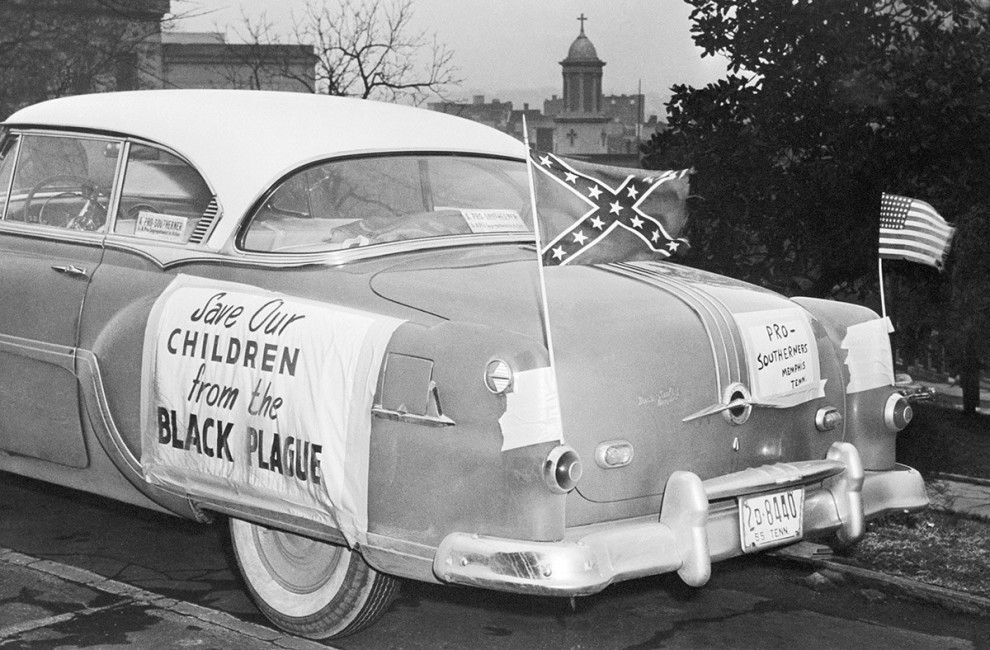 Bettmann Archive / Getty Images
US and Confederate flags fly from a car parked on Tennessee's Capitol Hill in Nashville, where Gov. Frank Clement met with a delegation of pro-segregationists on Jan. 24, 1956. Clement turned down a bid to lead a fight for continued racial segregation, saying he did not plan to interfere with local authorities and their decisions on such matters.