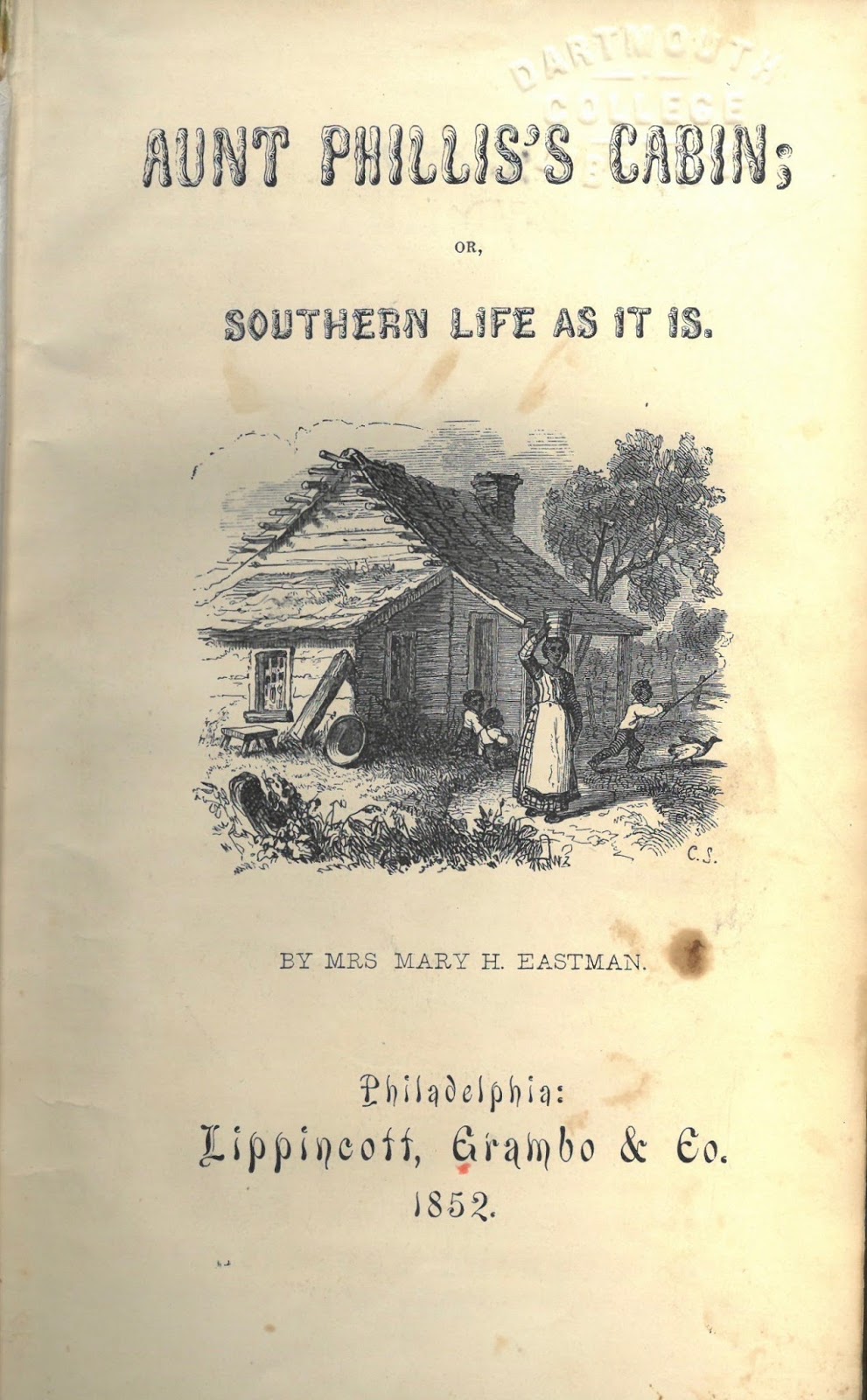 Were the exertions of the Abolitionists successful, what would be the result? The soul sickens at the thought. Scenes of blood and horror—the desolation of our fair Southern States—the final destruction of the negroes in them. This would be the result of immediate emancipation here. "
– Excerpt From: Mary H. Eastman. "Aunt Phillis's Cabin; Or, Southern Life As It Is."
The kickback against Harriet Beecher Stowe's Uncle Tom' Cabin (1852) was fierce, desperate, smearing on the grease of self-justification with a shovel. Stowe (June 14, 1811 – July 1, 1896) issued a "Key" to Uncle Tom's Cabin that cited sources for every atrocity detailed in the novel. A Key to Uncle Tom's Cabin (Presenting the Original Facts and Documents Upon Which the Story is Founded Together with Corroborative Statements Verifying the Truth of the Work) features "trial transcripts, letters, and page after page after page of news items – editorials, legal notices and advertisements – that form the factual background upon which she hangs a fictional tale".
But Mary Eastman would not be swayed from the belief that the slave's lot was not unhappy, human bondage was benign and life in the South represented the natural order of God-made things. Slavery was ordained by God and sanctioned by Scripture. To Stowe and her self-declared "vocation to preach on paper", Christianity was the main means of black integration. But the God of slavery was not open to persuasion, closed to the idea that freedom, as PJ O'Rourke defined it, is "the right to do as you damn well please. And with it comes the only basic human duty, the duty to take the consequences." To Eastman slavery was empowering, enlightening, a partnership between needy, simple-minded blacks and needed, knowing whites. To anyone sane it was extermination.