Fires were left burning by emergency services apparently to expire on their own, further enraging rioters.
As emergency services battled a burning CVS pharmacy, riot police were forced to circle the fire engine as a barrier against rock-throwing protestors.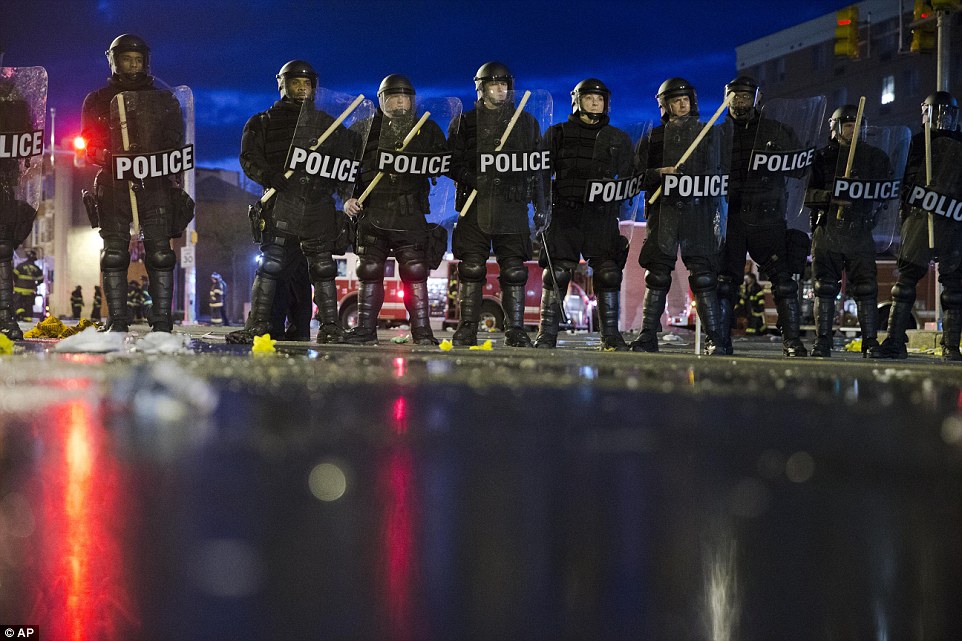 Looters were nonchalant and showed their faces.
'We went in there and tore it up,' said a 16-year-old who said he was one of the looters inside the CVS.
Just down the street from the smoldering CVS, business owner Daisy Bush, 61, said: 'The sad part about it is that a lot of people from the community were up there in the CVS, stealing stuff out of it. It's a disgrace.'
Earlier in the day youths threw rocks and bricks at police. Six officers were injured seriously, Baltimore Police Commissioner Anthony Batts told reporters.
'This is not protesting. This is not your first amendment rights. This is just criminal acts doing damage to a community,' he said.
Mr. Batts said they needed the help of the National Guard because of the sheer number of protestors and scale of unrest taking place on Monday.
He added: 'They just outnumbered us and outflanked us. We needed to have more resources out there.'
Batts said authorities had had a 'very trying and disappointing day.'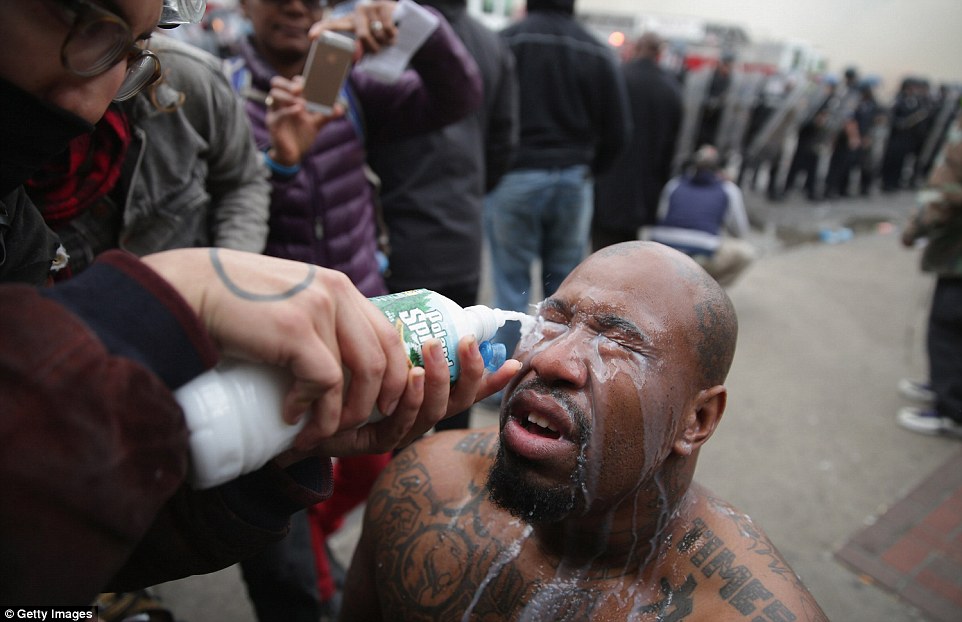 Congressman Elijah Cummings equated the situation to the unrest in the wake of Martin Luther King Jr's assassination in 1968, when 5,000 National Guard officers were deployed to control the situation.
He said: 'I was thinking back in 68 and 69 when I was in high schools and I thought about the riots and how businesses were being destroyed.
'Destroying property or throwing bottles or things at police, that distracts us from the fact that Freddie Gray died and that we need solutions to the problems that we have with our police department.'
Colonel William Pallozzi, the superintendent of the state police, said a request for up to 500 additional law enforcement personnel in Maryland had been sent. Pallozzi added that the state is putting out a request for up to 5,000 more law enforcement personnel from around the mid-Atlantic region.
Maryland Congressman Elijah Cummings and about 200 others, including ministers, tried unsuccessfully to quell the violence at one point Monday night, marching arm-in-arm through a neighborhood littered with broken glass, flattened aluminum cans and other debris. As they got close to a line of police officers, the marchers went down on their knees. They then rose to their feet and walked until they were face-to-face with the police officers in a tight formation and wearing riot gear.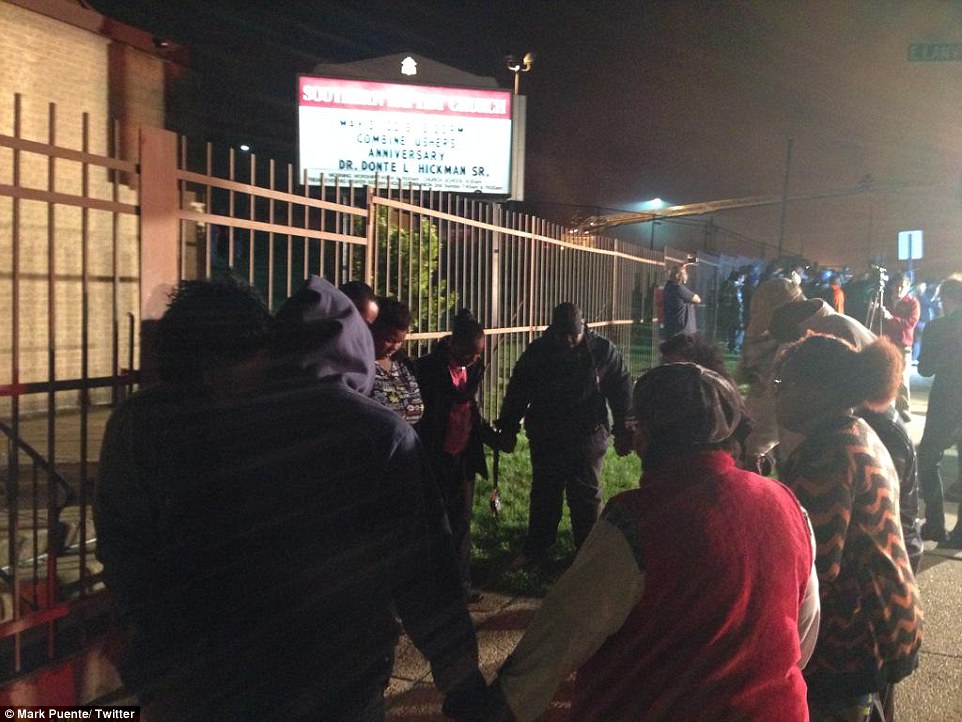 The situation also has political dimensions. Mayor Rawlings-Blake has been severely criticized for her alleged apathy and failure to act earlier.
In an apparent dig at the mayor, the governor of Maryland told a press conference he had been waiting to issue a state of emergency, and said that he signed an executive order 'within 30 seconds' of the mayor's phone call.
As the sun sets, dozens of citizens are taking to the streets in an attempt to deter the violent groups, including Vietnam veteran Robert Valentine who said he's lived through the worst and cannot bear to watch the violence.
'I'm very pissed,' he told CNN.
David Simon, creator of Baltimore-based hit drama The Wire, has also issued a plea to the rioters: 'Turn around. Go home.'
He added on his blog: 'Now — in this moment — the anger and the selfishness and the brutality of those claiming the right to violence in Freddie Gray's name needs to cease.
'There was real power and potential in the peaceful protests that spoke in Mr Gray's name initially, and there was real unity at his homegoing today.