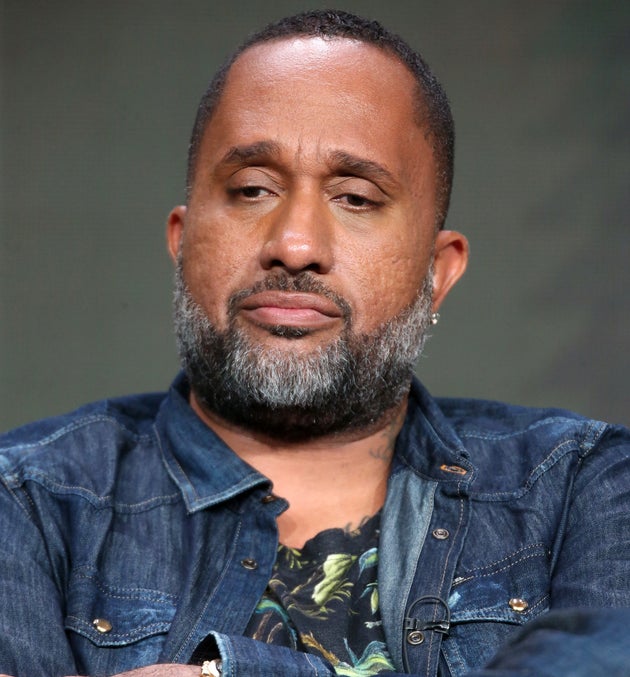 Kenya Barris has a few choice words for critics who seemingly ask him the same question over and over: "I'm so tired of talking about diversity."
During an Aug. 4 panel for the Television Critics Association summer press tour, the "black-ish" creator expressed his latest thoughts on both his hit ABC series and diversity. When asked by a reporter about the African-American viewership of the comedy's audience, Barris responded: "I will be so happy when diversity is not a word. I have the best job in the world and I am constantly having to talk about diversity. It's ridiculous," he said, according The Hollywood Reporter.
The show-runner added that it doesn't matter who's watching the show, "the fact is that they're watching it."
Yes, Barris has had to talk about diversity frequently thanks to his show. In August 2014, before the show even premiered, Barris responded to critics who questionedif the show's title would resonate with viewers.
"I think some of the controversy has been around the idea that some people think that we're trying to define what 'black' is, and it couldn't be further from the truth," he said in an interview with The Huffington Post. "I think it's a really inclusive word much less than an exclusionary word, in terms of [how] it really speaks towards the homogenized society we're living in today."
During the panel discussion, Barris alluded to his previous statements and reiterated that the ABC series isn't solely about race, and should be viewed as a family sitcom.
"We're so divisive as a community and we always have to box everything in, and I kind of feel like, isn't it just a good family show?" he said.
"It's specifically about a black family, but don't you see yourself in it? Don't you see your family reflected in it? Why is that important who watches the show? Why does it matter? Why do we have to keep having these conversations? Why can't we just look at the show for what it is and celebrate these actors?"
Well said, Kenya.
Source: Huffington Post