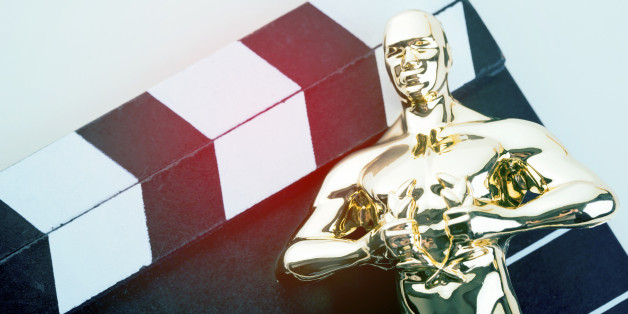 MATTJEACOCK VIA GETTY IMAGES
For many, 2015 was the year that black-oriented programming transitioned from fun, inconsequential trash into riveting awards season competition. Yet awards season is here, and there's an obvious lack of recognition of the people of color who worked tirelessly to increase the production value of our media. Naturally, I'm miffed; they deserve to be acknowledged for their work. But let's not forget that we don't necessarily need the Oscars (or the Emmys, Golden Globes, Tonys, Grammys… or ANY award show, for that matter) to be PROUD of our brothers and sisters in the entertainment industry. Now, don't get me wrong; I love my Emmy, just as I'm certain that Viola loves hers. We cherish them because they're reminders of the excellent work we've done, but there are greater ways to be rewarded.
Last year Scandal, Empire, How To Get Away With Murder, Black-ish, American Crime, and Being Mary Jane set a new standard for black representation on television. We witnessed educated, business-savvy women acquire positions of power. We studied deeply personal, complex, and sometimes interracial relationships, and (for the first time in quite a while) we unabashedly praised our melanin in a series that highlights a happily married, strong, black father – on network TV! At the cinema, we smashed box office records with gritty tales of our struggles along the path to success. We put transwomen of color in front of an iPhone, creating a masterpiece that showed the world their determination to be heard, and we explored what happened to one of our most cherished civil rights activists in an age where new civil rights leaders are being born on the Internet, daily.
For those reasons, we have every right to be upset that the films, television series, directors, actors and actresses deserving of praise, remain under-appreciated in the Hollywood hierarchy. These are the types of projects that penetrate racial stereotypes to their core and subsequently breakdown the racial barriers we face in our everyday lives. These are the types of projects that inspire young children to adopt a work ethic that will place them far beyond the top of the Hollywood hierarchy… perhaps in the boardroom of a billion dollar corporation, or in Congress, or even the Oval Office. That's worth more than anything a damn trophy can offer.
Obviously, I'm extremely proud of everyone this awards season has snubbed. But as a black actress of a certain age, I'm equally as proud of those who were never even thought of for a nomination. Many more black movies and shows exist, yet go relatively unnoticed. Perhaps their production values aren't as high, or they aren't produced by a white-owned production company or network, but they're here – employing our actors and actresses who wouldn't be able to make a living doing what they love without them.
Of course I'm talking about the Debbie Allens, Salim and Mara Brock Akils, Justin Simiens, Ali LeRois, and Nailah Jeffersons of the world. Knowing that we need more representation in the media, these people (among others) have saturated the market with black programming. Some of you will say that at times we've sacrificed quality for quantity, and there are instances in which I'll agree to that, but in our journey to reach a remarkable year like 2015, there are always are (and always will be) near-misses. The point is that we continue to be seen, to provide work for ourselves when it's infrequently offered to us, and to try our damnedest to leave a lasting, positive impression with at least on one person. We should be proud of ALL we've accomplished thus far, but there's still a long way to go. Not being on the air won't help us.