Consumer Reports'

new What the Fee?! program looks at the surprise add-ons that can jack up consumers' bills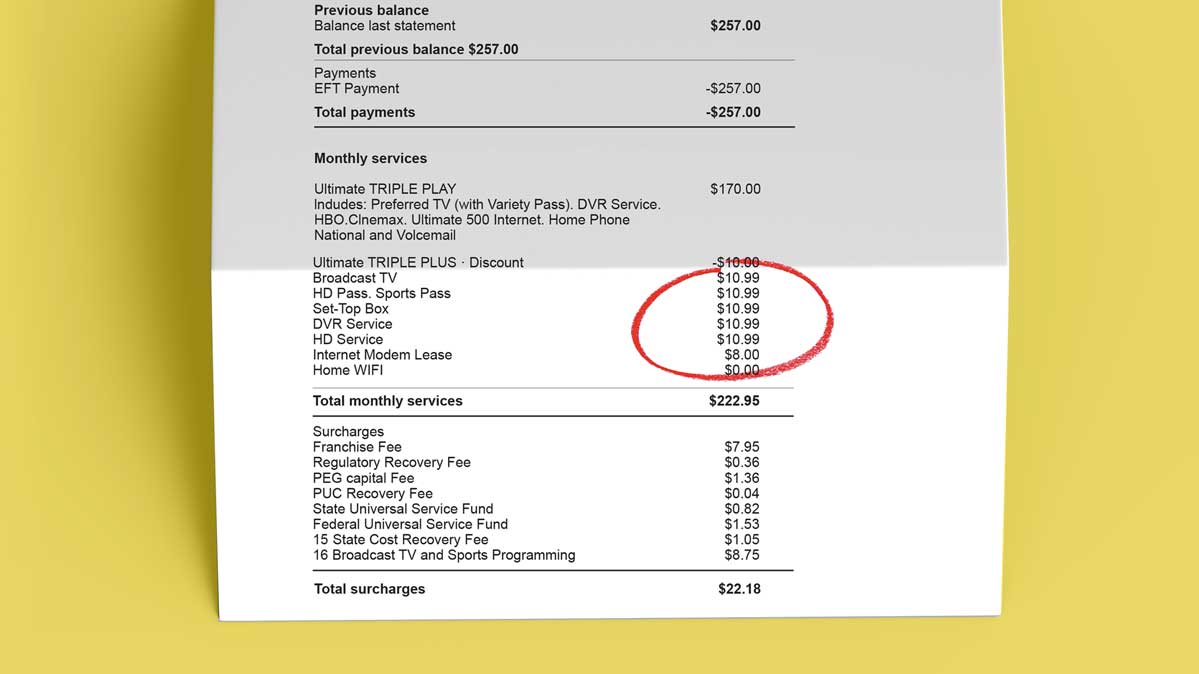 That's why Consumers Reports is launching a program called "What the Fee?!" The goal is to highlight surprising charges—and help consumers fight back.
No fees seem to bother consumers more than the ones on their cable bills. And this week, Consumer Reports plans to deliver more than 100,000 petition signatures to Comcast, the giant internet-and-cable provider, calling on the company to address the issue.
"With the proliferation of add-on fees, it's nearly impossible for consumers to find out the full cost of a cable package before they get locked into a contract—and cable companies count on this," says Jonathan Schwantes, senior policy counsel for Consumers Union, the advocacy division of Consumer Reports. "These confusing, often misleadingly named charges continue to drive up consumer bills, even if you lock in a promotional rate."
When we asked about unexpected fees, hundreds of Consumer Reports members told us about cable TV charges that drove their monthly charges higher than what they thought they'd been promised. Consumer Reports received the largest number of complaints about Comcast's Xfinity service, but members cited a number of companies.