Cam Newton laughed at and belittled one of my sportswriting colleagues at The Observer Wednesday, and that is inexcusable.
Jourdan Rodrigue, for the past year one of two beat writers assigned by The Observer to cover the Carolina Panthers, asked Newton during his weekly press conference about wide receiver Devin Funchess's routes.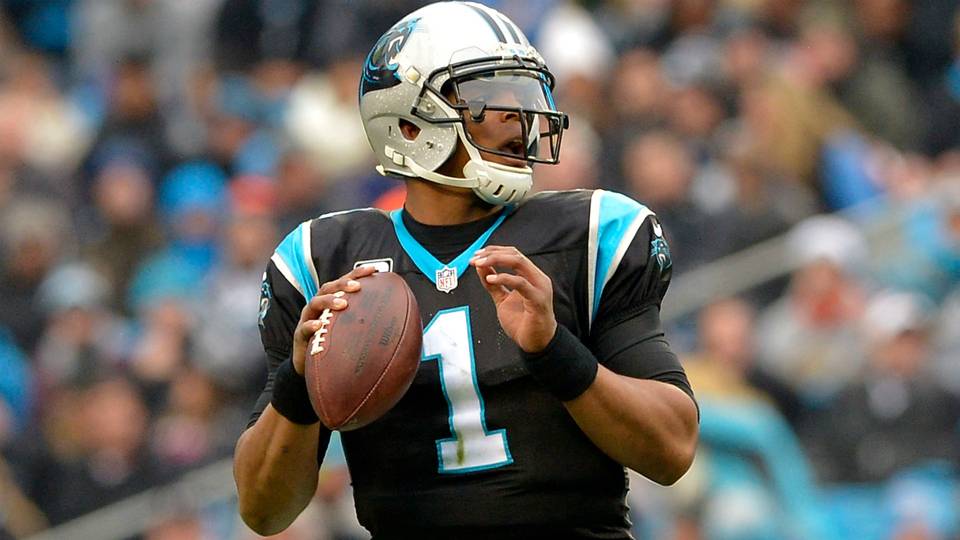 "It's funny to hear a female talk about routes," Newton said, laughing to himself and then repeating, "It's funny." He punctuated the remark with a couple of exaggerated smiles. Only then did he answer the question.
I was in that room, which held about 30 media members, and there was dead silence when Newton proclaimed "It's funny" – because actually it wasn't funny at all. To state the obvious, this is 2017 and not 1967. All Rodrigue wanted to do on Wednesday was her job, and instead she found herself in the middle of a social media firestorm.
After the news conference, Rodrigue wanted to find Newton and talk about what he said. She did catch up with him briefly. The conversation, according to Rodrigue, was not taped but went something like this:
She asked the quarterback if he really didn't think a female could understand routes.
Newton said she wasn't really seeing specific routes when watching the game, she was just seeing if somebody was open. She argued that he didn't know what she saw nor how hard she had studied football, and that maybe the two of them needed to have a deeper conversation.
Newton said that maybe he should have said it was funny to hear "reporters" talk about routes and that, if she actually did know about them, then she knew more than most reporters. Then he gestured toward the locker room, still filled with her colleagues.
Rodrigue ended by asking Newton – whom she had introduced herself to on the first day of her employment with The Observer in October 2016 – if he knew her name after she had covered the team almost every day for the past year.
Newton said he did not.
"Jourdan Rodrigue, Charlotte Observer," she said, and then walked away.
Panthers spokesman Steven Drummond said later Wednesday afternoon via a statement: "I have spoken with Jourdan and Cam and I know they had a conversation where he expressed regret for using those words. We strive as a department to make the environment for media comfortable for everyone covering the team."
What should have been forthcoming immediately from the quarterback, of course, was an apology.
But Rodrigue said Newton did not apologize. She said of Newton's original comment to her question: "I was dismayed by his response, which not only belittled me but countless other women before me and beside me who work in similar jobs. I sought Mr. Newton out as he left the locker room a few minutes later. He did not apologize for his comments."
'Just plain wrong'
Women have regularly been covering pro sports for decades. Newton's original comment was sexist and ill-informed, and the follow-up conversation was no better. The NFL understood all this a lot more quickly than the Panthers did and put out its own statement condemning Newton's comments.
"The comments are just plain wrong and disrespectful to the exceptional female reporters and all journalists who cover our league," NFL spokesman Brian McCarthy told The Observer. "They do not reflect the thinking of the league."
Let me just add this: I've been covering the Panthers for the past 23 seasons, and Rodrigue knows more about the subtle intricacies of football than I do.
For instance: I sort of know what a wide receiver's "route tree" is. Rodrigue knows exactly what a route tree is and can diagram one for you.
I kind of understand what a "3" technique is for a defensive lineman. Rodrigue knows just what it means.
So yes, she's a 25-year-old woman, and she knows a ton about football.
Single-minded determination
Rodrigue isn't interested in who is going to be singing at the Super Bowl halftime show. She's interested in covering the actual Super Bowl. She got hooked on football 10 years ago watching Boise State upset Oklahoma 43-42 in one of the greatest college bowl games ever played. She wanted to know everything about the Statue of Liberty, the trick play that helped Boise State pull off the upset.
She was 15 years old at the time.
Rodrigue studied the game. She got a subscription to NFL Game Pass. She gravitated toward listening to former players who were announcers since they seemed to know more about what was happening on the field.
Rodrigue has pursued being a sportswriter with single-minded determination for the past 10 years. She graduated from the Walter Cronkite School of Journalism at Arizona State. She interned with the Arizona Diamondbacks and the Arizona State athletic department as a sportswriter. She moved to Pennsylvania and wrote about Penn State football, and we were impressed enough to pluck her from there and put her on the NFL beat alongside Joseph Person.
While at The Observer, she has continued to study. I have watched her time and again have conversations with thoughtful Panthers players such as safety Kurt Coleman and tight end Ed Dickson and ask them increasingly detailed questions about football so she can understand more about it.
In short, Jourdan Rodrigue knew exactly what she was talking about Wednesday.
Cam Newton, on the other hand, had no idea.
Scott Fowler: 704-358-5140, sfowler@charlotteobserver.com, @scott—fowler