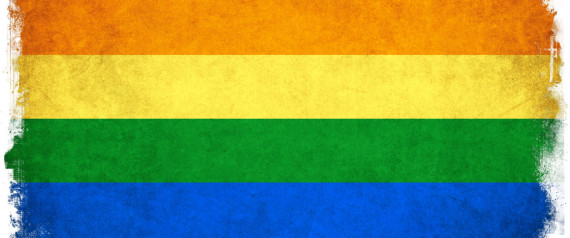 (The quotes from Ninja Man have been changed to Standard English, simply to allow non-Jamaican readers to fully understand his comments. I am in no way being disrespectful. I was born and raised in the Caribbean, speaking both Dialect and English. I also lived in Jamaica for 5 years and absolutely love and embrace Patois.)
When one thinks of Jamaica, two things immediately come to mind and it's not Bob Marley and Usain Bolt this time around. Rather, it's dancehall music and homophobia — two things which are one and the same.
One of the artists that have managed to confirm this is none other than Mr. Ninja Man, who has spoken out against LGBTI people on numerous occasions, in line with what Jamaica's dancehall music promotes.
So it was quite shocking when Jamaicans and residents from other Caribbean islands learned that Ninja Man's son is an openly gay man.
When news broke about his son's sexual orientation back in February, Ninja Man was quick to distance himself from his flesh and blood. He was even quoted in one article saying, "It's not me who curse you it's you who curse yourself. So if you condemn yourself it is not me who condemns you. I reach a stage in my life where I am just living for me, my God and my music."
However, in a recent interview on popular entertainment talk show On Stage, Ninja Man appeared to have softened his tone on the topic of his son being gay.
During the interview with Winston Williams, the dancehall artist was asked: "Where is your relationship with your son, who is reportedly gay?"
Ninja Man, in answering the question, basically says he has done his part as a father and his son is now a grown man who can make his own decisions.
He was also asked if he disowns his son to which Ninja Man replied,
"How does one disown his own youth. I just don't hang out with him… because I am from a different side of the world."
When asked if he believes his son has a right to exist as everyone else in Jamaica, Ninja Man shocked many with his answer.
"Am I God? Why would you go ask me if he has rights? You're supposed to ask God that… Do I have a right to turn a DJ? I don't know if I have rights to turn a DJ, but I am a big DJ… All I know Jamaica was a homophobic country. Now we learn to accept, but some of us not adopting it… I am one man that will not adopt anybody doing wrong because the bible tell you certain things. But at the end of the day I am not God and if God created this world and the world was left a certain way…Who am I [to judge]?"
I had the pleasure of speaking with Jamaica's leading LGBT Activist, Maurice Tomlinson, who also resides in Toronto and asked him if he was surprised by Ninja Man's response.
"Yes, Ninja Man has certainly softened his stance on gays, which is typical of most (but not all) Jamaican musicians who previously performed virulently homophobic "murder music." This change is incredibly welcomed as research has consistently shown that homophobia in Jamaica is heavily influenced by dancehall music. We have perhaps the highest per capita record for homophobic songs (over 200+) and this helps explain why Jamaica has one of the worst situations for LGBTI people in the western hemisphere if not the world."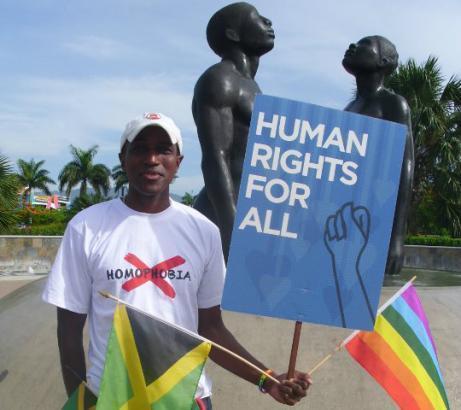 He further explained,
"The change in tone by some musicians has come about because of extensive dialogue with the artistes about the damaging impact of their music, as well as the very real threat of lost revenue from cancelled sponsorship deals. There have also been successful boycotts of their international engagements and the loss of visas to perform overseas. No doubt, Ninja's realization that his own son is gay must have also forcibly brought home the reality of the unchanging nature of same-gender attraction and the need for compassion towards homosexuals."
When asked if this could be an indicator that Jamaica is becoming less Homophobic, Tomlinson pointed to the facts:
"Despite Ninja Man's progressive stance, the latest research out of Jamaica does not point to Jamaica becoming less homophobic. In fact, it showed a 14 per cent increase in the level of homophobia since 2012. This change is largely due to right-wing evangelical Christians whipping out anti-gay hysteria nationwide because of the recognition of human rights for LGBTI people in our major trading partners. Marriage-equality in the US, Canada and the UK has shocked these fundamentalists who claim that if Jamaica legalizes gay intimacy then we will experience the unsubstantiated horrors of gay weddings!"
When I watched the interview, I was honestly left speechless. Never in my lifetime did I ever expect to see the day when a Jamaican dancehall artiste like Ninja Man utter these words – "Who am I (to judge)?" in response to anything relating to the LGBTQ community.
But the reaction from Ninja Man that really captured my attention was when he said,"From God leave it alone, I should leave it too."
That, in itself, is the message that Jamaican homophobes need to walk away with. This is the hymn that Caribbean church leaders, who use the bible to beat us and influence lawmakers, should be singing, instead of being bigots and contributing to the violence so many gays, lesbians and trans folks endure on a daily basis in one of the most homophobic countries on Earth.
Ninja Man may not support his son's identity as a gay man or me and my rainbow family based on his religious beliefs (ironic… coming from a repeat offender), but this really shows how important it is to have Tolerance and Respect in a world that's made up of different people with different perspectives.