Colin Kaepernick is atop the list of remaining free-agent quarterbacks, and that has sparked a fierce debate about whether or not he's being blackballed by NFL teams, with everyone from players to coaches to the commissioner speaking on it.
Kyle Shanahan, the new coach of the San Francisco 49ers, on Wednesday explained why he didn't want Kaepernick as his QB.
"Colin's had a great career, and he's done some really good things," Shanahan told reporters. "I think Colin has a certain skill-set that you can put a specific offense to it that he can be very successful in.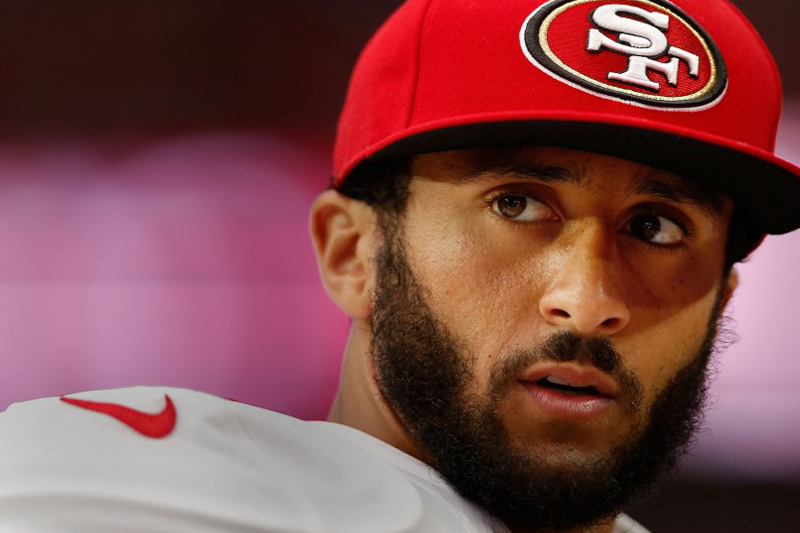 "When we first looked at it … that wasn't necessarily the direction I wanted to go. The type of offense I wanted to run was somewhat different and that's why we went that type of direction."
The Niners have not offered contracts to any of their top four QBs of last season, when they went 2-14 under Chip Kelly, instead signing Brian Hoyer and Matt Barkley, who both played on a 3-13 Chicago Bears team last year. They also own the No. 2 pick in the draft.
Shanahan, who coached Hoyer in Cleveland in 2014 during his season as the Browns' offensive coordinator, praised the 31-year-old journeyman who's with his seventh team.
"All these questions about what I like in a quarterback, Brian is like that," Shanahan said. "He's obsessed with the game. He will learn your offense. He'll be able to execute and run it."
"If your quarterback can't execute it and go through it, it doesn't always matter what the O-line or the receivers are doing," Shanahan added. "With Brian, you have a very smart guy who works at it, will hang in the pocket and is fearless, will keep his eyes down the field and deliver the ball to the right spots. It gives people a chance to be successful."