Florida was one of the most perilous places to be a black person during the Jim Crow era.
Racial violence was rife in the state, which had the highest number of lynchings per capita than any other in America.
But in 1949 – around the time of the famous Groveland case when a young white woman accused four black men of rape – a safe haven opened along the Silver River.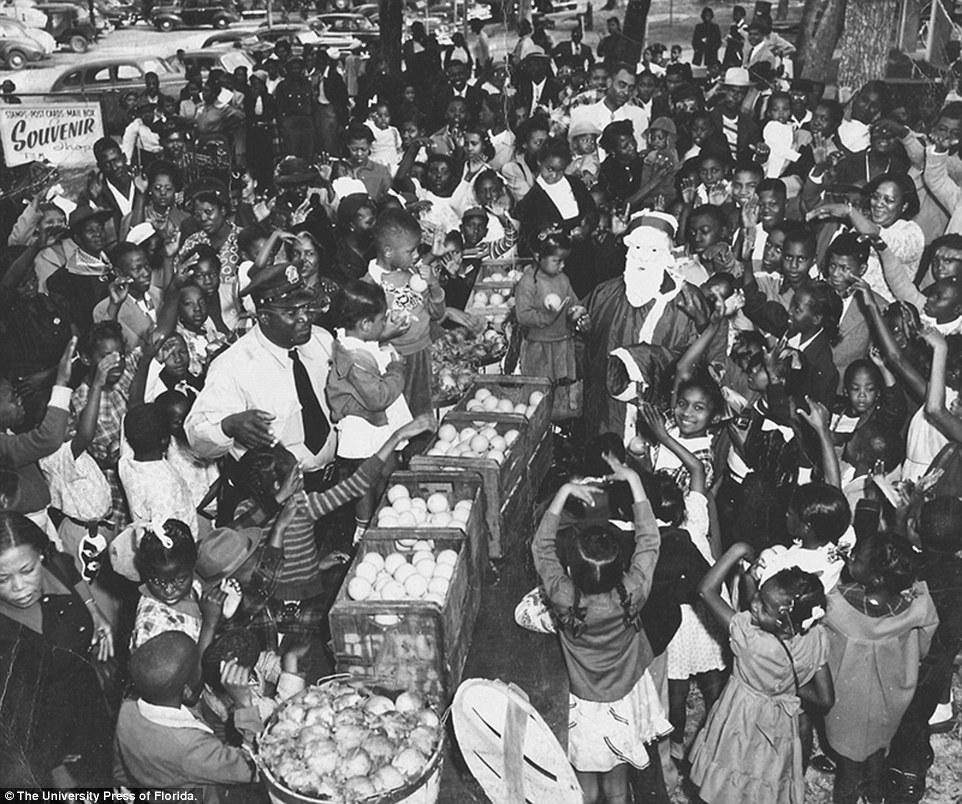 Paradise Park was a popular vacation spot for African-American families from all over the country in the age of segregation in the South. It was the 'colored only' counterpart to the popular Silver Springs attraction, located about a mile down the Silver River near Ocala, Florida.
'Paradise Park was an oasis where black Americans could go with their families and relax, safe from the indignities and threats of violence perpetrated by the whites,' Lu Vickers told Slate.com. 
'[Manager] Eddie Vereen ran the park like a peaceable kingdom where all were made to feel welcome,' Vickers added.
The park boasted a swimming area with a sandy beach, tropical landscaping and even a reptile exhibit as well as a pavilion with a dance floor and jukebox. Visitors could play sports, go swimming and like the patrons at Silver Springs, enjoy glass-bottom tours along the Silver River.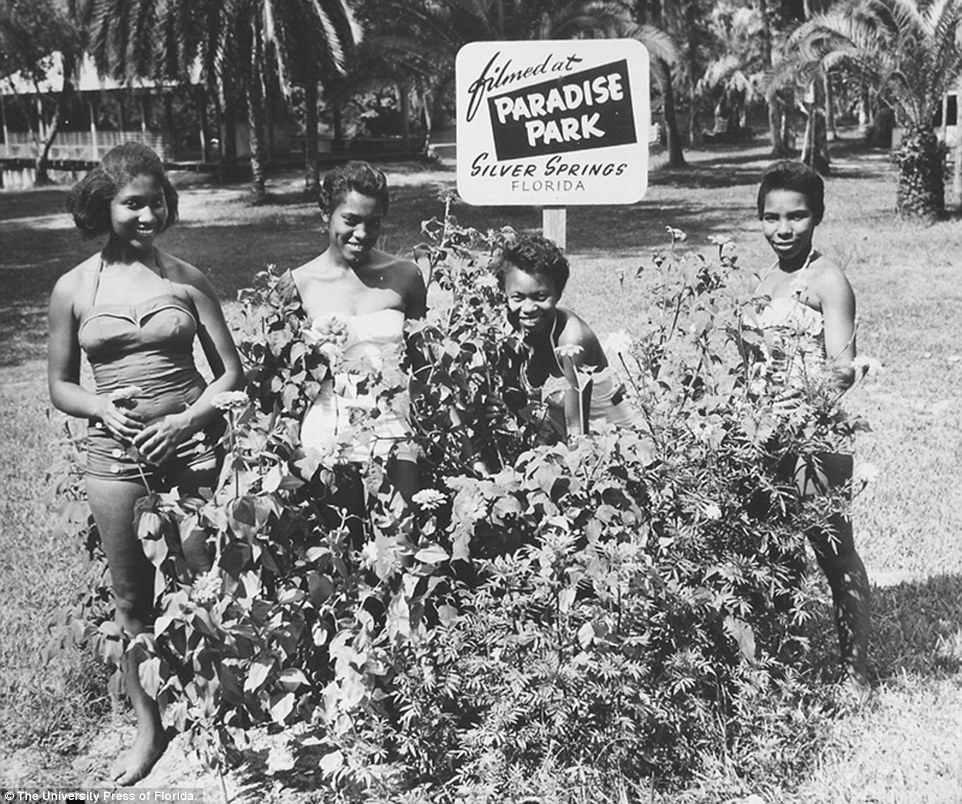 Vickers wrote Remembering Paradise Park, which was published this month, with Cynthia Wilson-Graham, compiling photographs, advertisements and interviews with the park's employees and visitors.
The book paints a picture of a place of fun during a painful period in time, comparing it to other tourists spots set aside exclusively for African-Americans at the time.
Almost all of the photographs were taken by Bruze Mozert, now 98, who was the official photographer for Silver Springs for many years. He was the only photographer given permission by the owners of the two parks – Carl Ray and W. M. 'Shorty' Davidson – to take pictures of Paradise Park.
His rarely seen photographs show women in swimsuits enjoying the weather, children playing in the river and Christmas festivities at the park.
And although visitors to both Paradise Park and Silver Springs shared the same river, they rarely crossed the invisible line separating them in the water.
Boats from both parks – which together made one of the country's biggest recreational sites – passed each other along the river, with blacks on one side and whites on the other.
Vickers added that Vereen had promoted the park extensively, attracted visitors, who came in tour buses as well as church groups, from across the country. But he retired in 1967. Two years later, the park was closed down and the building were razed during de-segregation.
Then the park was erased from history.
'But you cannot erase people's experiences or memories,' Vickers added. 'As Cynthia and I talked to people, hearing their stories and sharing in their laughter, Paradise Park came alive again.'