By Julianne McShane | The Guardian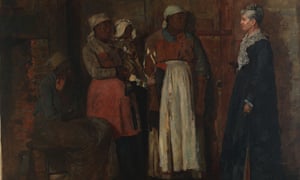 On 14 May 1857, 39-year-old abolitionist Frederick Douglass delivered an impassioned speech to a crowd that packed a Prince Street church in lower Manhattan for a meeting of the American Anti-Slavery Society. Two months earlier, the supreme court had ruled in a landmark case against Dred Scott – a Missouri slave who sued for his freedom – deciding that no black person, free or enslaved, could ever be a US citizen. In his speech, Douglass sought to buoy the crowd's resolve, urging them to take the long view and arguing that the national backlash to the Scott case could ultimately help advance their quest for equality.
"This very attempt to blot out forever the hopes of an enslaved people may be one necessary link in the chain of events preparatory to the downfall and complete overthrow of the whole slave system," Douglass told the crowd.
Eleven years later, Douglass' prophecy that progress would come was realized: the 14th amendment overturned the Scott decision by extending US citizenship and equality before the law to all those born and living in the US, regardless of race. And two years later, in 1870, the 15th amendment prevented restricting voting rights based on "race, color or previous condition of servitude".
But in the decades that followed, the court continued to rule in favor of limiting legal rights and protections for African Americans, often delegating the responsibility of engineering greater racial equality to the states, where black people fought the forces of Jim Crow, the social and legal system of segregation and racial discrimination.