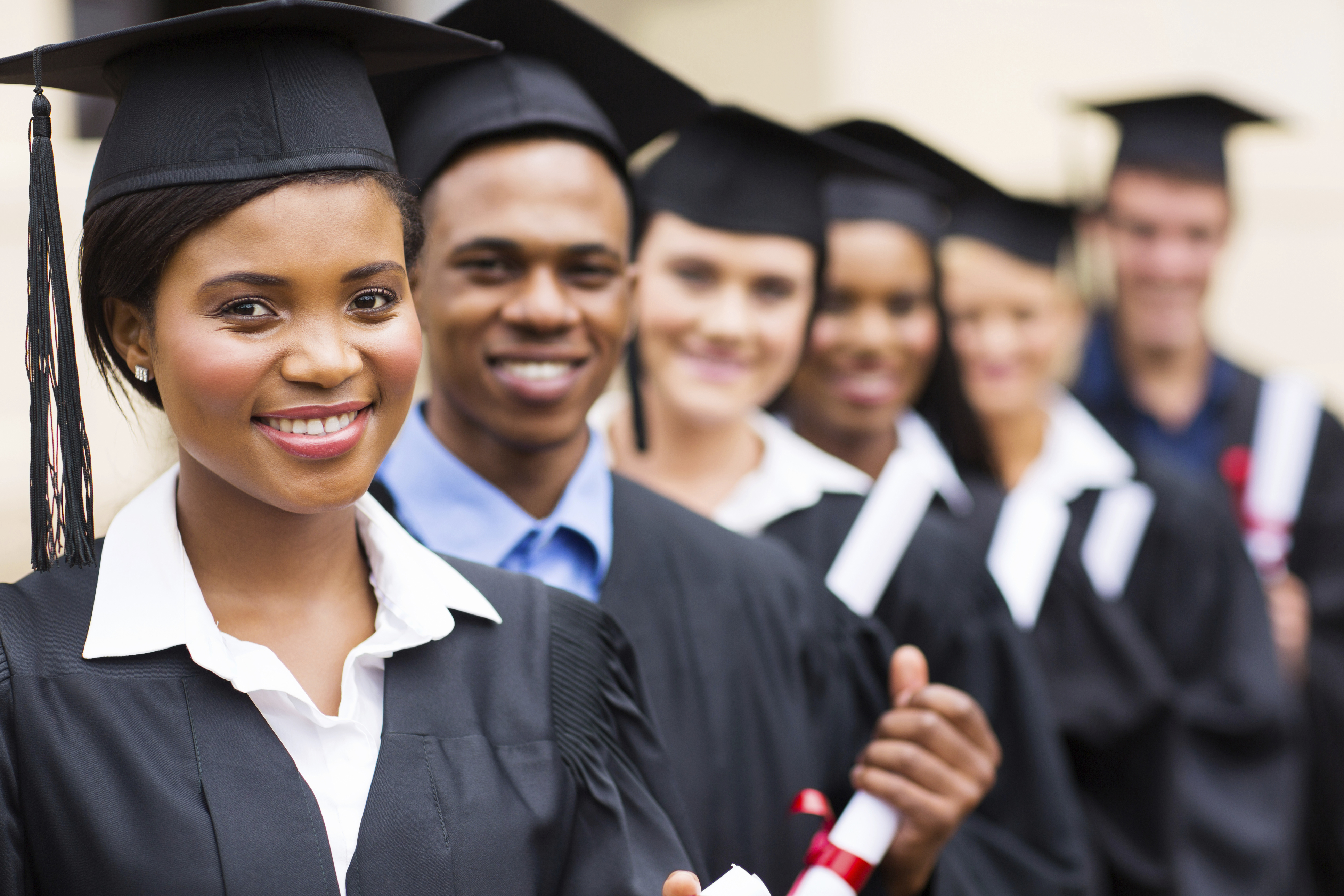 The rising costs of a college education has made it an untenable expense for many families. If you cannot afford to pay higher educational expenses outright, there are a number of options available to you. The easiest is student loans, but when you factor in the average student debt of graduating seniors from the class 2016 is $37,172, it might make you think twice about electing this option.
Instead of amassing a ton of debt which will affect your buying power after you graduate, there are other choices for you. One of the best options is scholarships. Scholarships are gifts you use to pay for tuition, books, and other educational expenses. Because they are gifts you do not need to repay them, though if it's a reoccurring gift, you might have to maintain certain grade standards to continue receiving it.
Scholarships come from many different sources including the university you attend, private organizations, endowments made by individuals or a corporation, non-profit groups, government, religious institutions and more. Since there are so many places to find scholarships it can make it bewildering for you to research them. This is where our guide helps you. We'll take a look at the entire application process, breaking down each step so you have a better of understanding of where to look, how to prepare and tips on making your best first impression when applying.
Scholarship Application Guide
There are four steps entailing how to apply for scholarships. They are:
Preparation

Researching

Organizing

Applying
Gaining a better understanding of each step makes it easier to develop an effective strategy to find the most applicable scholarships for you. Best of all, it will save you time relative to searching for them blindly.
1. Preparation
It's important to gain a mindset of what a company or non-profit group looks for when awarding scholarships. In most instances, developing a personalized front will help you stand out. With this in mind, it's important to develop documentation supporting your achievements. For this exercise, you should think about what makes you unique. You can do this by drawing on specific experiences that define you. Moreover, by developing a personal narrative and vision it makes it easier for you to approach the application process because you have a firm grasp of who you are and what you represent.
What Committees Want
Applying for scholarships is a competitive process that often pits you against many students, who each have their own stories and achievements. Due to this, you'll want to project a well-developed front, demonstrating your educational achievements, showing the committee you participated in extracurricular activities and that you are civic-minded.
Extracurricular Activites
What do you do with your free time? What skills have you acquired? Have you shown initiative in helping meet a need in your community? These are the questions you want to answer because these factors are what scholarship committees look for when determining a good applicant. Therefore, it's important to find activities that align with your interests as well as expand your skill set.
When choosing activities, don't focus so much on ones that would look good to a committee. Use this an opportunity to enrich your experiences, expand your mind and even take a step out of your comfort zone. The passion you exude in choosing these activities should be apparent in your application. You want your energy and your vision to come alive for the committee, that will draw their attention more than doing what you will think will impress them.
So, let's dive into it. Here are some ways to find a few activities that match your passions and interests.
Be Civic-Minded in Your Approach
Volunteering is a wonderful experience in its own right because it allows you to help out your community and even gain a sense of a need that might exist. Chances are there are an array of opportunities available for you to try such as becoming a Big Brother or Big Sister, doing local mission work with your church, working at the community's soup kitchen or doing work with a local non-profit group.
Moreover, if you find an unmet need in your community, you could start your own charity. Whether you choose this option or select one of the countless other opportunities in your city, the experiences shape you. You can reflect on these moments in your scholarship applications, which will personalize you with the committee even more.
Receive Advice From Scholarship Reviewers
An effective way to understand what the scholarship committee looks for is by speaking with them. If you know who is on the committee feel free to reach out to them, asking questions about which criteria they value more in the case of test scores, activities or grades. You could also ask for essay samples from previous scholarship finalists. This shows the committee you are willing to go the extra mile. Not only that, but you receive valuable insight into their perspective, which could increase your chances of winning.
Seek Third-Party Perspectives
Another route is to speak with your school's guidance counselor, as he/she has experience helping students transition to college. They can supply tips on everything from how to prepare for an interview with the committee to writing essays.
By taking everything into account, it helps to prepare you for applying for scholarships. It's important to note you shouldn't wait until your senior year in high school to prepare for scholarships. There are many scholarships awarded to students of all ages. Therefore, starting as early as you can allows you to maximize the amount of scholarships you can apply to receive.
2. Researching
This might be the trickiest aspect of the application process because there are ample areas online to find scholarships-some are reputable, some are not. To start, you want to begin as early as you can. This gives you time to identify the right scholarships to apply to, gather the resources you need and apply before the deadline expires. The goal is to apply for as many relevant scholarships opportunities as you can since this can increase your chances. Here's how you find the right scholarships for you.
Start With Your Target School
Once approved by your college, you can partner with its financial aid office to find relevant scholarship offers. Overall, colleges are great starting points because they have ample resources available. Even if you don't qualify for one of their scholarships, they could point you in the right direction of other opportunities.
Search Wisely
When conducting your search, think of all the resources and opportunities within your personal network. This might include:
Your high school guidance counselor

Your employer

Foundations, non-profit companies, community organizations or more in your university's area

State grant agencies

Professional organizations in your field of study

Use websites like Scholly, who match you with scholarship opportunities by your state of residence, GPA and intended field of study
Prioritize Scholarship Opportunities
The main goal is to reduce or eliminate your cost of higher education. It stands to reason then that the higher the scholarship amount is, the more relevant it will be to you. However, that is only part of the equation. Instead of focusing just on award amounts, look for scholarships that are relevant to your experience and background. By doing so, it will place you in a better position to compete for these awards.
3. Organizing
Once you identify the scholarships you want to apply for, the next step is to gather all the resources the committee requests. This might include academic and test transcripts, your personal essay-we'll touch on this more in the next subject-and letters of recommendation. This is where someone writes on your behalf expressing to the committee why you are worthy of this award. When selecting someone to write a letter of recommendation you want to find those that understand and have witnessed your growth. To illustrate, if your football coach witnessed you progressing from a jittery freshman to developing leadership skills to the point you were captain of the football team your senior year, he/she would be a great person to write a letter on your behalf because they could draw on specific examples to help you stand out.
4. Applying
What you'll find when applying for scholarships is it can be an involved process. Arguably the most important part of this process is your personal essay. Your personal essay is your opportunity to tell the committee about what makes you unique.
Here are tips to assist you in writing an effective personal essay:
If you struggle to write, record what you envision saying to the committee. You can then replay the recording and write down your thoughts.

Use concrete examples to illustrate your growth. If you are vague with your statements it indicates to the committee either you don't have the vision for your goals, or you might be embellishing them.

Plan far enough in advance where you can outline and write several drafts of your essay.

Use web tools like grammarly.com to aid you in proofreading. If your essay possesses many spelling mistakes or grammar errors then the committee won't take you seriously.

Have others read you essay and provide you with feedback. Gaining a fresh perspective from those who know you the most ensures you give the most personal representation when submitting your essay.

Nailing The Interview
For scholarship processes that require it, acing an interview could be the difference between earning the award and not. If the committee selects you for an interview, view it as a chance to show them who you are. Granted, it can be stressful meeting new people and talking about yourself in front of them, but this experience also represents the opportunity to build the communication skills you'll need for the rest of your life.
With this in mind, it's important to be prepared. You can do this by practicing. Pull up a list of common interview questions, then have a friend or relative be the committee member. Practice the interview multiple times, having them take notes on your demeanor, tone of voice and whether you used concrete examples to answer questions. What you will discover is the more you do this the more confidence you gain.
It's also important to take the initiative by having questions ready for the committee. Research the organization offering the scholarship and ask them a specific question pertaining to the scholarship or even the mission behind the company offering the aid. What this shows is you are willing to take the time to research them and you are eager to learn more. This could set you apart from other applicants.
When speaking with the committee, you want to project confidence and articulation. This is not easy especially if you have social anxiety, which is why practicing helps. Find a calm tone of voice and demeanor, be sure to make eye contact with each of the committee members as you speak with them and listen fully, taking notes if you ask any questions.
As part of this, you want to exhibit professionalism both in manners and dress. A good rule of thumb is to show up to the interview 15 minutes before it begins. You also want to ask about the dress code during the interview if they don't provide the details beforehand. By being punctual and well-dressed, you communicate to the committee you value their time and you want to make the most of this opportunity.
How Winning Scholarships Affect Your Student Aid
If you ace the interview and win the scholarship, congratulations! It's a remarkable achievement on your part. When you do receive news of your award, you need to notify your college's financial aid department. They might have to adjust other aid you receive in the form of grants or loans.
As you attend college, keep on the lookout for scholarship opportunities. Many universities and professional organizations offer awards to university students, so being on the hunt for them ensures you have the opportunities to maximize your awards and lessen the expense on your end.