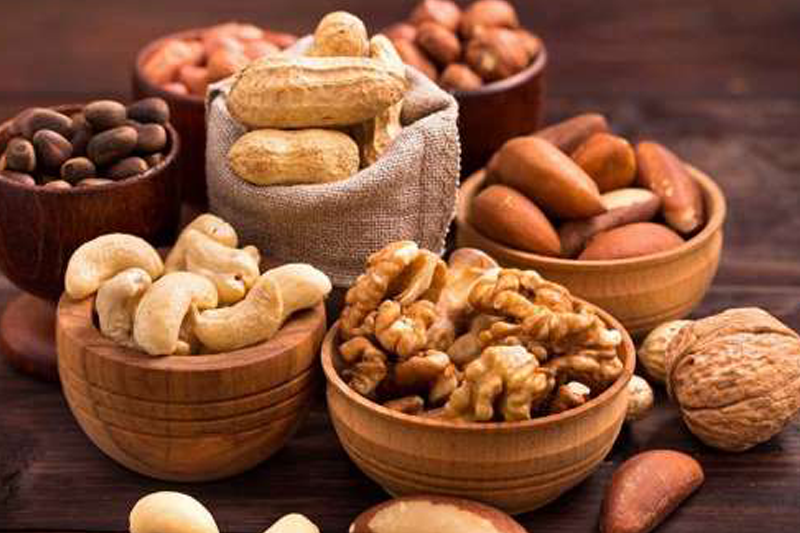 Nuts are a good source of healthful fats, fiber, and other beneficial nutrients. Each type of nut offers different nutritional benefits.
Nuts are among the best sources of plant-based proteins. According to a 2017 review study, a diet rich in nuts may help prevent risk factors, such as inflammation, for some chronic diseases.
In this article, we recommend the most healthful types of nut to eat based on their protein content and the other nutritional benefits that they offer.
Six most healthful nuts
The following list ranks six types of nut in order of protein content and discusses their other nutritional benefits. The nutrient measurements in each list are for 100 grams (g) of raw nut.
1. Peanuts
Eating peanuts is an excellent way for people to boost the amount of protein in their diet. Peanuts are widely available and provide several essential nutrients.
Although peanuts are technically a legume, which means that they belong to a group of foods from a specific plant family, most people consider them as a nut.
Peanuts contain a range of polyphenols, antioxidants, flavonoids, and amino acids. Research has shown all of these components to be beneficial to human health.
According to the nutrient database that the United States Department of Agriculture (USDA) has created, 100 g of peanuts contains 567 calories and the following quantities of other nutrients:
protein: 25.80 g

fat: 49.24 g

carbohydrate: 16.13 g

fiber: 8.50 g

sugar: 4.72 g
The fats in peanuts are mainly healthful monounsaturated and polyunsaturated fatty acids (PUFAs), although these nuts do contain a smaller amount of saturated fats.