PINELLAS COUNTY – St. Petersburg College (SPC) celebrates the launch of Ignite, a program that guarantees admission into Florida A&M University (FAMU). The new program guarantees admission for eligible students to specific program at FAMU after earning an associate degree from SPC.
SPC will host an information session from 4 to 6 p.m. on Thursday, Nov. 16 at SPC Midtown Campus Community Room, 1300 22nd St. S, St. Petersburg.
"We are excited about this great partnership with one of the nation's most esteemed HBCUs," said SPC President Dr. Tonjua Williams. "This relationship allows us to expand educational opportunities for our students, who can start their college career as an SPC Titan and finish it as a FAMU Rattler."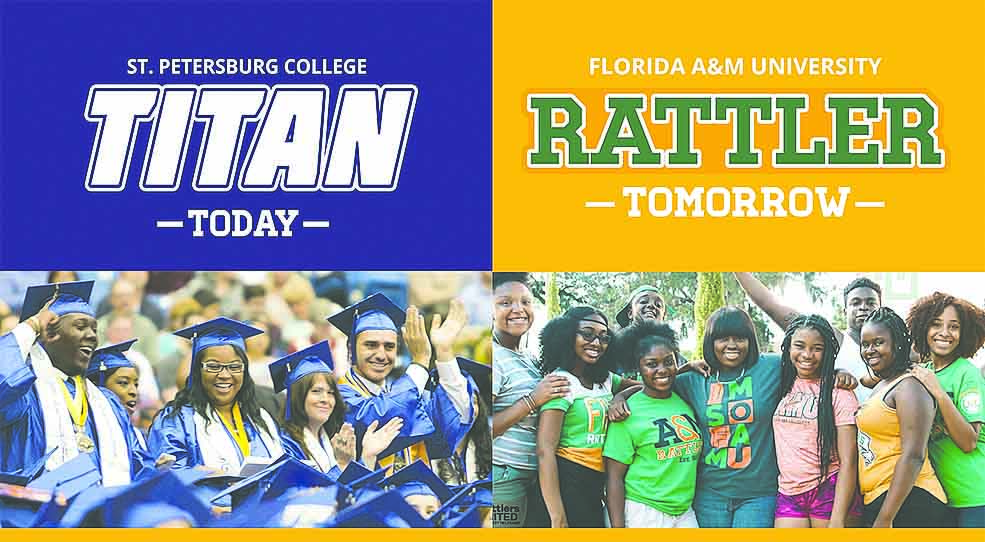 After completing an associate degree at SPC, eligible Ignite students will transfer to one of five programs at FAMU including:
• Biology
• Accounting
• Engineering
• Criminal Justice
• Journalism
For more information about Ignite, visit why.spc.edu/ignite.