BY JABAAR EDMOND, Contributor
ST. PETERSBURG –The star of the film "Art in the City" Cranston Cumberbatch and director Jabaar Edmond along with other cast members screened the full-length feature film for Mayor Rick Kriseman and other members of city hall last Friday.
With the city of St. Petersburg as its backdrop, "Art in the City" tells the story of a homeless war veteran named Danny, played by Cumberbatch, who suffers from post-traumatic stress disorder. Along the way, Danny meets a woman named Sandy, who is also homeless, and the two form a connection.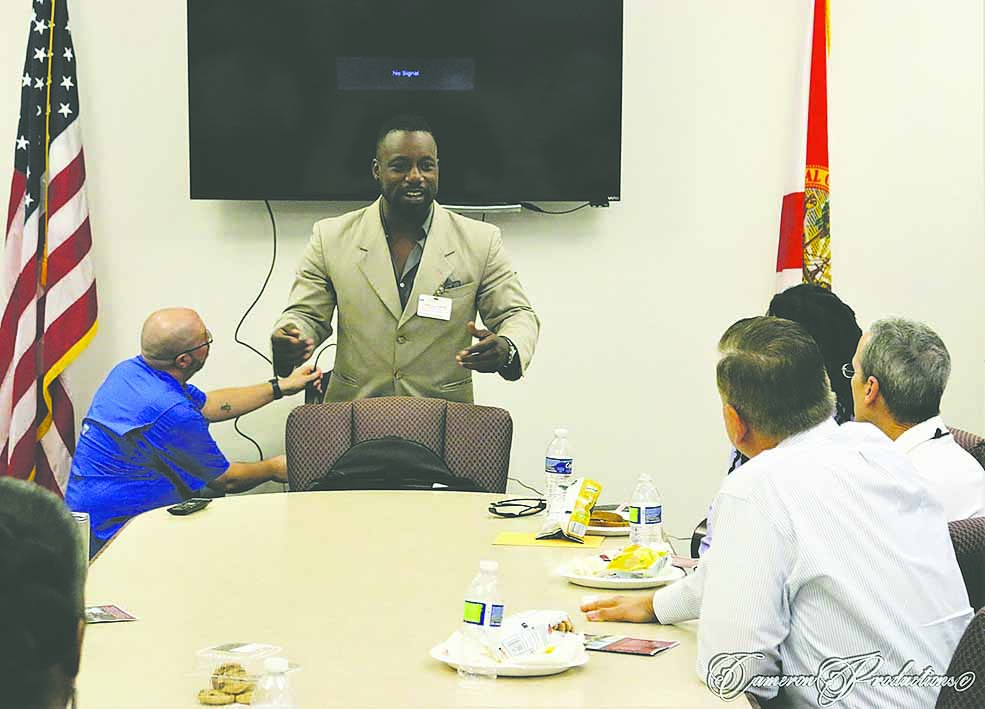 The film debuted at the Sunshine City Film Festival this year, and since its release, it has been shown at Studio@620, the Dr. Carter G. Woodson African American History Museum, the University of Florida St. Petersburg and other prominent locations.
Cumberbatch spoke about the opportunities the Sunshine City Film Festival have opened up for local filmmakers and his goal of having it shown at other festivals. The filmmakers are also planning a special fundraising screening to raise awareness and funds for veterans battling with post-traumatic stress disorder and homelessness.
"Art in the City" brings the arts and the struggle with trauma to the forefront while highlighting the city's beautiful landscape.
By being the first local filmmakers to screen their movie at City Hall, these two St. Pete natives have raised the bar for creative types all over the city. The next screening will take place Aug. 14 at the American Stage Theater Company at 7 p.m.