Paulette Jones
BY KARIN DAVIS-THOMPSON, Staff Writer
ST. PETERSBURG — Paulette Jones said it was a casual conversation with a business associate that first sparked her interest in the Fisher House.
"I didn't even know it existed," Jones said. "After some careful research, I learned about the amazing work that they were doing. I learned that they were a charitable organization that provided free housing and food and even travel to the families of military veterans."
Jones was so impressed that she decided that her organization's MLK Day of Service project would center on bringing donations to the temporary housing facility.
Her organization, Midtown Celebrity Club, Inc., was awarded an MLK Day of Service grant from the Florida Legislature to restock and replenish Fisher House's supply pantry.
The Fisher House is located on the grounds of the Bay Pines Veterans Hospital. Its primary focus is to provide a place where military and veterans' families can stay while their loved one is in the hospital.
"The Fisher House is to the families of veterans what the Ronald McDonald House is to the families of sick children," Jones said. "Our assistance will provide families with everyday essentials to ease anxiety and help veterans' families stay close to their family member in the VA Hospital."
Jones, president of the Midtown Celebrity Club, founded the organization with a focus on youth and providing them with a foundation that supports creativity and the inspiration to follow their dreams.
She believes supporting the Bay Pines Fisher House is something Dr. King would appreciate and would encourage young people to help.
"Dr. King promoted the idea of brotherhood and aiding one's fellow man," she said.  "Our project also incorporates Dr. King's belief that the support of family is an important part of one's life."
Jones and volunteers from her organization will collect non-perishables, canned goods and other household items for the residents visiting Fisher House.  She has had several veterans volunteer with Midtown Celebrity Club, and she wanted to find a way to give back to them.
"We are providing enough food for about 200 to 300 families," she stated. "In doing so, we are reaching the loved ones of those who are in the hospital. There is a possibility that our project may have an impact on as many as 500 to 700 people."
The organization will deliver the supplies to Fisher House along with refreshments on Friday, Jan. 18 from 1-4 p.m. The group will also participate in the third annual MLK Dream Big Family Fun Day at Tropicana Field on Monday, Jan. 21. Attendees will be able to learn more about Fisher House and Midtown Celebrity Club.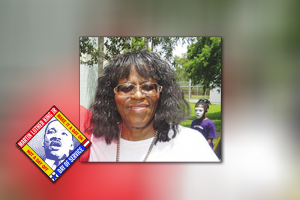 Jones said she hopes volunteers will find Fisher House to be just as important a cause to support as her organization does.
"We hope that people remember how important it is to help veterans," she said. "Some people forget about those who have fought and died for our freedoms."
There are still slots for volunteers on Jan. 18 to unload supplies and stock the shelves, and during Family Fun Day to pass out information to eventgoers. For more information on the Midtown Celebrity Club or to volunteer, email Jones at missmidtown2010@yahoo.com.
For more information on Fisher House, visit fisherhouse.org.