(Family Features) When school is back in session, the real test for parents is not in the classroom, but in the kitchen. Between breakfast, lunch and dinner – not to mention snacks – meal planning seems endless and daunting.
With convenient options like canned ingredients on-hand, parents can have the makings of a wholesome homemade meal right at their fingertips.
Canned foods not only help cut down on prep time in the kitchen, but also deliver nutritional benefits. In fact, kids and adults who use six or more canned foods per week are more likely to have diets higher in 17 essential nutrients, according to a study published in "Nutrients." Plus, cans provide year-round access to seasonal fruits and vegetables, and keep food fresh and flavorful without the need for preservatives and additives.
From on-the-go breakfasts like Vegetable Frittata Minis to hearty dinners like this Beef and Vegetable Soup and everything in-between, a well-stocked pantry – or your "cantry" – full of canned proteins, fruits, vegetables and soups can help busy parents get through the week with creative meals they can feel good about serving their families.
For more information about the nutritional benefits of cooking with canned foods and to find flavorful recipes for the back-to-school season, visit CansGetYouCooking.com.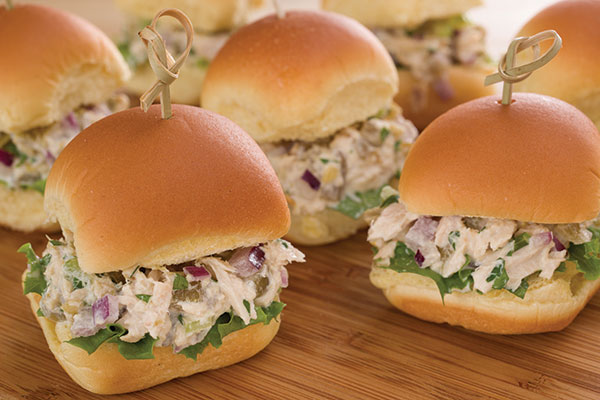 Tuna Sliders with Green Chilies
Recipe courtesy of Cans Get You Cooking
Servings: 12
1 can (5-ounce) tuna, packed in water, drained and flaked

1 can (4.25-ounce) chopped green chilies

1/4 cup diced celery

1/4 cup diced red onion

1/4 cup reduced-fat mayonnaise

2 tablespoons chopped fresh cilantro or parsley

6 slider rolls, split

lettuce leaves
In large bowl, combine tuna, green chilies, celery, red onion, mayonnaise and chopped cilantro; toss to mix well.

Top bottom half of each roll with lettuce leaves; top with some tuna mixture and top half of roll.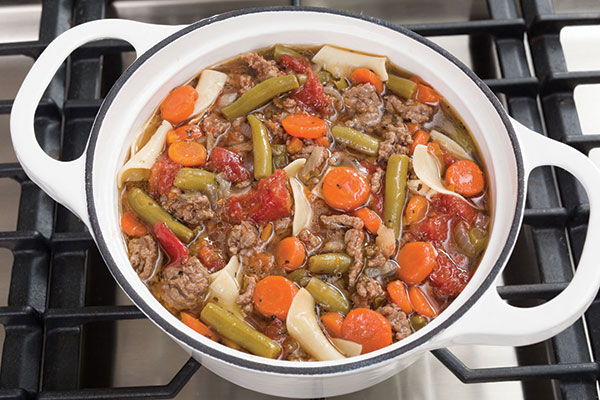 Beef and Vegetable Soup
Recipe courtesy of Cans Get You Cooking
Servings: 6
1 tablespoon vegetable oil

1 pound lean ground beef

1 medium onion, diced

2 garlic cloves, minced

1 can (14 1/2 ounces) low-sodium beef broth

1 can (14 1/2 ounces) sliced carrots, drained

1 can (14 1/2 ounces) cut green beans

1 can (14 1/2 ounces) stewed tomatoes

1 teaspoon dried basil

1 cup cooked egg noodles
In 4-quart saucepan over medium-high heat, in hot oil, cook ground beef until well browned on all sides, stirring frequently. With slotted spoon, remove beef to bowl.

In drippings remaining in saucepan over medium heat, cook onion and garlic until tender-crisp.

Add beef broth, carrots, green beans, stewed tomatoes, basil and ground beef; over high heat, heat to boiling. Reduce heat to low; cover and simmer 10-15 minutes to blend flavors, stirring occasionally. Stir in cooked egg noodles.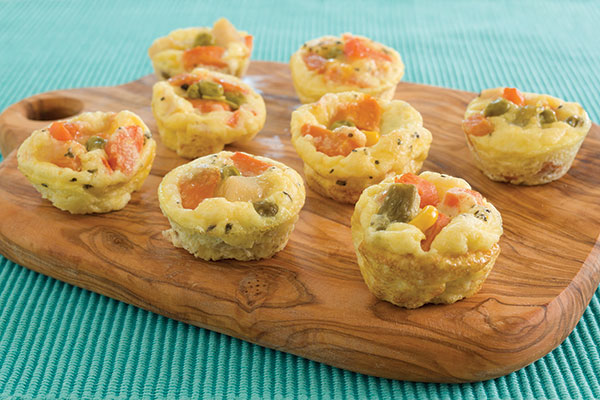 Vegetable Frittata Minis
Recipe courtesy of Cans Get You Cooking
Servings: 36
Nonstick cooking spray

8 large eggs

1/2 cup milk

1/4 teaspoon salt

1/4 teaspoon ground black pepper

1/4 teaspoon dried basil

1 can (8 ounces) mixed vegetables, drained

1/4 cup grated Parmesan cheese
Heat oven to 375 F. Spray mini muffin tins with nonstick cooking spray.

In large bowl, beat eggs, milk, salt, pepper and basil to blend well. Stir in mixed vegetables and Parmesan cheese.

Fill prepared pans with egg mixture. Bake until egg mixture puffs and is just set in center, about 8-10 minutes.

With rubber spatula, loosen frittatas from muffin cups and slide onto platter.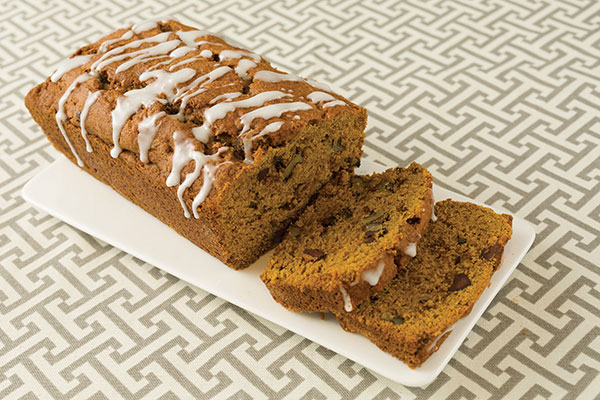 Gluten-Free Pumpkin and Chocolate Chip Bread
Recipe courtesy of Cans Get You Cooking
Servings: 20 (2 loaves)
4 cups oat flour

2 teaspoons baking soda

2 teaspoons ground cinnamon

1 teaspoon ground nutmeg

pinch of salt

1 cup (2 sticks) butter, softened

2 cups granulated sugar

4 large eggs

2 teaspoons vanilla extract

1 can (15 ounces) pumpkin

2 cups chopped walnuts

1 cup bittersweet chocolate chips

1/2 cup confectioners' sugar

1 tablespoon milk
Heat oven to 350 F. Grease two 8-by-4-inch loaf pans. In large bowl, combine oat flour, baking soda, cinnamon, nutmeg and salt.

In large bowl using mixer, beat butter and sugar until light and fluffy. Beat in eggs one at a time. Add vanilla, oat flour mixture and pumpkin; beat until just blended. Stir in walnuts and chocolate chips. Spoon mixture into prepared pans.

Bake 50-55 minutes, or until toothpick inserted in center comes out clean. Cool 10 minutes. Remove from pan. Cool completely.

In small bowl, stir confectioners' sugar and milk until smooth. Drizzle mixture over pumpkin bread.
SOURCE:
Cans Get You Cooking