BY ALLEN A. BUCHANAN, Staff Writer
ST. PETERSBURG —The Eta Rho Chapter of Omega Psi Phi Fraternity welcomed five new pledges to full membership April 8 at the Enoch Davis Community Center.
As Leander Lester, Samuel Pruitt, Kenneth Welch, Grant McMillion and Edward S. Lane entered the main auditorium, they drew cheers and squeals from family members and friends.
The five neophytes were wearing gold facemasks, black t-shirts, army fatigue pants and gold boots. The new brothers held purple and gold mini shields in their right hand as if they were going to battle.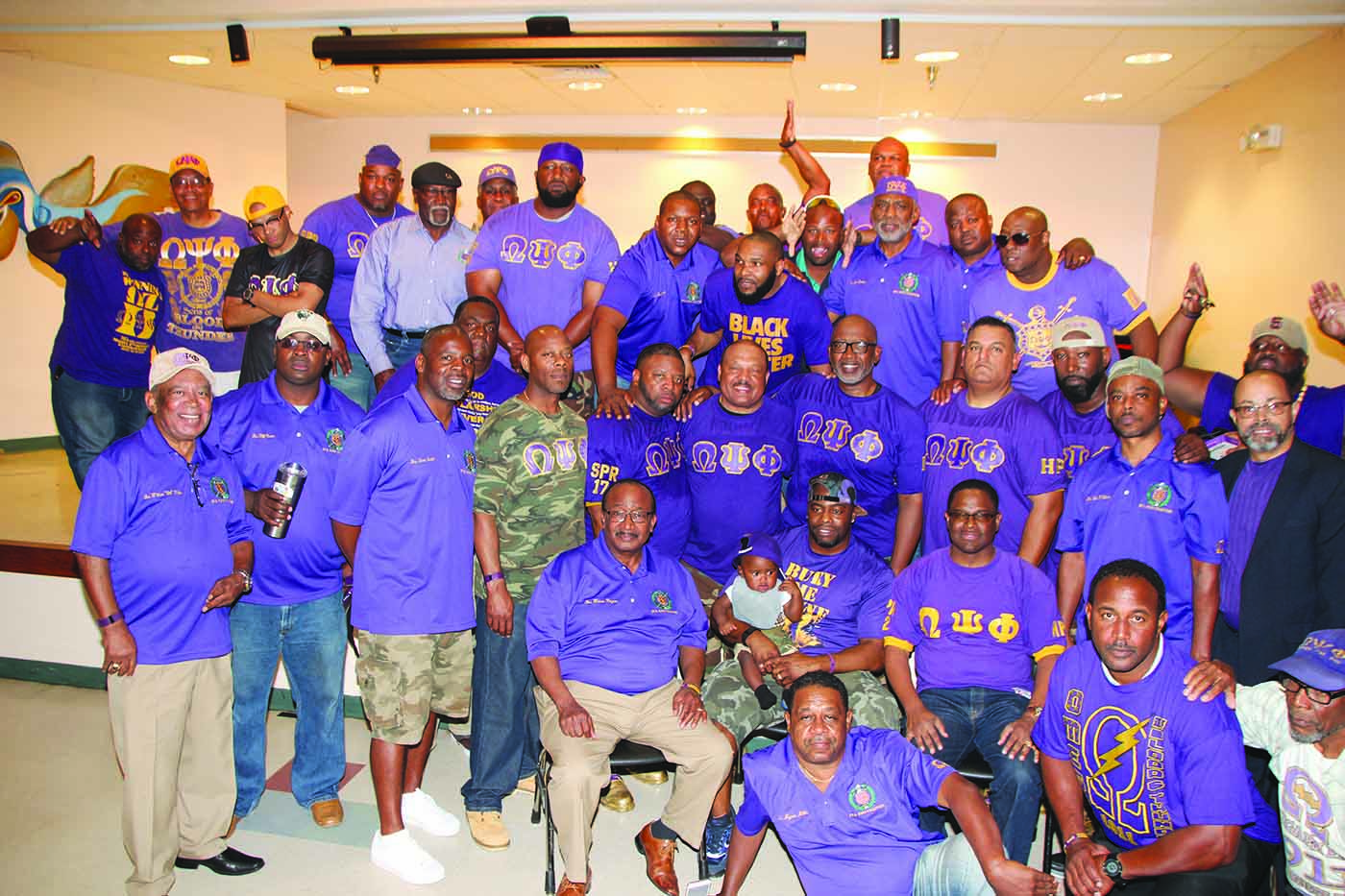 The new brothers are now a part of the Omega Psi Phi legacy that has an established and credible track record of community service and working with the youth.
Lester said he wanted to become a member of the fraternity since his days at Bethune-Cookman but never got the chance.
"I love what Omega stands for and what the fraternity does in the community," he said.
All members echoed similar reasons for why they joined including Grant McMillon, a graduate of Saginaw Valley State College in Michigan.
"I like how the Omegas help to form young men in the community," he stated.
Both Lester and McMillon said they were enthused by the local chapter's male role model and mentorship programs that start at sixth grade and continues through high school.
Omega Psi Phi carries out internationally mandated programs such as Achievement Week, the scholarship program, health initiatives and voter registration education and mobilization. One of the most notable programs for young men in the Tampa Bay area is the Pathfinders.
This program embraces African-American males and provides mentorship in all aspects of their lives all the way through college. One of the annual highlights for local Pathfinders is participating in the annual AKAdemy Showcase/ Awards Program where they team up with Zeta Upsilon Omega Chapter of Alpha Kappa Alpha Sorority, Inc. to highlight the year's successes.
For more information on programs sponsored by the fraternity, visit the website at www.etarhoques.com.