ST. PETERSBURG – A pinning ceremony for St. Petersburg native Earl Johnson took place May 26 at the St. Petersburg Country Club. In the armed forces since 1994, the ceremony signified a new position of leadership and responsibility.
Now a Master Chief Petty Officer, Johnson enlisted in the United States Marine Corps 24 years ago. In 2000, he joined the navy and served as an electrician's mate aboard the amphibious assault ship USS Iwo Jima, and a gas turbine system technician aboard the destroyer USS Stump.
Throughout his 18-year career in the navy, the 42-year-old has been station all around the world from Virginia to Japan, serving in various positions.
Johnson is now the senior enlisted advisor to the commanding officer, which entails being a full-time consultant to the ship executives on things that concern the crew whether personal or professional.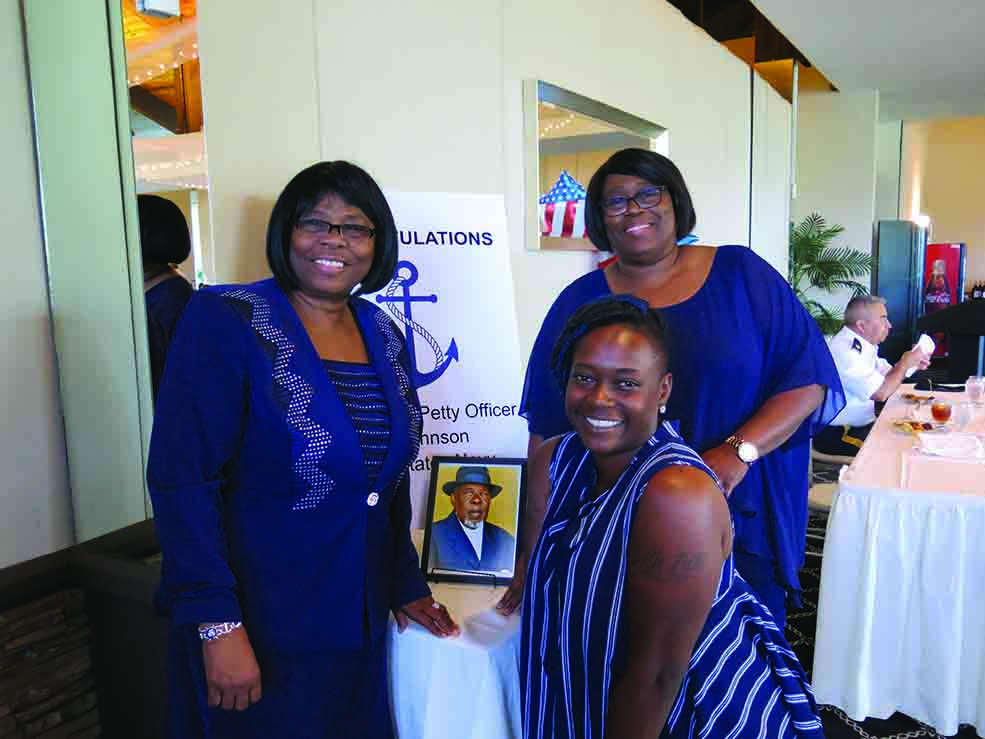 Johnson is the proud father of Earl Johnson Jr. and Demetrius Marquis Johnson and will soon be married to his lovely fiancé Jang Hee Chong. His mother, Jan'ear F. Simpson, could not be more proud of her son.
Congratulations Master Chief Petty Officer Earl Johnson!