BY ALLEN A. BUCHANAN, Staff Writer
ST. PETERSBURG — Bethel Community Foundation's Summer Bridge School-To-Work Readiness program introduced 23 students ages 14-17 years old to the skills necessary to achieve success in today's job market. The number of participants nearly doubled in its second year of implementation.
One of the tasks students had to complete in their first week over the summer involved writing a future career claim statement. During the next six weeks of class, students were reminded of their future career projections if they experienced challenging moments during their summer job training.
Employability skills training covered this summer included self-awareness, communication, goal setting, anger management, feedback and criticism, assertiveness, stress management, interview skills and resumes.
Instructors for the Class of 2019 included Constance Shaw, Abram Jones, Vincent Lisbon and William Thomas. The program director is James Myles.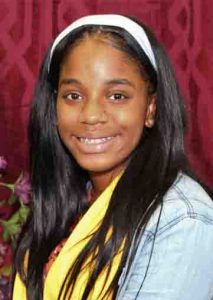 Taisha Brooks, MD.
I am a cardiologist. As a cardiologist, I specialize in diagnosing, treating and preventing diseases that mainly affect the heart and blood vessels. Some of the conditions I encounter include arrhythmia, angina, high blood pressure, heart disease, heart failure, cardiac arrest and coronary heart disease.
I received my training and education while in the air force. Upon entering the air force, I had to take the AFOQT, scoring a 150. I passed the physical fitness test and scored a 1500 on my SAT, which was a requirement to enter into the air force. In the armed services, it was my mission to fly, fight, win in the air and guide airmen to pursue our mission.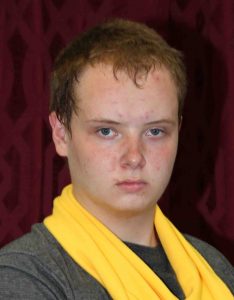 Jeffrey Bennet, P.O.
I am a law enforcement officer. I take great pride in both protecting and serving my community. After graduating from high school, I served three years of active duty in the army, which not only provided me with discipline but also paid for my college education through the GI Bill.
I used my GI Bill tuition to earn a bachelor's degree in criminology from Florida State University.  After graduating from college, I spent four years as a probation officer before applying to the police academy.
The police academy was tough and lasted 21 weeks total, but it was worth the hard work because I am now a proud member of our local police force. I enjoy my beat and look forward to having a K-9 partner someday.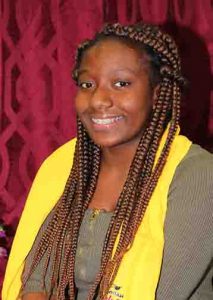 Destiny Brown
I am a board-certified orthodontist. I examine, diagnose and treat dental malocclusions and oral cavity anomalies. I also design and fabricate appliances to realign teeth and jaws to produce and maintain normal function and to improve appearance.
I study diagnostic records such as medical or dental histories, plaster models of the teeth, photos of a patient's face and teeth and X-rays to develop patient treatment plans. I also analyze patient data to determine patient needs or treatment goals.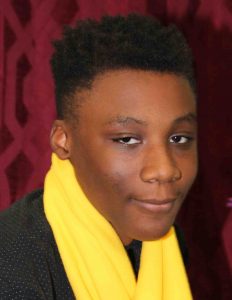 Alexander Booker
I am a computer technician. Everyone knows the importance of technology in our lives and it's great when it works. But, when something goes wrong, it can make your day miserable.  That's where I come in.  My job includes:
– Installing software or hardware
– Maintaining and repairing equipment
– Troubleshooting different computer issues
– Determining and installing appropriate security measures
– Configuring computer networks
– Providing technical support on-site or via phone or email
I obtained my computer science degree from the University of Central Florida and now own my own computer repair business.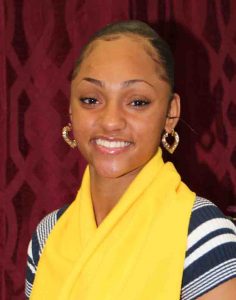 Ezra Calloway
I am a licensed cosmetologist. I received my license while attending high school. As a cosmetologist, I treat and style hair, nails, makeup, etc.
I love seeing the happiness flourish over my clients face after I have completed their service. It makes me fall in love with this career even more and reassures me that I have done my job and fulfilled their expectations.
Jabari Crawford, DDS
I am a Doctor of Dental Surgery (DDS).  I diagnose and treat dental issues and help patients develop better oral hygiene regimens. I clean teeth, correct bite issues, perform surgeries and extractions, and perform other duties to ensure that the teeth and mouth are healthy.
I am located in Orlando, where I have taken over my uncle's practice. I volunteer and speak at local schools to give them information on what I do, hoping to inspire them to chase and catch their dreams.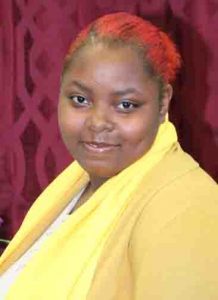 Cora Covington
I am a veterinarian.  What is a veterinarian you ask?  Simply put, I'm an animal doctor.  I treat any diseased or injured animal, even snakes!  I enjoy treating all animals, but it's really special when I get to work with horses.
My job duties are just like other doctors' duties; only my patients usually have four legs or fur.  I examine, diagnose and prescribe medications when needed.  I also perform surgeries.  Not all veterinarians perform surgeries.  But I own a 24/7 veterinarian urgent care clinic and am qualified to do spay, neuter and minor soft tissue operations.
My mother always told me that "you can do anything you put your mind to."  Those words of encouragement stayed with me while I earned my animal science degree at the University of North Carolina.  I'm happy that I've not only made my parents proud but that I get to do something I truly enjoy.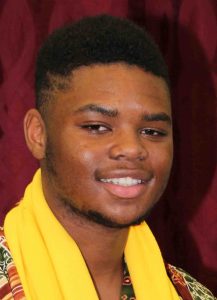 Son Dozier
I am a professional wrestler. Professional wrestlers combine acrobatic maneuvers, physical feats, character development, acting skills, athleticism and showmanship to create a scripted performance that fans love. To become a professional wrestler, you need to get in shape, develop your acting skills and boost your presentation skills.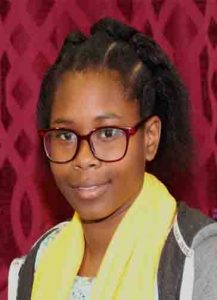 Ira Covington
I am a digital media specialist, which encompasses graphic design, digital design, photography, videographer and film directing. My bachelor's degree is in visual arts.
I have excellent time management skills and great interpersonal and communication skills. I am responsible for staying up-to-date with digital media technologies and latest trends, suggest and implement direct marketing methods, design digital media campaigns according to business goals, coordinate and manage the creation of all digital content such as website, blogs, press releases, podcasts, infographics and videos.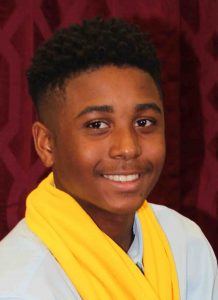 Derrick Foster
I am an NBA player, and I play and compete in the professional basketball league NBA (National Basketball Association) either for a living or for self-satisfaction.
I am a professional athlete. I entered the NBA, and became successful because I am fearless, trained my body, studied the game, and I NEVER gave up. Many said I wouldn't make it, but I kept pushing and believing in myself.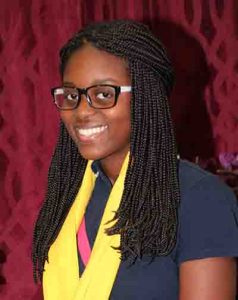 Torriana Edmonds, MD
Yes, you are looking at a doctor, also known as a general practitioner. I work in the community and see patients of all ages and backgrounds. I diagnose and treat a great deal of patients independently as well as referring them to the appropriate specialist for their medical opinion and advice.
I always wanted to try new things, meet new people and help those who are sick. In 2019, I attended a School-to-Work Program that helped me find my true calling.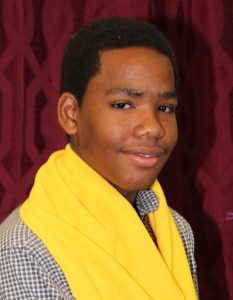 Justin Goffe
I am an airline pilot.  I fly passengers all over the country for both leisure and business.  I also fly cargo for commercial purposes.  It takes hard work and dedication to become an airline pilot.
First, I had to earn a private pilot certificate, starting with a single-engine plane.  After becoming a private pilot, I earned an instrument rating, which allows a pilot to fly under instrument flight rules and in all kinds of weather.
Next, I earned a commercial pilot certificate. Pilots must meet specific experience requirements and fly to a higher standard in order to become a commercial pilot, which ultimately allows them to be paid to fly legally.
Once the commercial pilot requirements were satisfied, I obtained a flight instructor certificate. Becoming a certified flight instructor allows pilots to earn a living flying.  To fly large passenger airliners, I added multi-engine privileges to my commercial pilot certificate, which is the final step.
I take pride in making sure my passengers enjoy their flight and arrive safely to their destination.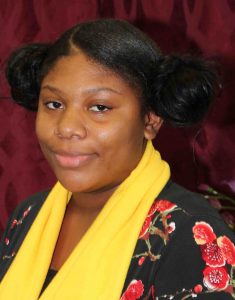 Kayla Flynn R.N.
As a registered nurse, I am the person most patients deal with daily. It is my job to administer medical care, answer patient questions and communicate any concerns to your nurse supervisor. I educate patients about treatment plans; administer medications, wound care and other treatment options.
I care for patients' physical and mental well-being, perform basic procedures, monitoring, and even a shoulder to cry on when things get tough.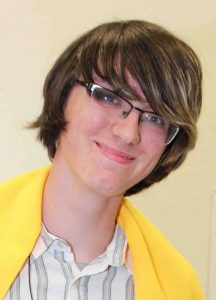 Brandon Gruis
I am a neurosurgeon. I treat strokes, tumors, certain types of birth defects, infections and head or spinal cord injuries. My daily life as a neurosurgeon is extremely complex and demanding, with rapidly changing tasks and responsibilities.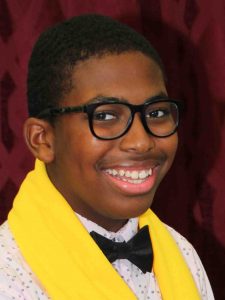 Maurice Herring
I am a neurosurgeon.  I take pride in being one of the few African-American neurosurgeons in the country but am hopeful that more minorities will choose this profession in the future.
A neurosurgeon is a medical specialist who treats diseases and conditions affecting the nervous system, which includes the brain, the spine and spinal cord and the peripheral nerves.
It took 15 long years for me to become a neurosurgeon.  First, I earned my bachelor's degree in biomedical science from Harvard University.  I then attended Harvard's Medical School and earned my Doctor of Medicine.
After that, I thankfully passed my medical licensing exam on my first try.  Upon earning my M.D., I completed a one-year hospital internship followed by an eight-year neurosurgical residency.
Finally, I successfully became state-licensed and board-certified.  I am now the head neurosurgeon at Johns Hopkins Hospital.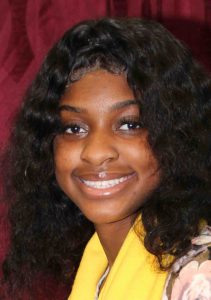 Markeda Hartwell M.D.
I obtained a bachelor's degree, earned a four-year medical degree, and complete a four-year residency. As an OB/GYN (obstetrician and gynecologist), I specialize in the diagnosis, treatment, and prevention of diseases and disorders that affect women, such as breast cancer, cervical cancer and menopause.
Additionally, I work with expecting mothers throughout their pregnancies, during childbirth and into postpartum.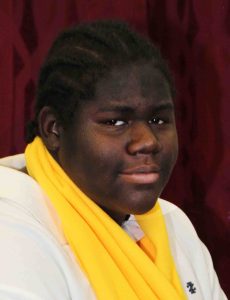 Messiah Harris Smith
I am an automotive service technician. I received my certification from Pinellas Technical College. I work in well-ventilated and well-lit repair shops.
I identify and fix automotive problems with computers and commonly work with greasy parts and tools, sometimes in uncomfortable positions. I test parts and systems to ensure that they work properly.
Follow checklists to ensure that all critical parts are examined. Perform basic care and maintenance, including changing oil, checking fluid levels and rotating tires. I  also repair or replace worn parts, such as brake pads, wheel bearings and sensors.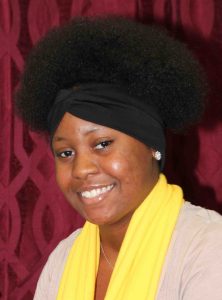 Ja'niyah Johnson
I am a pediatrician. I am a doctor who manages the health of your child, including physical, behavior and mental health issues. I am trained to diagnose and treat childhood illnesses, from minor health problems to serious diseases.
I make sure your child meets milestones in growth and behavior skills. I provide you with information regarding your child's health, safety, nutrition and fitness needs.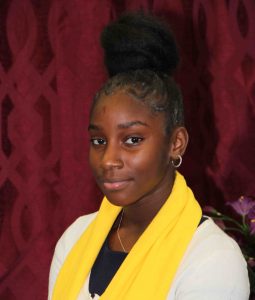 Ja'Dashia Givens
I am a paramedic. I graduated from medical school with a bachelor's degree. Paramedics and emergency medical technicians (EMTs) care for the sick or injured in emergency medical settings.
People's lives often depend on their quick reaction and competent care. I respond to emergency calls, performing medical services and transporting patients to medical facilities. I work both indoors and outdoors in all types of weather.
My work is physically strenuous and can be stressful, sometimes involving life-or-death situations.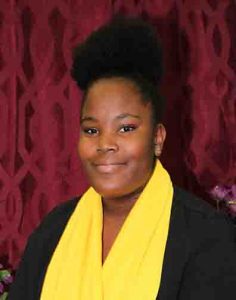 Imariyah G. Sloan
I am a cosmetologist.  I have always enjoyed playing in makeup and trying different hairstyles.  People don't realize how being a cosmetologist puts your creativity to the test, but it is an extremely challenging and competitive profession.
Some cosmetologists make six-figure salaries, and some even have their own television shows.  I plan to start a small lip gloss company while attending college for business.  After that, I want to become a successful entrepreneur focusing on fashion design.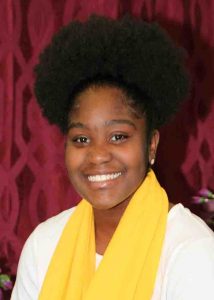 India G. Sloan
I am a physical therapist.  My job duties include providing hands-on evidence-based care, exercise prescription, joint mobilization and health education to my patients.  I also help with the treatment of conditions such as chronic or acute pain, soft tissue injuries, cartilage damage and arthritis.
I take pride in teaching my patients how to manage their conditions so they will achieve long-term health benefits, and develop a care plan to both restore mobility and reduce pain.
I earned my Doctor of Physical Therapy degree and passed a state-administered national exam.  I have practiced in hospitals, outpatient clinics and schools.  Because exercise-related injuries are so common, I currently work at a fitness center.
My goal is to eventually own a physical therapy clinic where I can train those who want to become a physical therapist.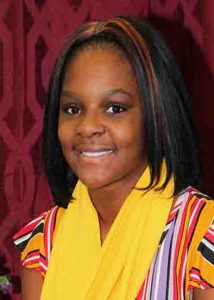 Jade Stewart
I am a doctor in the army.  Like any other doctor, I earned my bachelor's and medical degrees and have a license to practice medicine in the U.S.  An army doctor is a medical professional who serves the nation in the army.
Basically, I'm a doctor first and earned my rank after graduating from medical school. Hence army doctors always write their title first, followed by their rank. So allow me to reintroduce myself; my name is Doctor Sergeant Jade Stewart.
In order to be a doctor in the military, you must have self-discipline and be calm in stressful situations.  My duties include working in hospitals and medical centers, providing care to soldiers that have been injured in combat and other emergencies.
I also provide care to civilians who are victims of natural disasters. My job is challenging but extremely gratifying.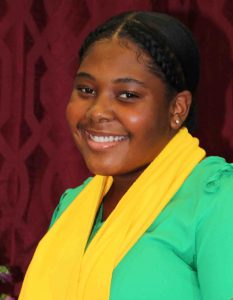 Janae Terrell
I am a certified general dentist. As a general dentist, it took me eight long years to become who I am today. I currently have my own dental practice "Terrell & Co. Dentistry."
I am a primary care dental provider, and I treat, manage health problems. I perform dental needs such as gum issues, fillings and crowns. I service adults and children. I will continue to further my business by helping my community fix their oral health problems.
For more information about the School-To-Work Readiness program, you can call 727-866-2747.
To reach Allen Buchanan, email abuchanan@theweeklychallenger.com