This photo was taken at last year's Career Fair and Showcase of Services at PTC
BY FRANK DROUZAS, Staff Writer
ST. PETERSBURG — The Pinellas Ex-Offender Re-Entry Coalition (PERC) is presenting its 21st Annual Showcase of Services and Career Fair at Pinellas Technical College (PTC) Oct. 16 and urges prospective employees to dress to impress!
The Showcase of Services and the Community Redevelopment Area job fair, which will run from 9-3 p.m. at PTC, 901 34th St. S., will have companies and employers hiring on the spot. PERC is partnering with the City of St. Petersburg, PTC, St. Petersburg College, the Pinellas County Urban League, the United Way and others in offering this event, noted Michael Jalazo, executive director of PERC.
"We expect to have over 60 providers and 30 employers during the event," he said. "This event is open to offenders and their families who are hoping to become and remain ex-offenders but also anyone in south St. Petersburg and from around the county looking for employment and services that are open to anyone needing assistance, not just ex-offenders."
Last year the showcase had more than 600 people come through.  Jalazo expects more than 70 providers at the showcase, including Clearwater Neighborhood Family Center, Art Conservatory for Teens, Pinellas County Veterans Services, Gulfcoast Legal, Narcotics Anonymous, SPC, Pinellas MYcroSchool, the Department of Children and Families and many others.
He urges all those seeking employment to put their best foot forward at the fair.
"Absolutely dress to impress if you can," Jalazo pointed out. "We will have a clothes closet to help as well on site.  Resumes are always a good idea, but we always offer resume prep on site as well.  The best thing someone can bring with them is a positive attitude and willingness to get to work!"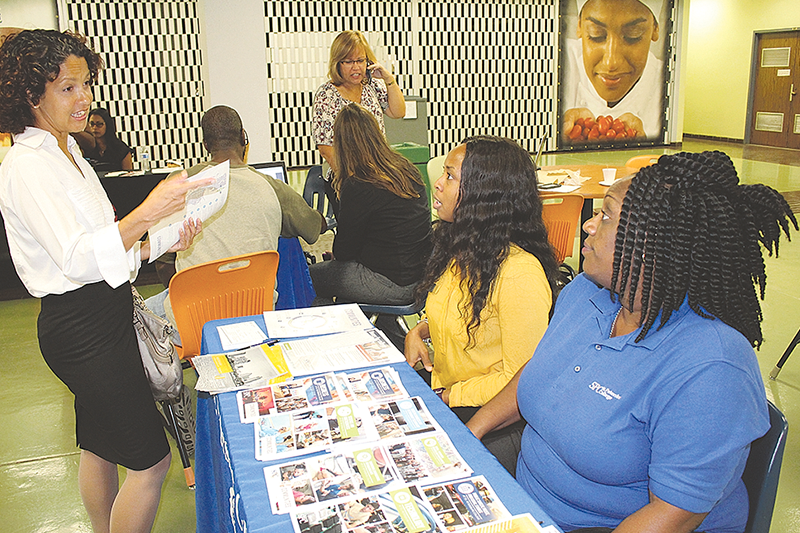 Most companies and businesses that will be in attendance are Pinellas-based, and even though some are headquartered outside the area, such as Hubbard Construction of Winter Park, they do business in the Tampa Bay area.
Susan Montgomery, human resources manager at Hubbard, said that her company has a vested interest in helping people with a past criminal record obtain and maintain employment.
"It can be difficult for an ex-offender to become a law-abiding, tax-paying citizen without a job," she stated.
Montgomery said Hubbard Construction believes that giving a chance to someone who has fallen on hard times can trigger a hunger for success, sometimes far beyond other employees because they have been given a second chance.
"It isn't just about helping society and giving people a chance to turn their lives around, it's hiring the best people no matter what their background is," said Montgomery.
Jalazo said some of the resources available at the event will include educational assistance, voter registration, identification assistance, resume help and much more. For example, the PITCH program at SPC offers training opportunities for 18-24-year-old African-American males at no cost.
Also, the Second Chance Tiny House Manufacturing Corporation and Habitat for Humanity are working in conjunction with PTC on a construction basics program starting later this month where participants will train in the morning and will build tiny houses or Habitat homes in the afternoon and has an on-the-job training stipend.
Mobile Medical will be on hand with their mobile unit doing health screenings and other services as provided by the Florida Department of Health and Pinellas County Health and Human Services.
Please pre-register for the event at 

www.stpete.org/cra

.
To reach Frank Drouzas, email fdrouzas@theweeklychallenger.com