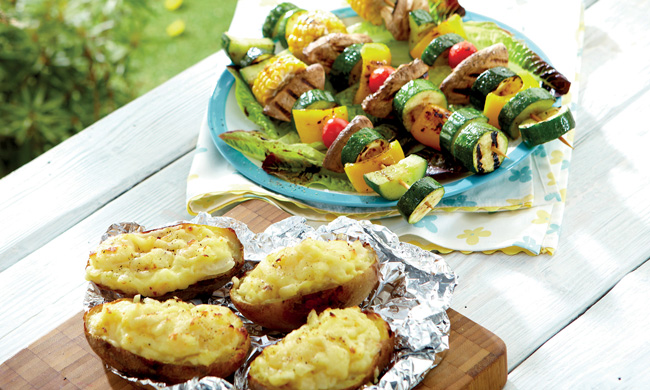 (Family Features) Parents know raising healthy and successful children means more than encouraging learning and praising positive behavior. It also means instilling smart habits from the earliest years to create lifelong practices that promote overall health and good nutrition.
If getting your kids on board seems like a daunting challenge, try these tips from the fresh produce experts at ALDI for bringing more fruit, veggies and other healthy foods to your family's table without busting your budget:
One smart cookie. For "cookies" you can feel good about giving your kids, cut an apple to create round slices then slather the slices with their favorite nut butter (peanut, almond or cashew) and top with raisins, yogurt bites or chocolate chips.
Fresh and fruity. Swap sugary drinks for fresh, fruit-infused water. Let kids pick their favorite flavor combinations each evening and refrigerate water to infuse overnight so it's ready to enjoy the following day.
Icy sweet treats. Make your own frozen pops using ingredients like fresh fruit, yogurt or milk. Use store-bought molds or substitute small paper cups covered with plastic wrap. Just poke sticks through the plastic to hold them in place until the mixture freezes.
Hands-on helpers. Getting kids in on the action is a great way to encourage healthier eating habits. After all, if they helped make it, it has to be good. Once all the ingredients have been sliced and diced, a recipe like these Grilled Balsamic Vegetable Pops is easy for kids to assemble. Just ask them to thread the skewers in their favorite color and flavor combinations.
It takes a village. Learning about the benefits of healthy eating can be fun, especially when you take advantage of programs in your community, such as those offered by libraries, community centers and schools. Through partnerships like the one ALDI has with Action for Healthy Kids, families and schools have increased access to nutrition education and physical activity tools that make living and eating healthy fun.
Find more tips to encourage the little eaters in your family to enjoy the nutritious bounties of summer at aldi.us.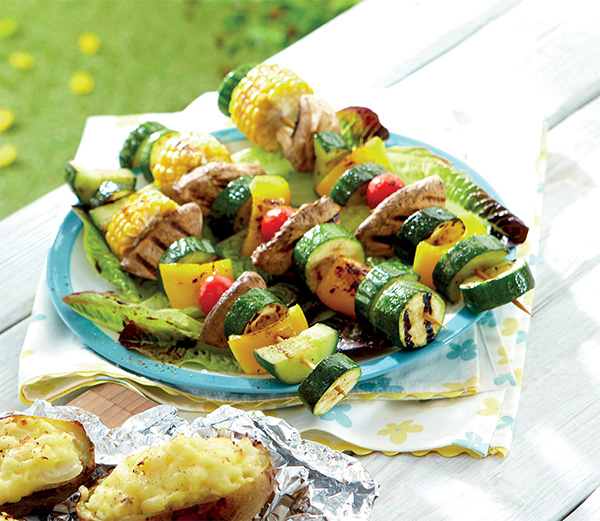 Grilled Balsamic Vegetable Pops
Recipe courtesy of Chef Alyssa, ALDI Test Kitchen
4          wooden skewers

1          zucchini, cut into rounds

1          yellow pepper, chopped

4          mushrooms, halved

4          cherry tomatoes

1          ear sweet corn, cut into rounds

2          tablespoons Carlini Pure Olive Oil

1          teaspoon Stonemill Iodized Salt

1          teaspoon Stonemill Ground Black Pepper

2          tablespoons balsamic vinegar
Soak wooden skewers in water for 10 minutes before grilling. Heat grill to medium-high (400-425 F.)

Pierce vegetables with skewers and drizzle with oil. Sprinkle with salt and pepper, and place on hot grill.

Turn frequently to prevent burning. Vegetables should be golden and tender after 10-15 minutes. Remove from heat and drizzle with balsamic vinegar.
SOURCE:
ALDI