Caprice Edmond, Corey Givens Jr., Dr. Sharon Jackson
ST. PETERSBURG – Meet some of the candidates running for Pinellas School Board, District 7. The seat is being vacated by Rene Flowers, who is running for the Pinellas County Commission. District 7 encompasses most of south St. Petersburg. Aug. 18 is the Primary Election.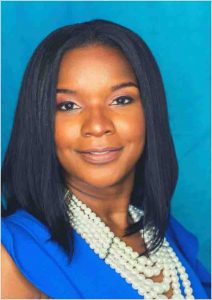 Caprice Edmond
Caprice Edmond is a transformational leader who earned master's degrees in educational leadership and elementary education, with a certification in infant family mental health and a bachelor's degree in psychology.
Her life's work has been dedicated to children and education, providing childcare and respite for children with special needs. She's volunteered as a Guardian ad Litem for more than nine years, advocating for children in court, schools and in their foster home.
Edmond has worked with youth in foster care as a caregiver, providing life skills training and supervisory positions in various organizations, including PARC, Salvation Army, Family Resources and Camelot Community Care. She is currently a science coach/ lab teacher for Pinellas County Schools.
Edmond is involved with her community, serving as the Grants and Patrons Chair of Pinellas County Council Parent Teacher Association. She serves on the Pinellas Complete Count Committee as the Education, Youth and Age-Friendly Liaison. She is a board member of Friends of Boyd Hill and other organizations.
She is a member of the Pinellas Classroom Teachers Association, volunteering on the Government Relations Committee, Pinellas Florida Young Remarkable Educators and Appraisal Advisory Committee. Edmond is also on the Governance Board, Goals and Budget Committee and is the Teacher Program Policy Chair for Florida Education Association.
By leading and supporting many efforts, she serves to inform and improve our educational system, our community leading as well as being the point of contact, connecting organizations with similar interests together.
Her diverse experience working with children, educators, community organizations, and being a parent of children attending Pinellas County Schools allows her a wide perspective of knowledge. She knows our educational system can improve and has and will work on efforts to support education.
With your vote, someone who strongly believes in equity, early education, transformative family and community engagement, hiring and keeping the best staff and educators, we can change the outcomes for our children, our community and our future.
For additional information, visit ​www.edmondforeducation.com.
---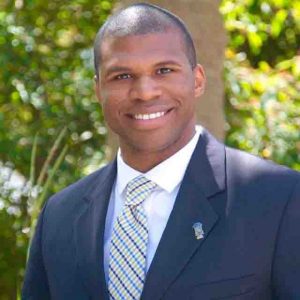 Corey Givens Jr.
Corey Givens Jr. is active in numerous community groups and organizations including the Pinellas County Job Corps Center, the Concerned Organization for the Quality Education of Black Students (COQEBS.), the League of Women Voters, Lakewood Elementary where he serves on the PTA and as a mentor, the St. Petersburg NAACP, Parent Support for Education Council, the National Education Association, the Lakewood Terrace Neighborhood Association, the Lincoln Cemetery Society and his church.
"From faith and family, I've learned the importance of service to all," Givens said. "I'm ready to take my service to the next level. Our schools face many challenges during these uncertain times, but I know when we work together, we'll solve them together. That's what I've been doing in my community, and that's what I'll continue to do on the school board."
This is Givens' third run for office. In 2012, he ran unsuccessfully for Pinellas County School board and again in 2017 for the St. Petersburg City Council.  Both campaigns were marred when it was revealed that Givens embellished his education and accidentally deposited a campaign contribution into his personal bank account.
"I've made some misguided mistakes, and I take full responsibility for them," Givens said of the incidents. "I grew from my faults and got even more involved in my community.  We all make mistakes, and we shouldn't let those mistakes define who we are.  I apologized to those who put their faith in me, and I've worked tirelessly to successfully rebuild that trust with my supporters and the community."
Givens is a fourth-generation St. Petersburg native and a product of Pinellas County's public schools. If elected, he would be the youngest school board member in Pinellas County's history.
For more information about Corey and his candidacy, visit www.CoreyGivens.com.
---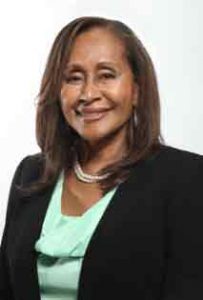 Dr. Sharon Jackson
A 30 plus year educator in the Pinellas County School District and on the collegiate level, Dr. Sharon Jackson has entered the race to serve on the school board representing District 7.
"While COVID-19 has severely restricted the activities my team and I can put forth, I felt it incumbent of me to publicly announce my candidacy for the open Pinellas County School Board race," stated Jackson.
She has a long history with the district serving in the elementary, middle, and high school levels as a teacher. Also, Jackson served as a counselor and later as a principal at Gulfport Elementary School.
"I believe that all children can learn given the right tools, a little patience, and a lot of support. Focusing on scholarly excellence, equity in classroom instruction and staffing, and introducing engaging curriculum will assure that we reach the goal of 100 percent student success.