BY RAVEN JOY SHONEL, Staff Writer
ST. PETERSBURG – The mothers who attended Friendship Missionary Baptist Church's Annual Mother's Day Dinner last Saturday had no idea what a delicacy they were in for. Elegantly decorated, moms of all ages were treated to a fine dining experience.
For almost a decade, the Laymen's Ministry has gone all out to celebrate mothers. For the first few years, they served breakfast for their mothers and mothers-to-be; now they are in their fourth year of preparing a dinner smorgasbord.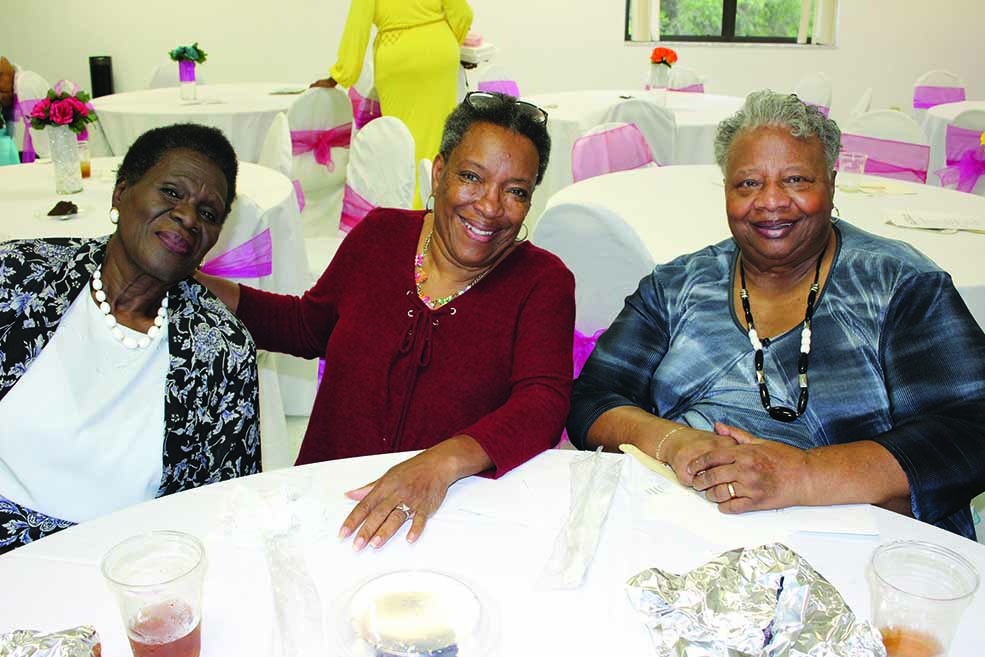 "If it wasn't for mothers, we wouldn't be here," said Laymen's Ministry President Bobby Robinson.
This year, Pinellas Technical College sent over culinary instructor Lennox Preudhomme who prepared, with the help of the Laymen's Ministry, 180 chicken breasts, two hams and six beef roasts.
"Cakes galore," is all Robinson had to say about the dessert table. Homemade and store bought, there was actually too many sweets this goes around.
"We have to honor our mothers, those that are here and those that are not here," stated Robinson, who said the ministry strives to send a message to the younger men of the congregation that they too must honor not only mothers but women in general.
Rev. John Evans welcomed the crowd and recognized guests. He also made his way over to dessert table that had been calling his name as soon as he entered the room.
Next month, the fathers will be acknowledged with the same treatment.