PINELLAS COUNTY – A growing list of 70 choice programs are now being offered by Pinellas County Schools. The district's high-quality programs are designed to inspire students and provide them with the skills they need to achieve success in college, career and life.
If you need one-on-one help with the application process, you can attend a Parent Application Assistance Night:
• Thursday, Jan. 11 from 5:30-7:30 p.m. @ Sandy Lane Elementary School, 1360 Sandy Lane, Clearwater
• Wednesday, Jan. 17 from 5:30-7:30 p.m. @ Gibbs High School, 850 34th St. S., St. Petersburg
• Thursday, Jan. 18 from 4:30-7:30 p.m.  @ Student Assignment Office, 301 4th St. SW, Largo
Parents can apply for Choice Programs through Jan. 19. To learn more, visit www.pcsb.org/choice.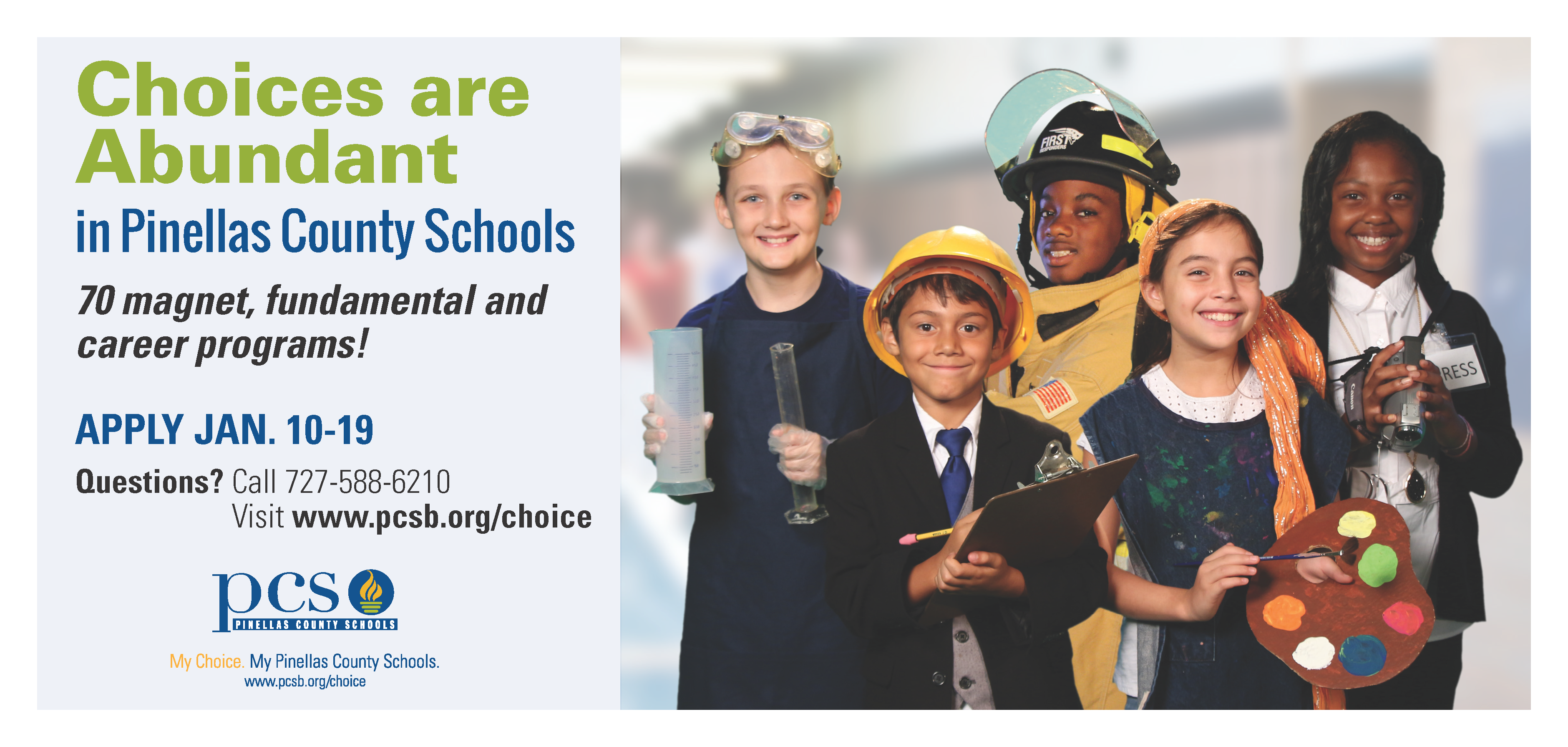 Also, families of children entering kindergarten next year can register their children at elementary schools across the district. To kick off registration, Ready, Set…Kindergarten events will be held at elementary schools Jan. 11.
At the schools, families will have opportunities to register for kindergarten, explore classrooms, meet teachers and learn about opportunities for family involvement with their child's school. Families can learn about the great programs available, such as art, music, gifted programs, science labs, STEM academies, physical education and other enrichment programs.
Learn more and see a schedule of events at www.pcsb.org/KG.