CLEARWATER — Powerful Young Adults Incorporated is a local 501(c) 3 organization that provides free mentorship, job skill training and employment opportunities for youth ages 16-25 in the Tampa Bay Area.
They present are hosting their sixth annual Career Expo & Job Fair for youth ages 16-25. This session will be held Saturday, June 2 from noon – 4:30 p.m. at the Clearwater Main Library, located at 100 N. Osceola Ave., Clearwater.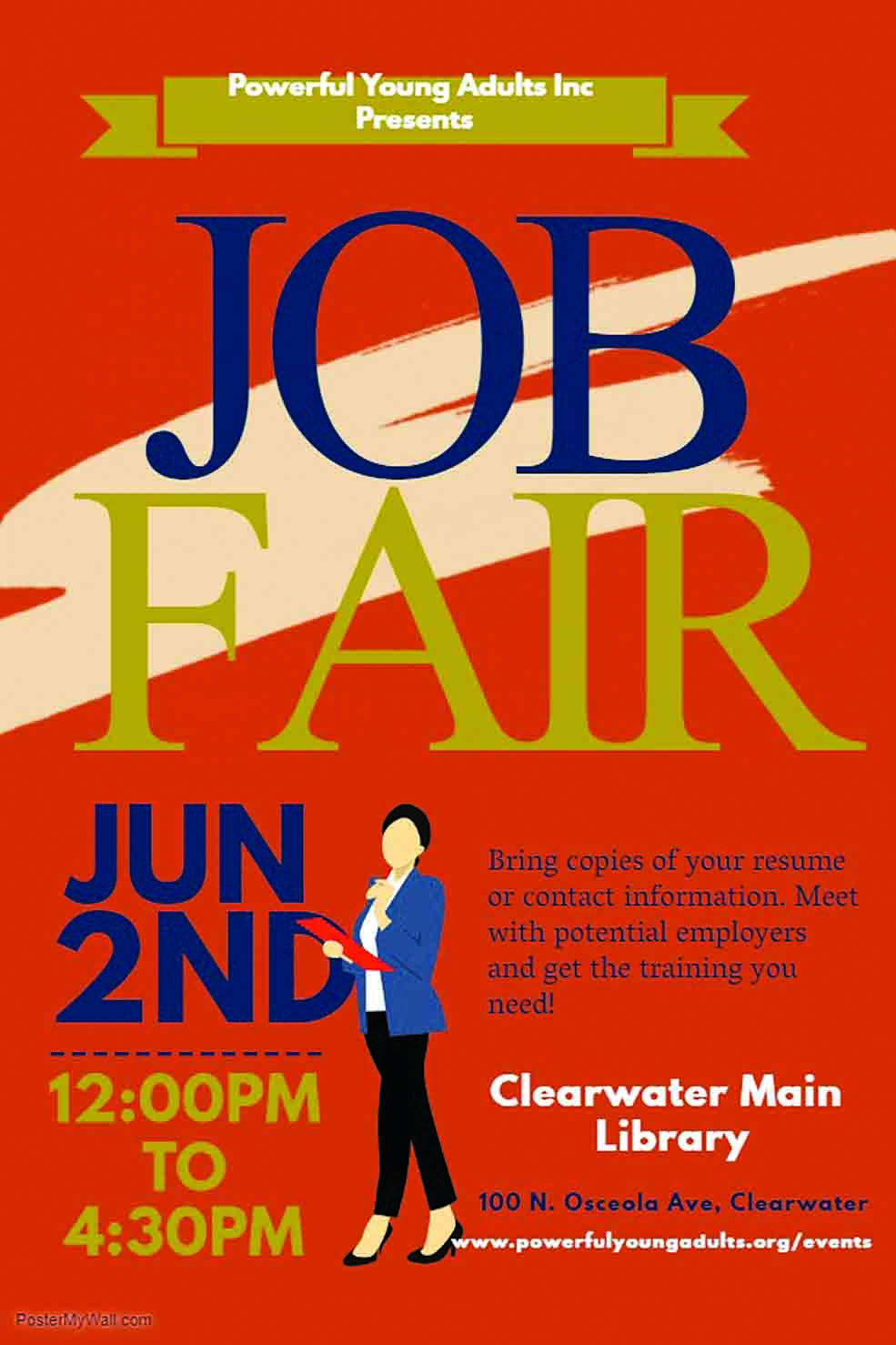 This annual program provides free mentors, resume writing, job training and employment opportunities. Bring copies of your resumes and contact information. Meet with potential employers and get the training you need.
Business casual is required and no shorts allowed. For more information, please call (727) 441-9430 or register

www.powerfulyoungadults.org/events

.