Daphne Mitchell
BY FRANK DROUZAS, Staff Writer
ST. PETERSBURG — For their 2019 MLK Day of Service project, Workforce Solutions of TampaBay, Inc. will be holding its employability skills seminar Jan. 17 from 12:30-1:30 p.m. at the St. Petersburg College Midtown campus, 1300 22nd St. S. Workforce Solutions will also be at the Family Fun Day at Tropicana Field on Jan. 21 from 2-4 p.m.
The organization restores hope to individuals who have failed at obtaining employment by providing training, job coaching and interview skills.
Daphne Mitchell, president and CEO of the organization, said Workforce Solutions targets youths and adults from 14 years of age and up. These hopefuls include veterans, vocational rehabilitation customers, ex-offenders and simply people who are unemployed due to barriers beyond their control.
The primary goal of the seminar is to provide individuals in St. Pete with the valuable employment skills needed in order to be competitive in today's job market, Mitchell explained.
This is the organization's third year conducting the seminar for their MLK Day of Service project. Mitchell, who noted that there are usually about 50 attendees at these seminars, expects a good turnout this year. There is no need to sign up for anything ahead of time–just show up!
"Workforce Solutions would like to continue to promote the best efforts to reinforce positive employment outcomes by providing employment skills seminars to prepare individuals for the job market," she said.
Through job training, participants will have the confidence and encouragement needed to enter the workforce, she said, adding that the organization aims to help people maintain financial independence and a feeling of self-worth.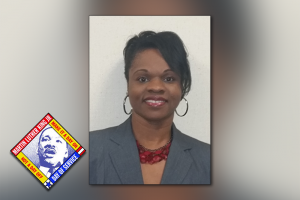 Specifically, the seminar will touch upon such essentials as resume building and the all-important interview skills.
"A lot of individuals don't have the confidence [or] know how to interview," Mitchell said.
The organization also plans to feature a surprise employer to speak to the participants and not only dispense valuable advice but to also touch upon what is it that employers are looking for in prospective employees.