Bringing 18 new murals to life, the 8th annual SHINE St. Petersburg Mural Festival returns to St. Pete Oct. 14-23. Pictured above is international artist James Bullough's mural.
ST. PETERSBURG — Returning for its eighth year from October 14-23, the SHINE St. Petersburg Mural Festivalwill once again ignite the City of the Arts with a diverse public art collection from renowned local, national, and international mural artists.
The festival, which has received widespread international attention, is an outdoor art exhibition celebrating art for art's sake. During SHINE, 18 new murals, including three community Bright Spot murals and two painted vehicles, will be added to the art districts and surrounding neighborhoods.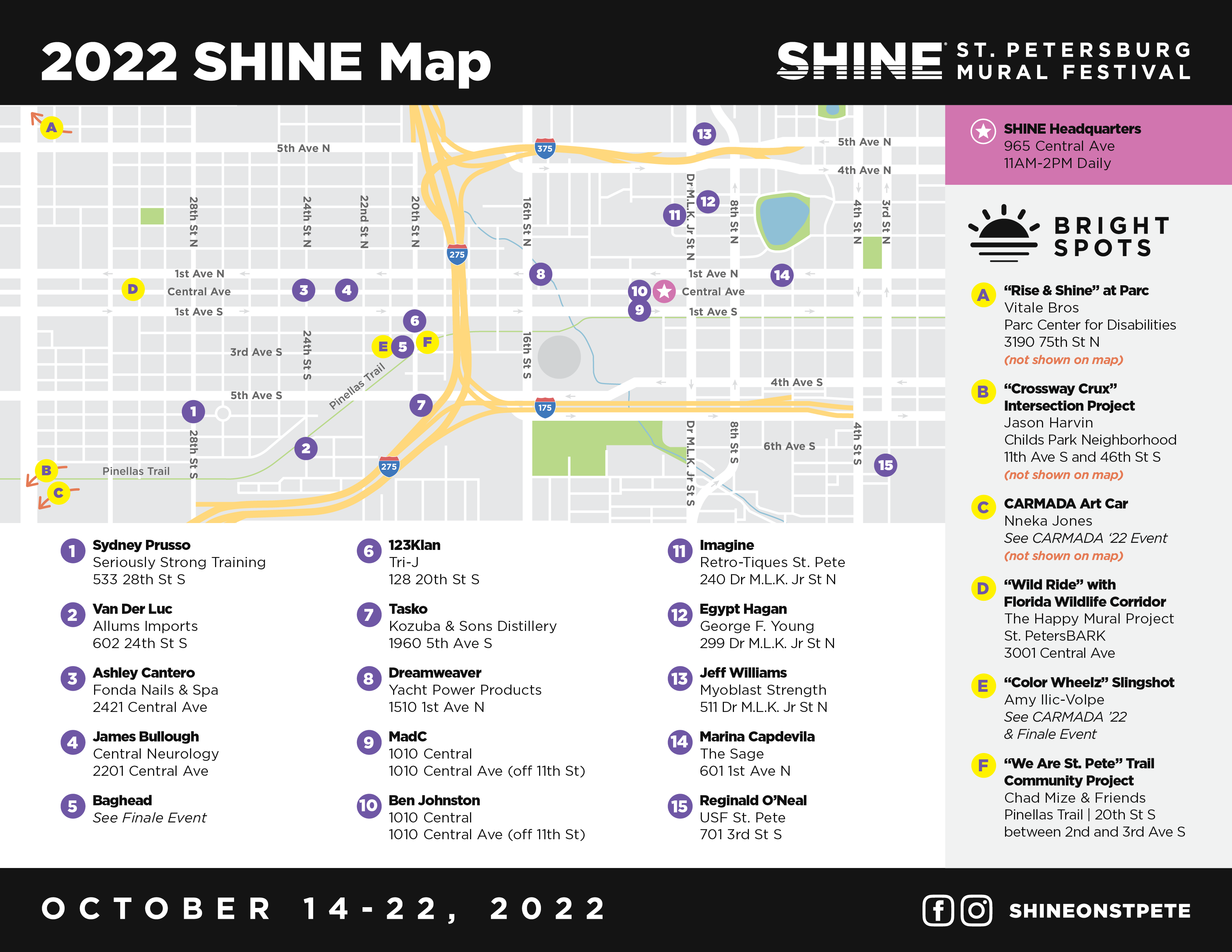 Artists will work throughout the week to complete their murals before the SHINE Grand Finale. This year's artists include 13 locals, four national and four international muralists.
Standout SHINE Mural Festival artists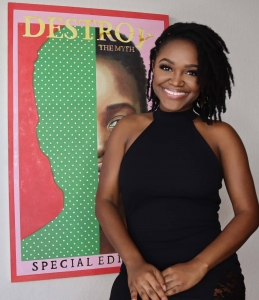 Trinidadian-born artist out of Tampa, Nneka Jones, is a contemporary multidisciplinary artist who enjoys working in mixed media, embroidery, textiles, and paint, exploring both large-scale mural work and small-scale, intimate pieces.
She produces thought-provoking artwork that comments on social and environmental injustice, strongly advocating for the protection of women and girls of color. These are often topics that we feel uncomfortable addressing as a society but are necessary for positive change.
Jones will create her masterpiece on the Childs Park Recreation Center building at 4301 13th Ave. S.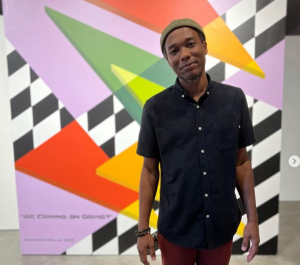 Jason Harvin is another Tampa artist participating in the festival. He is a self-taught geometric abstraction artist and painter primarily specializing in interior art for homes and businesses.
His company, Wayward Walls, which initially started as a "side hustle," has turned into his full-time job after quitting his longtime corporate career early this year to focus on painting. His art has been featured on HGTV's "100 Day Dream Home" and can be found across homes and businesses in the Tampa Bay area.
Stop by and watch Harvin work his magic on an asphalt intersection mural in Childs Park, located at 11th Avenue and 46th Street South near the Childs Park Recreation Center.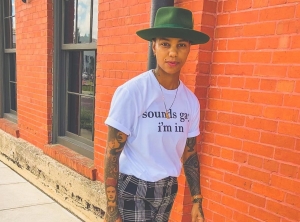 Los Angeles-born artist, Egypt Hagan, highlights the use of portraiture as storytelling. As each human bears a unique story, she relishes in creating these stories using bold images and an underlying vibrancy that emphasizes the main subject.
Hagan's paintings consist of people and untold stories that deserve to be heard. Currently residing and working out of Tampa, she continues to work on numerous projects and commissions while exhibiting her artwork worldwide.
Click here for a full line-up of SHINE Mural Festival activities and to meet the artist.