ST. PETERSBURG – More than 40 members of St. Petersburg College's Center of Excellence/National Achievers Society (COE/NAS) – and some of their parents – recently spent an afternoon serenading the residents of Alpine Health and Rehabilitation Center in St. Petersburg with some classic holiday tunes.
NAS serves more than 25,000 Florida middle and high school students by connecting students with mentors and encouraging community awareness and involvement. Esvicloria Blasingane, who works in Retention Services for SPC and oversees the club, said the center was a good choice for spreading cheer.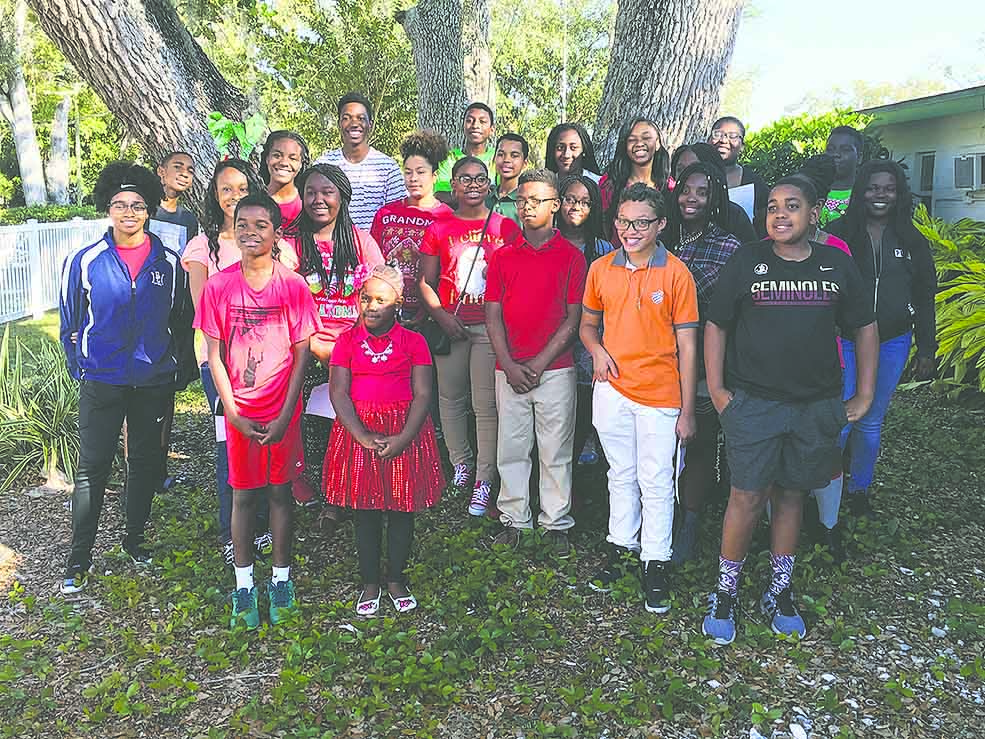 "Alpine Health and Rehabilitation Center is a nursing home with approximately 55 seniors living there," Blasingane said. "Many residents in this nursing home have very few if any visitors, and we wanted to bring them some Christmas cheer."
The group practiced a little before meeting up at the center Dec. 2, where they sang holiday favorites such as "Jingle Bells," "Frosty the Snowman," "Deck the Halls" and "Rudolph the Red-Nosed Reindeer." The group also brought small gifts and cards to the residents.
"The students of Mt. Moriah Academy created holiday cards for each person at the center. We also gave each resident a plush throw blanket and grip socks. What a success!"