ST. PETERSBURG – St. Petersburg City Council voted to move forward with the Storefront Conservation Corridor Plan.
The Storefront Conservation Corridor Plan was created to promote independently owned businesses, maintain a pedestrian-friendly streetscape and promote the conservation of historic storefront assets along Beach Drive and Central Avenue, from the waterfront to 31st Street. The plan had two primary components: urban design (including land use and zoning) and incentives and business assistance.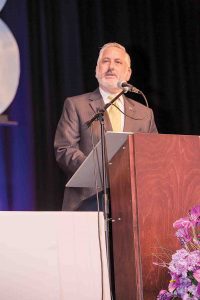 "I want to thank City Council for their affirmative vote in favor of our local, independent business owners and maintaining the vibe of Central Avenue, said Mayor Rick Kriseman. "I also want to thank our city development staff for taking time to listen to our community, and for developing such an innovative, creative tool. There's nothing else like it in America. We need to keep going and keep growing, but do so wisely."
Independently-owned businesses are this community's best assets – improving the quality of life for residents while attracting visitors and new investors to the Sunshine City. This healthy, independent business sector supports other municipal initiatives including the expansion of jobs, shrinking economic inequality, strengthening neighborhood diversity, and encouraging sustainable living.
Following the plan's adoption, the City is rolling out the incentive for businesses along Beach Drive and Central Avenue. Eligible businesses can apply for up to $20,000 in grant funding for a variety of uses, and Property Owners can access a $10,000 incentive for leasing to a local, independent business. Applications were released on April 22. Submissions begin on May 1 at 9 a.m. at The Greenhouse.
For eligibility information, guidelines and to apply, visit stpete.org/storefront.