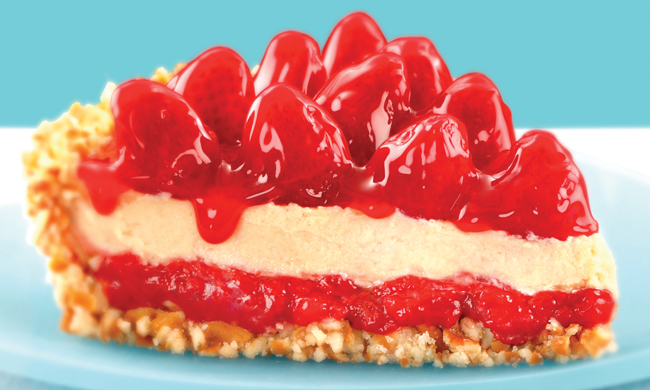 (Family Features) Warmer, longer days are made for quality time with friends and family. There's no better way to cap off an afternoon in the sun than a good meal followed by a great dessert. Plan to end your next gathering on a sweet note with these fruity desserts to conclude a day spent with loved ones.
Fruity treats are hard to resist, especially when paired with tasty, complementary flavors and textures. If you're looking for a treat that travels a bit off the beaten path, this pie may be just the answer. A crushed pretzel crust and creamy peanut butter filling provide a salty, savory background for plump, sweet strawberries. Or serve up a taste of the tropics with a cream pie that celebrates a medley of textures and flavors from lively blueberries to toasted coconut.
When you make fruit the star of the dessert, there's no question you need top-quality ingredients. Each of these desserts features Lucky Leaf Fruit Fillings, which are made from fresh fruit, contain no high-fructose corn syrup and are GMO-free, for a delicious dessert every time. With a variety of flavors to choose from, including apple, blueberry, cherry, peach and strawberry, there are plenty of convenient, versatile dessert options for any occasion.
Find more tasty treats for entertaining and beyond at luckyleaf.com.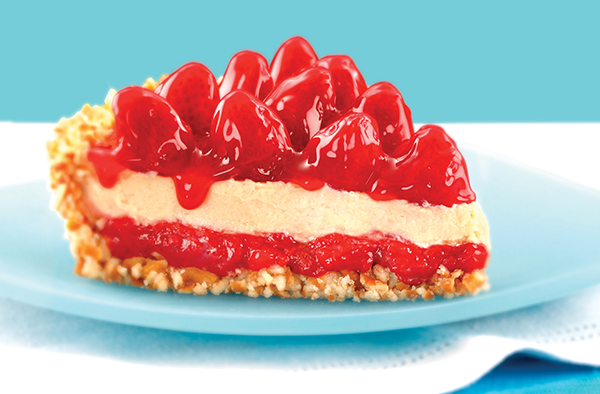 Strawberry Peanut Butter Pie
1 1/4    cups crushed pretzels

1/4       cup granulated sugar

1/2       cup butter, melted

1          cup creamy peanut butter

1          package (8 ounces) cream cheese

1/2       cup powdered sugar

1 1/2    cups frozen whipped dessert topping, thawed

1          can (21 ounces) Lucky Leaf Premium Strawberry Fruit Filling and Topping
Combine pretzels and granulated sugar then stir in butter. Press crumb mixture onto bottom and sides of 10-inch pie plate. Cover and chill.

With electric mixer on medium speed, beat together peanut butter, cream cheese and powdered sugar. Fold in whipped dessert topping.

Spoon 1/2 cup pie filling into crust-lined pie plate. Carefully spread peanut butter filling over top. Top with remaining pie filling. Cover and chill 2 hours before serving.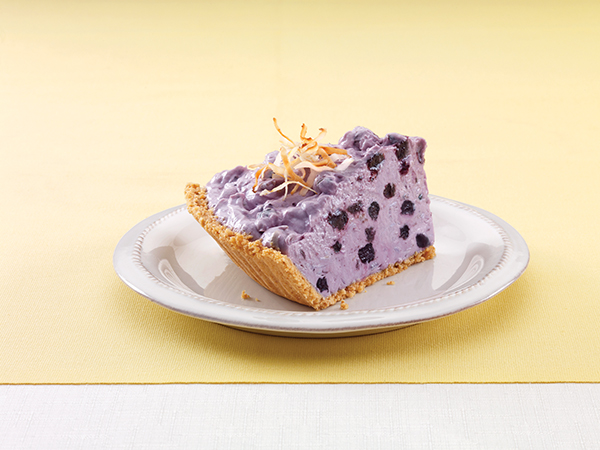 Fluffy Blueberry Cream Pie with Toasted Coconut
1          package (8 ounces) cream cheese, softened

1/3       cup sugar

1          tablespoon milk

2          cups frozen whipped topping, thawed

1          can (21 ounces) Lucky Leaf Premium or Organic Blueberry Fruit Filling or Topping

1/2       cup toasted coconut flakes, plus additional for topping, if desired

1          graham cracker crust (9 inches)
In large bowl, beat together cream cheese, sugar and milk until creamy, about 1-2 minutes. Add whipped topping, pie filling and coconut; carefully fold together until no streaks remain.

Spoon filling mixture into graham cracker crust. Sprinkle top with additional coconut flakes, if desired. Cover and chill 2 hours, or until firm.
SOURCE:
Lucky Leaf