By J.A. Jones, Staff Writer
ST. PETERSBURG –

Pinellas Technical College

was the scene of 15 graduates of the newly established 2020 CATCH Lite program presenting their entrepreneurial business plans and projects to a roomful of attendees as they competed for financial awards to help them further their business ventures.
The May 23rd event was based on the Emmy award-winning reality show Shark Tank® and offered the young entrepreneurs an opportunity to practice their public presentations as they outlined the financial details and strategies for business growth.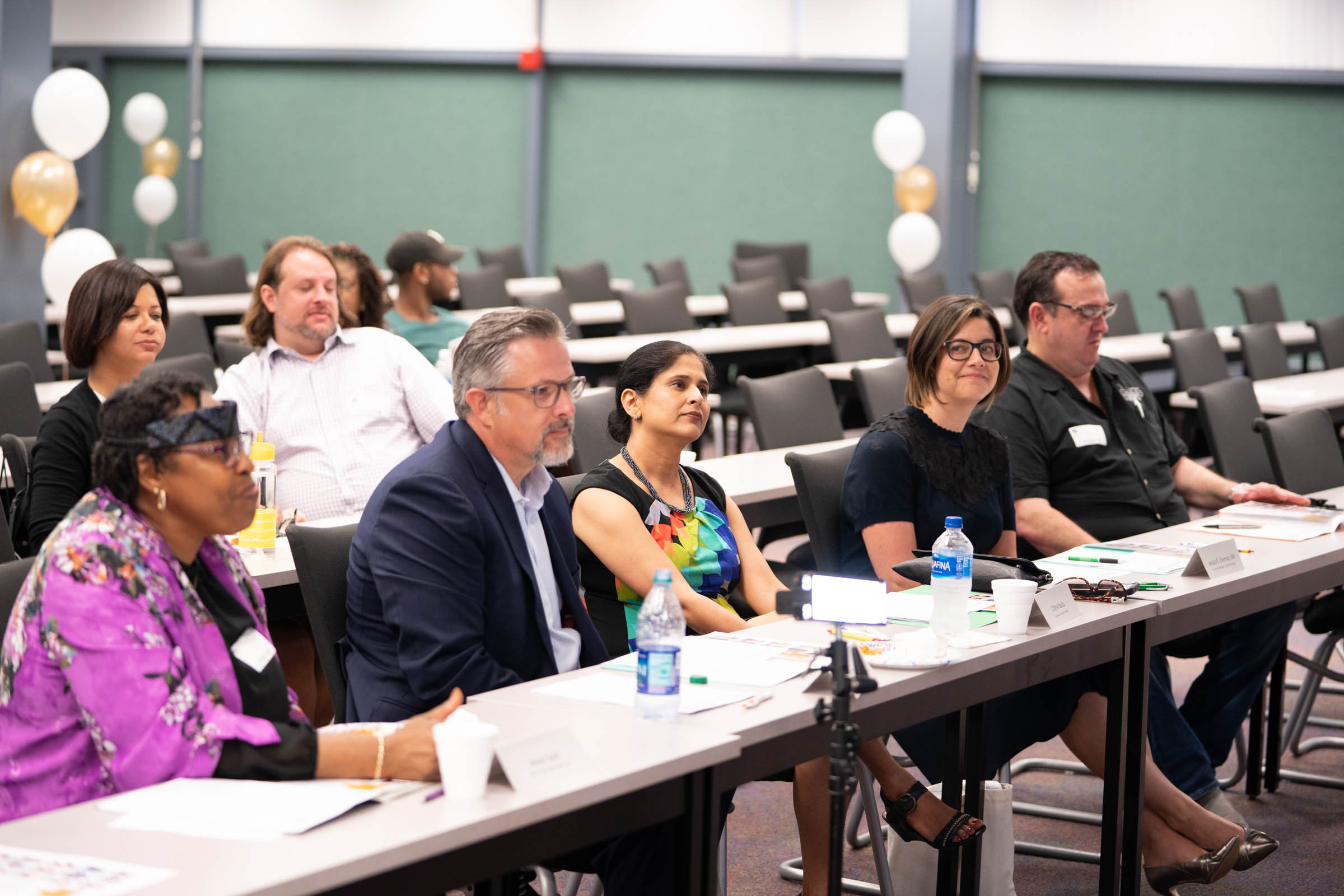 Each participant had three minutes to present slides, explain charts and pitch sample products before a panel of five judges, supportive family members, friends, mentors and members of the business community.
The future tycoons, ranging in age from 17 to 24, spent a rigorous nine weeks in the 2020 Catch Lite program during intensive business development and training sessions.
Showcasing projects, including educational services, makeup and skincare products, a children's entertainment business, social media management, mobile detailing and a cell phone repair business, the three minutes whizzed by.
Each entrepreneur raced the clock to offer the most comprehensive and financially sensible business plan and outlined future prospects before the three-minute stop sign was lifted.
Unisha Bullard, the 21-year-old educator behind Divide and Conquer Tutoring, LLC, said that being an older sibling pushed her to start her tutoring service.
"They have shown me the need for additional educational services," she expressed.
Twenty-year-old Jakara Fitzpatrick presented First Class Adventures, an afterschool transport service for parent and students. His idea stemmed from his mother being a single parent and working two jobs.
"She wasn't always able to balance our demanding schedules. Watching her struggles, First Class was born."
Marquis Matt, the 24-year-old mastermind behind Natural Endings Interment Solutions, acknowledged that his family's experience in the funeral business paved the way to his conception of an eco-friendly burial solutions company.
Rolando Sims, an 18-year-old entrepreneur with a mobile auto detailing business, also mentioned his family's influence. "I got started from working with my family at car washes and outside cleaning up the house."
Funded by Bon Secours Health Systems, 2020 CATCH Lite is one component of the 2020 Plan's vision to reduce poverty by 30 percent in south St. Petersburg by the year 2020.
"I am truly honored to be able to provide this to young entrepreneurs because this is really an inaugural moment for a lot of them in their businesses," noted Deborah Figgs-Sanders, co-chair of the 2020 Plan Taskforce.
She feels the program has helped the participants to blossom and the competition pushed them to prepare.
"There was that little extra stress to do it right, knowing that they were doing it in front of people…and people who might want to invest in their business," Figgs-Sanders said, adding that the whole exercise was transforming for them as well as informative for the community.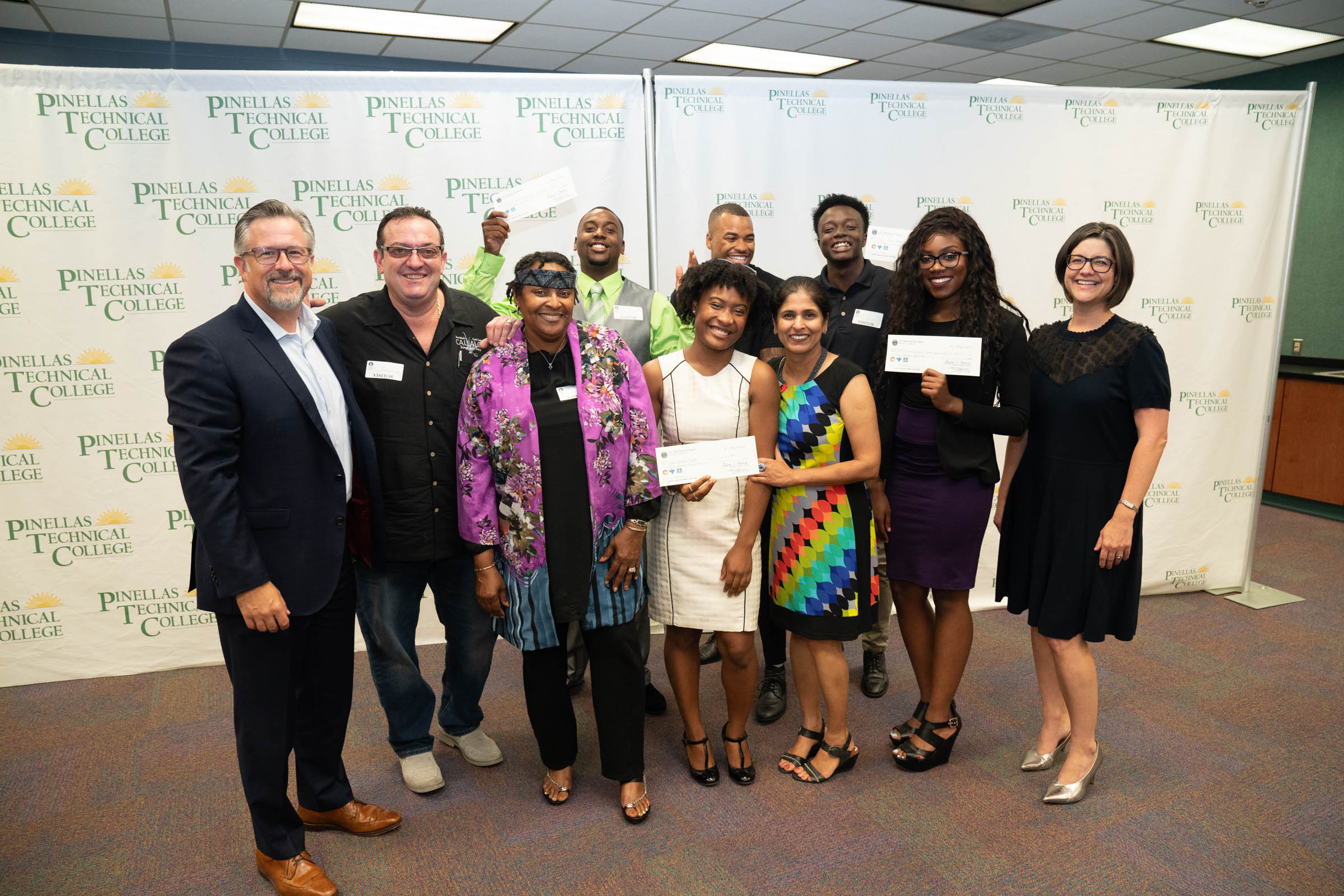 "Most of them were well prepared, and I really believe that many of these are going to end up being businesses that we're going to see. And I'm certainly looking forward to them potentially coming to us as clients."
Tahisia Scantling, an independent business consultant with the TBBBIC who led the three St. Petersburg

CATCH cohorts

, was excited about the opportunity this program affords young entrepreneurs.
"We hope that they will continue to expand and grow their businesses and eventually come back to the Tampa Bay Black Business Investment Corporation for funding."
While the competition was stiff, final awards were presented as follows:
1st Place – Unisha Bullard, Divide & Conquer Tutoring LLC ($750)

2nd Place – Keyaries Davis & Curtis Blakey, Legacy Social Media Management ($500)

3rd Place – Isha Joseph, Isha's Glitter & Giggles ($250)

Honorable Mention – Marquis Matt, Natural Endings Internment Solutions ($250)
Upon successful completion of the nine-week CATCH Lite training series, the SHARK TANK Lite competition, and the completion of a business action plan, each entrepreneur will be presented with a $2,000 stipend funded by Bon Secours Health Systems and the 2020 Fund.
We wish all the participants in this year's Catch Lite Program great success in the future, and we're looking out for big things from each of you!