ST. PETERSBURG -The Senior Women's Ministry #2 of St. Mark Missionary Baptist Church cordially invite you to our inaugural 500 Women in Red worship service as we "Set Sail for Serving." The main goal of this worship experience is to speak to the hearts of Christians to leave the shore and sail deeply into ministry.
Ruth Johnson, an anointed messenger of the Lord and member of New Jerusalem Missionary Baptist Church, will give the keynote message. Johnson is well known locally and statewide as a facilitator of workshops on spiritual growth.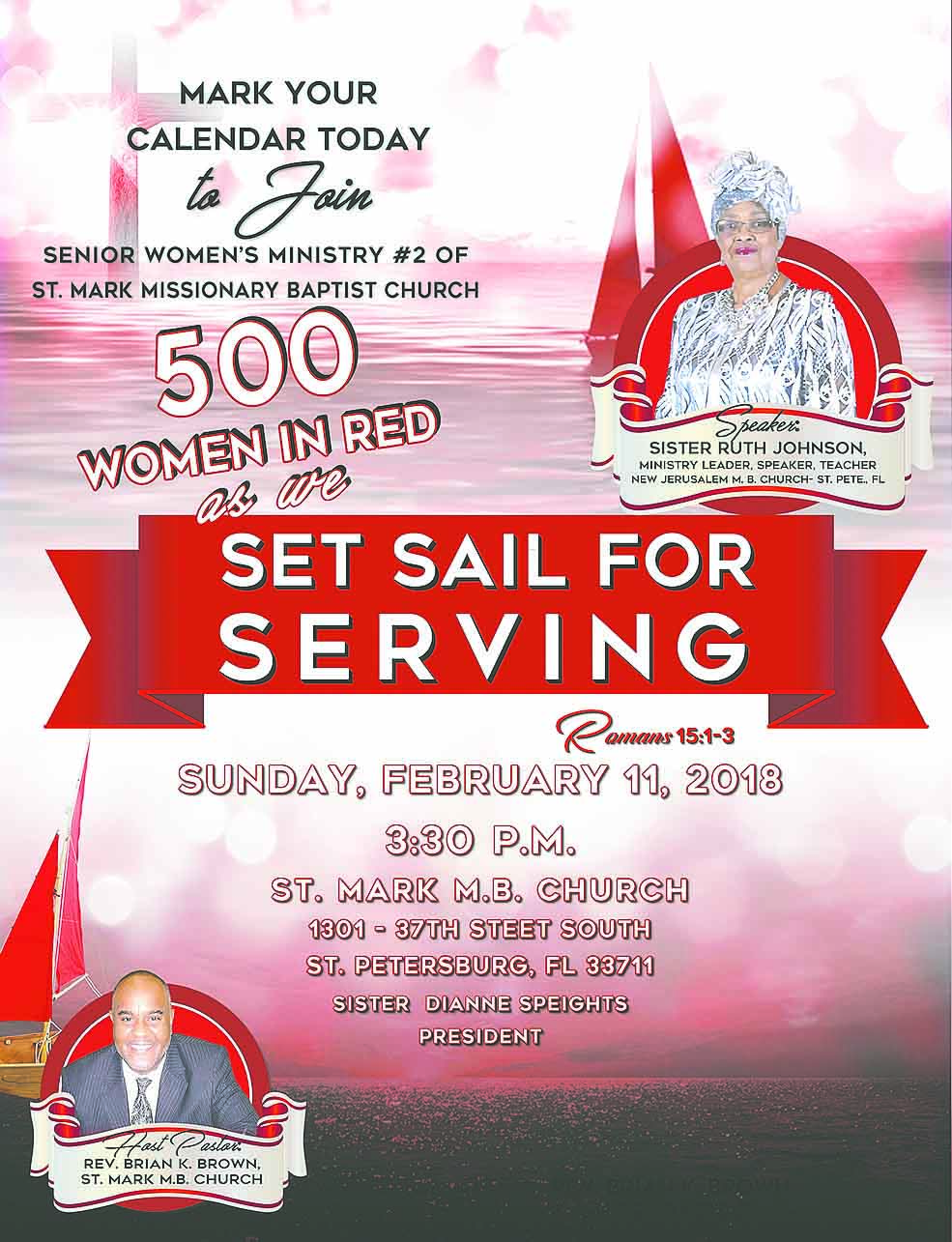 She also serves as president of the Deaconess Ministry for Union Foreign Association and Bible teacher for the Deaconess Ministry in the Progressive M & E State Convention and Congress of Christian Workers. Johnson finds much joy in teaching and speaking God's word.
Also joining us will be Cynthia Epps Lester of St. John Progressive M. B. Church in Tampa who will serve as Mistress of Ceremony. Lester is chair of the Field Missionary Council of the Progressive M & E State Convention of Florida.
Please join us on Sunday, Feb. 11 at 3:30 p.m. at St. Mark M. B. Church, 1301 37th St. S, where the Rev. Brian K. Brown tends his flock. For additional contact Dianne Speights at 727-403-0144 or by email at wowstmarkmb@gmail.com.