ST. PETERSBURG — Alpha Kappa Alpha Sorority, Incorporated, Zeta Upsilon Omega Chapter (ZUO) in partnership with the

Gulf Coast Chapter of the Alzheimer's Association

elevated Alzheimer's awareness through the sorority's Community Impact Day entitled "The Longest Day" on Thursday, June 21.
Alpha Kappa Alpha Sorority chapters around the world joined the Alzheimer's Association and participated in the day-long event. Held on the summer solstice, where the sun reaches its highest position in the sky and has the longest period of daylight, the ladies decided to take advantage of the extra sunlight and bring awareness to the disease.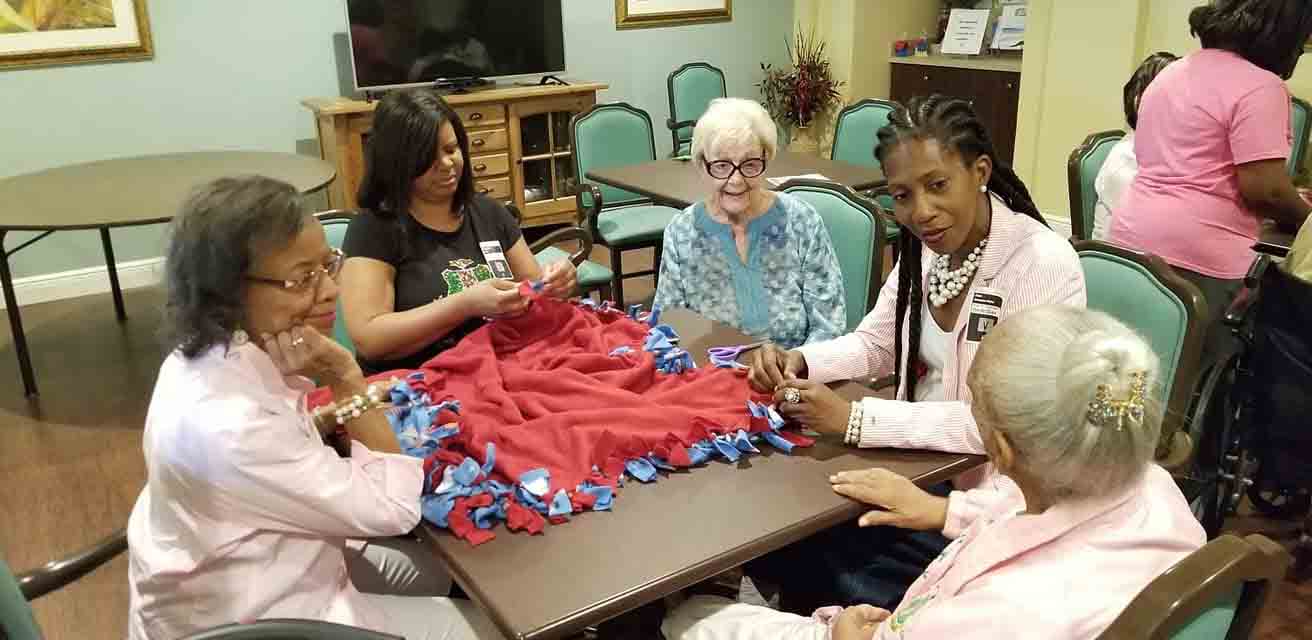 The duration of this sunrise-to-sunset event symbolizes the challenging journey of those living with Alzheimer's disease and their caregivers. The Longest Day Committee organized more than 18 hours of Alzheimer's awareness activities, which began with chapter members displaying facts on the condition for 12 hours on their respective social media pages. This effort served to provide the public with an understanding of Alzheimer's as a form of dementia.
The day started by putting the patients at the forefront of awareness in an effort to give back to members of the community residing in local nursing homes: Grand Villa, Pinellas Point Nursing Home and Angel Care ALF.
The ZUO Health Promotion Committee in collaboration with the Family Strengthening Committee devoted time to the patients by conversing and making mini blankets with the residence.  Throw blankets were also gifted to sorors residing in the facilities.
Additionally, Zeta Upsilon Omega spearheaded a Facebook Live "Lunch and Learn" video via the Zeta Upsilon Omega Chapter Facebook page. This innovative initiative in partnership with the Gulf Coast Chapter of the Alzheimer's Association embraced social media to share insight on Alzheimer's such as risk factors, symptoms, diagnosis, treatment, resources and the caregiver's perspective to the broader community.
About Alpha Kappa Alpha Sorority, Inc.
Alpha Kappa Alpha Sorority, Inc. is the oldest Greek-letter organization established in America by black women and was founded on January 15, 1908, at Howard University. Led by International President Dorothy Buckhanan Wilson, the organization connects thousands of college-trained women who give of themselves to support community service projects and scholarship programs.  For more information, visit zuochapter.org.