By Ann Sherman-White, M.Ed., Business Community Liaison and Student Government Association Advisor
Last month, the Pinellas County Job Corps Center (PCJCC) held the first-ever virtual Job Corps Student Government Association (SGA) installation of executive officers. Since March of 2020, the vast majority of PCJCC students have participated in distance learning due to COVID-19.
Although students were off-campus, student-centered activities still took place under the direction of the SGA. The SGA executive board continued to meet virtually and conduct campus business according to its constitution.
It became a challenge for some Job Corps Centers to organize and discuss SGA-related ideas with students off-campus, but the PCJCC SGA executive board never faltered. In fact, they came together virtually and voted to ensure all students on campus during the holiday break had gifts waiting for them on Christmas morning.
So when it was time to elect new SGA officers, as a result of those graduating from the program and those entering the workforce, the PCJCC team did not miss a beat. Students that were interested in joining the executive board submitted the necessary paperwork by email or fax.
All aspiring officers read the SGA constitution and became familiar with its content. On March 15, in front of their peers, each new member took the oath of office virtually as the audience watched from home.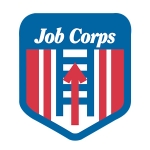 No event this important would be complete with an official welcome message. At the request of the SGA advisor, County Commissioner Rene Flowers delivered a powerful message to the incoming board. She challenged the emerging young leaders to make decisions that would impact the culture and climate of their campus while helping to inspire unity in the community.
What a true thrill it was having Commissioner Flowers take time out of her busy schedule to greet and inspire the students of the PCJCC! It was a perfect ending to the SGA executive officers' installation ceremony.