By Allen A. Buchanan, Staff Writer
ST. PETERSBURG – Marques A. Clark hosted his first book signing for the release of "Breaking Out" at The Studio@620 last Saturday, Nov 25.
His latest work evolved out of a traumatic experience that altered the trajectory of his life significantly.
"I just went across town for a little while when I got a call that our house caught on fire," said Clark.
The then 23-year-old Clark rushed home but all he could do was watch in paralyzing horror as his house burned down with his four-month-old son Marques Antron Lavon Clark, Jr. inside.
"For a whole year after my son passed, I had what you call a blackout," explained Clark, saying that he was in a total emotional collapse.
"I don't remember anything that happened in 2007. I would go to work, go home and lock myself in my room and I'd close the door and shut myself off from the world. I didn't want to talk, socialize or doing anything with anybody."
Clark had no outlet at the time until he picked up a pen and started journaling.
"I started getting some of my thoughts and deepest emotions out that I was going through," said Clark, who feels that this process helped usher in the healing process.
"So I wrote, I wrote and I wrote!"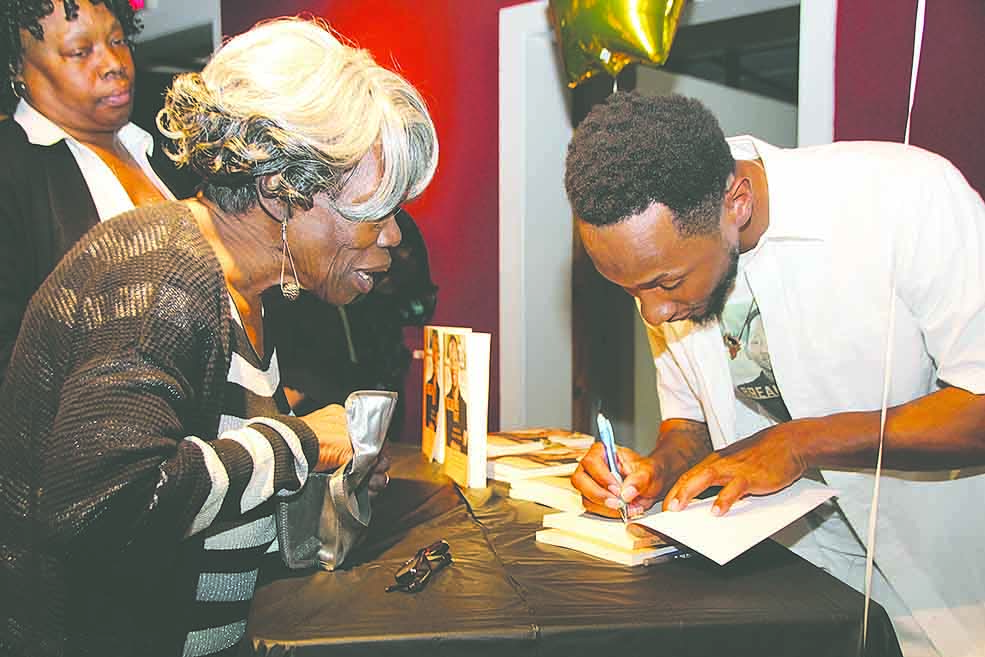 The more he wrote the more he analyzed his life as an at-risk African-American male who grew up in a female-dominated household with six sisters and a younger brother. In a household with no father figure and one baby brother, he said his older sister would rally the younger sisters against him to win over the mother if a conflict emerged.
He eventually turned to the streets for refuge and dropped out of high school. The ill-informed decision to sell drugs to survive introduced him to the penal system.
As Clark stood in front of his house as it burned down that tragic day, he made a vow to himself that he would turn his life around by mentoring other young men like himself. In doing so, he redefined his life's purpose. The pen became a tool to mold and shape his new destiny.
"I have to admit that my first book was a disaster," said Clark.
Nevertheless, the young author said that he found the courage to go back and rewrite the book and continue to redefine the purpose of his life.
"Your dream lies on the other side of fear," said Clark just before he began reading a poem he wrote entitled "The Dreamer."
The program concluded with a raffle drawing for door prizes and book signing as well as photos with the author.
For more information about purchasing the book, Clark can be reached via email at marquesinspires@gmail.com, or online MarquesInspires.wordpress.com or by phone at (727) 455-8348.