ST. PETERSBURG – The inaugural Empire Legacy "Real Talk" Symposium will be held April 7 from 10 – 12:30 p.m. at the Douglas L. Jamerson, Jr.  Midtown Center, 1300 22nd St. S. Doors open at 9 a.m. with light breakfast and networking.
The purpose of the event is to empower women and their families by exposing them to community resources and tools designed to help them thrive and succeed. Featured breakout sessions will include Personal Branding, Wealth Building through Homeownership and Overcoming Emotional Addiction.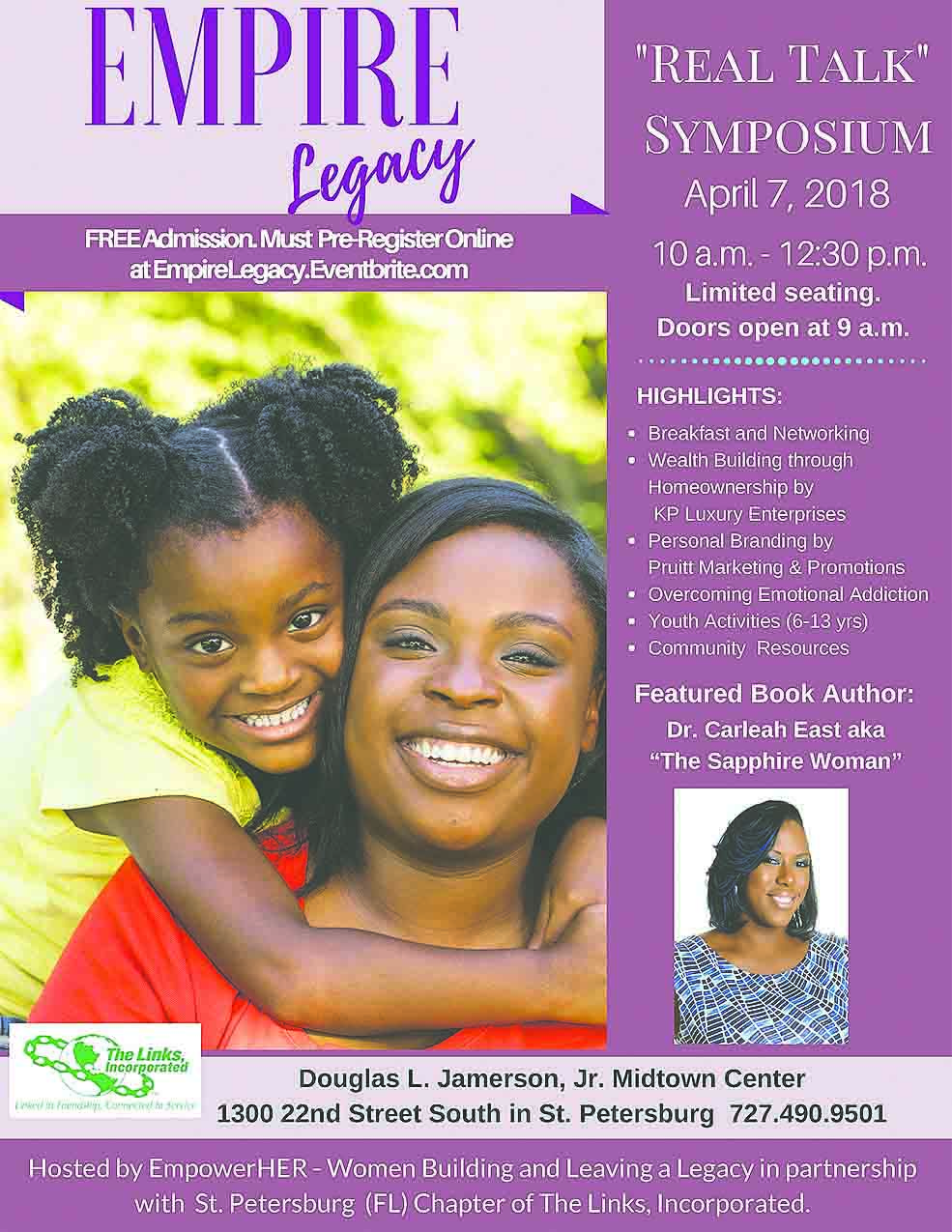 Youth participants (6 -13 years only) will also enjoy a cultural arts activity as well as a fun and interactive literacy program themed: The Power of Education, From Student to Legend.
During the program, guests will also have an opportunity to network with a variety of professionals representing a mix of business sectors as well as engage with a host of community resource partners.
Registration is free and open to the public. For more information, call 727-490-9501.
Event is hosted by EmpowerHER: Women Building and Leaving a Legacy in partnership with The St. Petersburg (FL) Chapter of The Links, Incorporated.
Community Partners include Action Jackson Foundation, Dundu Dole Uban African Ballet, Fifth Third Bank, Johnnie Ruth Clarke Community Health Centers, Neighborhood Home Solutions, Pinellas County Economic Development, Publix Pharmacy, St. Petersburg College Women on the Way (WOW) and College Reach Out Program (CROP).