BY DEXTER MCCREE, Feature Writer
TAMPA — L.A. in California is known for movie stars, bright lights and a posh way of life, but Tampa Bay's L.a. is responsible for shaping the lives of many young men.
Lashante "L.a." Keys is a husband, father, and mentor to many young adults in the community. He is the Southern Province Guide Right director for Kappa Alpha Psi Fraternity, Inc., and recently approximately 30,000 members descended on the Tampa Bay area for the 86th Grand Chapter Meeting, 2023 Konclave on the Bay.
The fraternity, founded in 1911, celebrated 112 years of existence. The brothers and the high school students who participated in the Guide Right program were excited to be in Tampa.
The mission of Guide Right, the national service program of Kappa Alpha Psi, Inc, is to provide guidance in assisting middle and high school students to choose meaningful careers consistent with the theme of achievement.
Keys led 30 boys from across the state on a day adventure in the Tampa Bay area to open their eyes to life's great possibilities.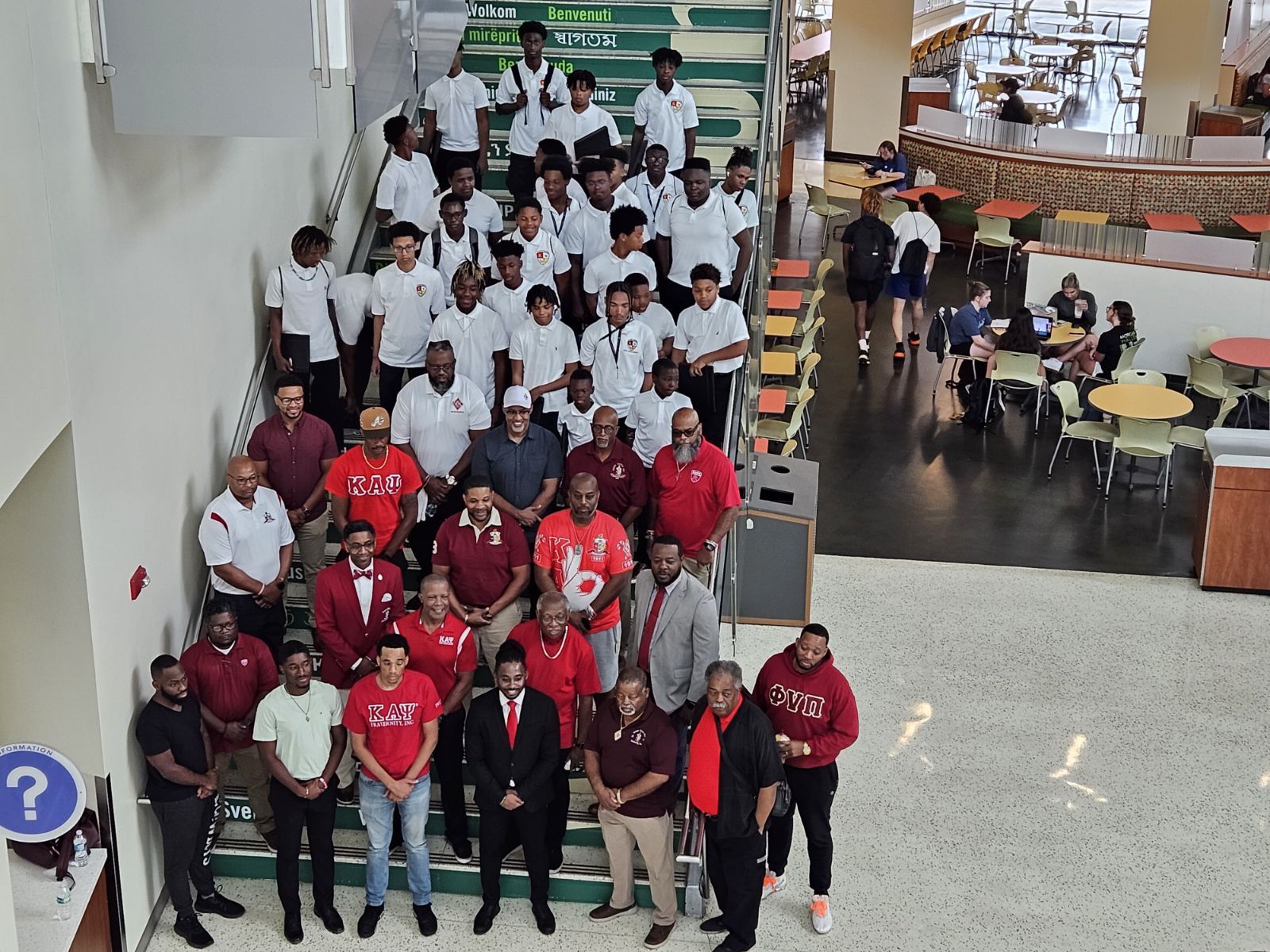 "We are called to bring exposure to these young men to allow them to see what's going on. It opens their eyes to different things out there," said Keys.
Keys and the other Kappa mentors took the students on a two-day adventure, starting with a tour of Tampa International Airport. The airport partnered with the National Black Coalition of Federal Aviation Employees (NBCFAE) to introduce opportunities for employment within aviation.
The next adventure was a college prep workshop by Higher Education & Learning Professional (HELP) Consulting with Dr. Edward L Tarlton. He challenged the group to think about the future and how to plan for it.
After an eventful morning, the young men were ready to eat. They were treated to Konan's BBQ, normally closed on Mondays. However, because of the bond within the fraternity, Michael Trigg, the owner, opened his doors to Keys and the Guide Right group.
"Man, this is some good barbeque," yelled out one of the students.
The first day ended with a closing circle with the young men reflecting on their day's experiences.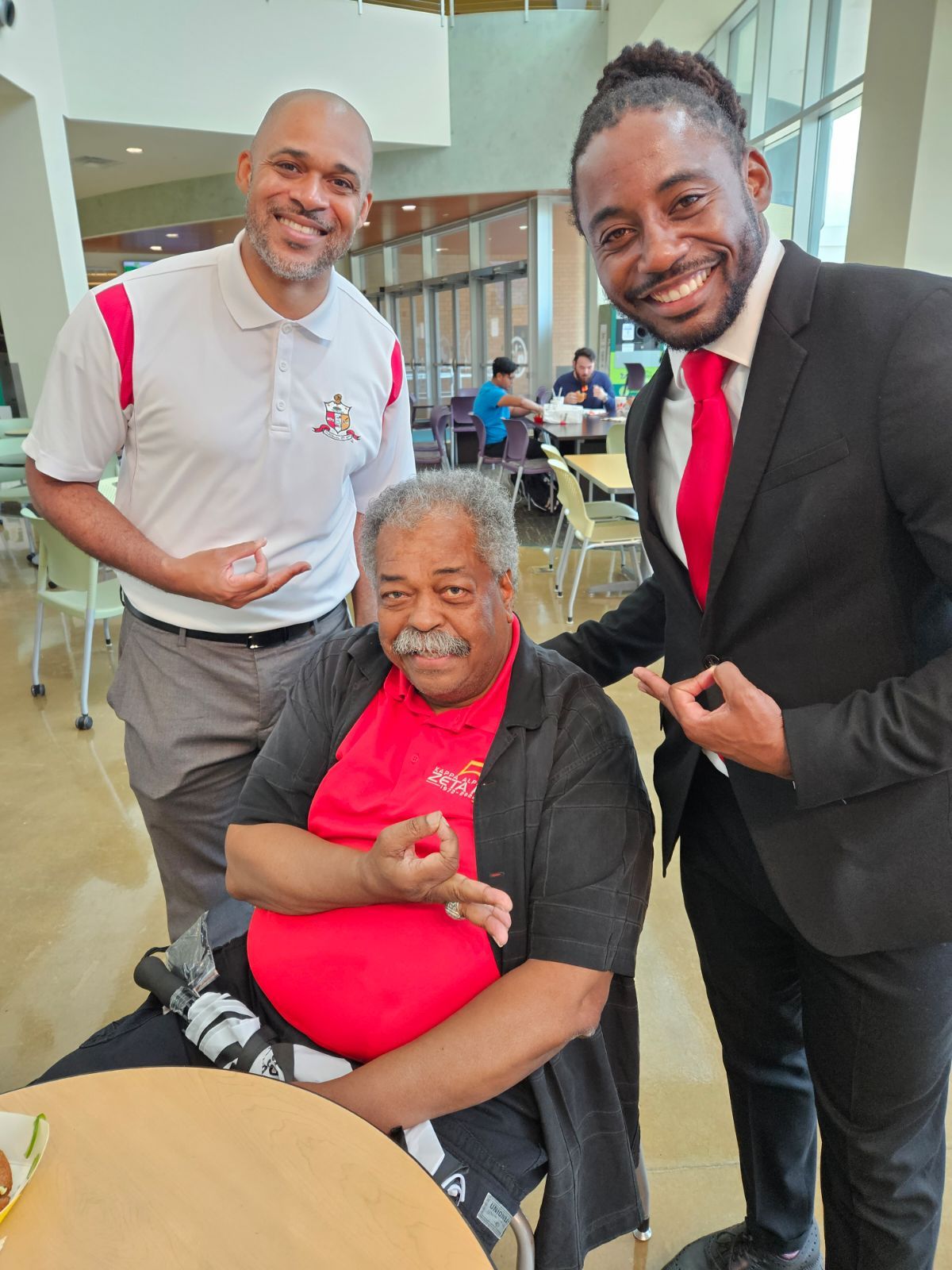 "Lashante Keys does a great job with our youth. He is innovative and his commitment is impeccable. He is genuine and consistent. I see even greater things for him," said Dr. Samuel Wright, retired student ombudsman at the University of South Florida and President & CEO of Dr. Samuel Wright Consulting.
The second day featured the Guide Right Mentor Luncheon. Each of the boys was paired one-on-one with a fraternity member, exercising the power of men pouring into boys.
Broward County Rep. Daryl Campbell, District 99, also a licensed clinical social worker, shared his story of how he was held back in the sixth grade and became frustrated with school because of a lack of direction.
"I graduated from school not knowing what I wanted to do. But I discovered that throughout my time in school, I was always doing something to help folks. I was a teacher's assistant doing work study for kids. I also did summer camps where I was mentoring kids. So that was my thing. I started to fall in love with helping people," said Campbell.
Campbell gave the students three things that will help them discover their passion: be exposed to different things, surround yourself with people who can help you and believe in yourself that you are going down the right path. The students left the session, heading to the computer lab to work on college preparation and their plan to become.
On July 20, Keys was recognized for producing leaders in the community, college students, armed service officers and just plain good citizens through the Guide Right/Kappa League program.