BY JONATHAN MYERS, Student Reporter
ST. PETERSBURG – Lakewood High School and University of Florida alumnus Louis Murphy, Jr.—who currently plays for San Francisco 49ers—kicked off his annual 1st Down 4 Life™ charity weekend last week. Starting with a youth empowerment summit and charity celebrity basketball game on Friday, and rounding out the weekend with the 11th annual football and cheerleading camp on Saturday, St. Pete youths were treated to two days of fun and encouragement.
Held at St. Petersburg College Allstate campus, the youth summit featured NBA player Marreese Speights from the Orlando Magic, Anjali "Queen B" McGuire from 95.7 The Beat and many more. Panelist gave advice and strategies on how to be successful, while Murphy, Jr. told the youth in attendance that playing sports is not everything. He stressed academics and setting obtainable goals.
Later that evening, the charity celebrity basketball game got off to a rousing start at Gibbs High School. Former and current professional athletes such as former Tampa Bay Buccaneer Vincent Jackson, Green Bay Packers rookie Marquez Valdes-Scantling and WNBA player Bernice Mosby took to the court.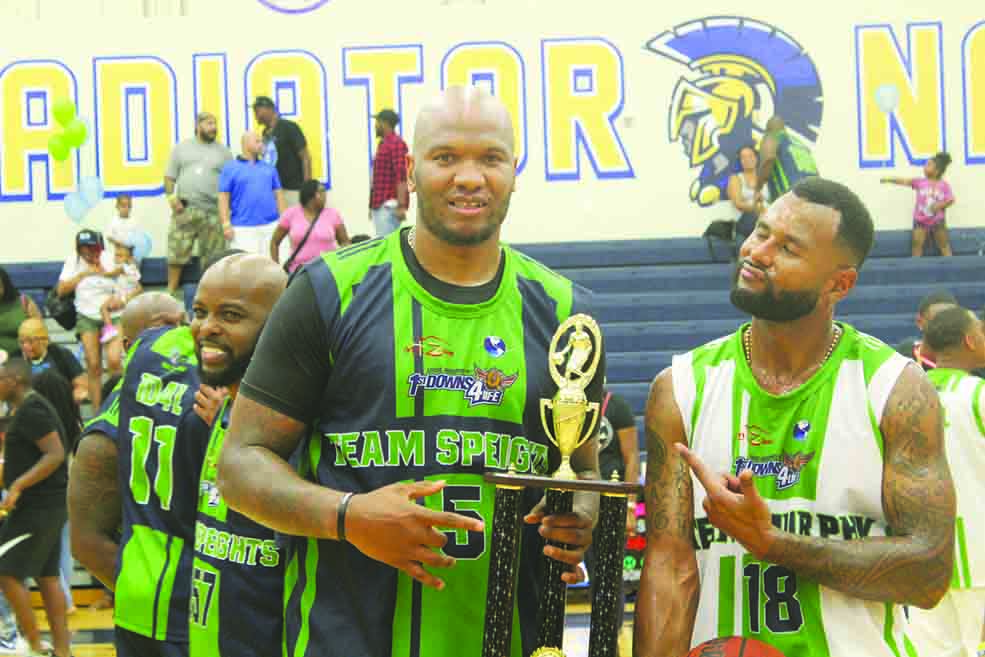 This very intense game went into quadruple overtime. The game-winning shot was made by Kapri Bibbs, running back for the Washington Redskins. The final score was 89-86.
Saturday morning's event is what every 8-18-year-old football and cheerleader hopeful have been looking forward to all year. The 2018 football and cheerleading camp featured professional cheerleaders, Chicago Bears wide receiver Josh Bellamy, Pittsburgh Steelers linebacker Keith Kelsey and a host of other NFL greats.
They took their time teaching the youth position drills and techniques to take with them and improve their game. At the end of the camp, players and coaches gave advice on the league, how education comes first and stressed staying focus in school.
"Your feet cannot take you where your mind has never been," finished Murphy Jr.
Proceeds from the charity game went to provide college scholarships, and for an educational safe haven for children that will help foster the arts.
About 1st Downs 4 Life™ 
While longing for someone who had "made it" to come back and give advice, Louis Murphy Jr., watched his mother, the late Filomena Murphy, consistently serve the community and generously show love to the youth. He vowed to God, his mother, who passed away of breast cancer, and himself that when he did make it, he would come back and lend a helping hand. 1st Downs 4 Life™ is all about making sure the next generation has some tangible example and valuable instruction to help them get to the next level in their lives.