By Allen A. Buchanan, Staff Writer
ST. PETERSBURG –  Hundreds of people came out to treat their palettes to a culinary delight at the 22nd annual Dine With Men Who Cook competition sponsored by the men of Bethel A.M.E. Church last Sunday, May 21.
Before 2 p.m., the main parking lot was packed with cars. By 2:05 p.m. most of the space in the spillover parking area directly across from the Thomas "Jet" Jackson Recreation Center was filled.
This much-anticipated event has become synonymous with an indoor community picnic with a wide variety of good eats for residents of all ages.
"I'm back again to make it two in a row," said the returning 2016 Outstanding Chef James Lawson.
The event featured celebrity chef Bryon C. Landers III, an up and coming standout from the Washington, DC, area. Anticipation was high when the judges began to tally up the results on the 32 competing chefs for the top three prizes.
This year's celebrity judge helping to tally the results was Bay News 9 anchor Erika Riggins. Joining Riggins as the special guest judge was none other than top cop Anthony Holloway and overseeing the event was Rev. Kenny Irby, pastor of Bethel A.M.E. Church.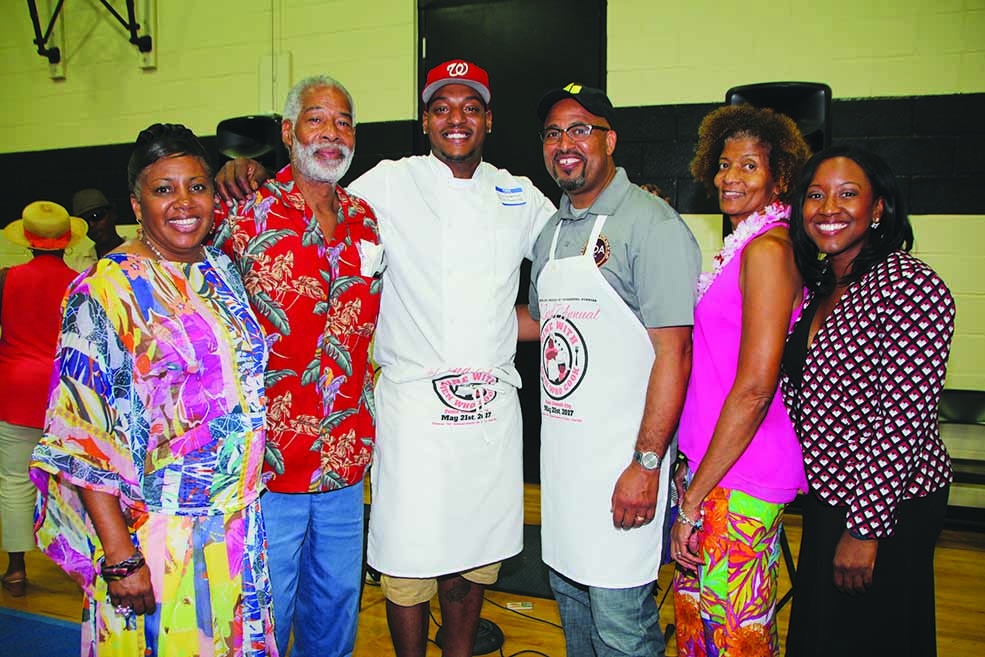 Three Tampa Bay area chefs would take away the top three prizes for their culinary excellence:
1st Place Winner: Shawn Bowman of Sarasota – Prize $150
2nd Place Winner: Milton Lily of St. Petersburg – Prize $100
3rd Place Winner: Nathaniel Williams, St. Petersburg – Prize $50.00
Also highlighted were six up and coming junior chefs: Jaylen Scott, Kaleif McCray, Toryon Golson, Jonathan Evans, Tory Golson Jr. and Zayvion Werts.
This yearly event offers a delightful and healthy competition between male cooks as they highlight their culinary abilities and contribute to community development. Part of the proceeds will help offset expenses for Bethel AME's Breakfast Feeding Ministry.
To reach Allen Buchanan, email abuchanan@theweeklychallenger.com