BY LASHANTE KEYS, Empath Health Community Partnership Specialist
ST. PETERSBURG — I'm excited to kick off this new year with a special community celebration. The late Rev. Dr. Martin Luther King, Jr. led with love, faith, unity, justice and service. We are proud to come together to serve in honor of his legacy at our second annual Gospel Health Brunch at Empath Health on Saturday, Jan. 12.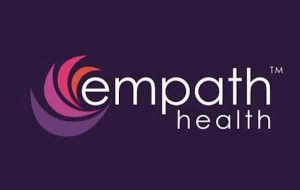 The community is invited to join this uplifting day of music and education about the beneficial programs that Empath Health offers to the community. This event is made possible thanks to grant funding from the Florida Legislature, St. Petersburg College and support from many volunteers.
Like last year, we plan to put on an interactive program. There will be five testimonies about hospice care, advance care planning, senior care, HIV support and volunteer services that will be interpreted through song, dance and performance.
We hope to show how Empath Health and Suncoast Hospice can be more than just end-of-life care; we can become a part of your life care with all the services we offer. Every participant last year walked away feeling truly inspired and uplifted, which has allowed us to dispel a lot of misconceptions about end-of-life care.
Even more volunteers are on board this year, including our returning host Maria Stroud, of Community Outreach Ministries, the St. Petersburg Chapter of The Links, Empath Health teen volunteers, Kappa League, The Rhosebuds and Rhoers along with a wonderful lineup of performers: New Philadelphia Praise and Worship Team, Sherri Hoover, Philip M. Williams and Moore's Chapel AME Church.
The beautiful thing about this event is that everyone is volunteering their time, which makes it even better. And it will help people have a better understanding and comfort with getting involved with our services. At the end of last year's event, we had 30 individuals sign up to become volunteers and others access services.
I am happy to partner again this year with Bridget Narvaez, RN, director of medical and education services for the Empath Partners in Care (EPIC) HIV program. She also looks forward to presenting this event and helping the community.
She shared, "Through our collaboration last year we were able to bring to the community an event that was filled with song, praise, celebration and education. It is that same feeling that we hope to grasp and take to another level this year."
Join us at the Gospel Health Brunch on Saturday, Jan. 12 at Empath Health Service Center, 3050 1st Ave. S, St. Petersburg. Doors open at 10:30 a.m. and the program starts at 11:00 a.m.
Please RSVP at EmpathHealth.org/GospelBrunch or call Dee Touhey at (727) 523-3427.