ST. PETERSBURG — Changing the Game for a New Generation, Inc., a non-profit corporation, will open CTG Academy in Midtown south St Pete next spring. In a community where gun violence, failing public schools, poverty, and homelessness is painfully prevalent, hope for the future is on the horizon with CTG Academy.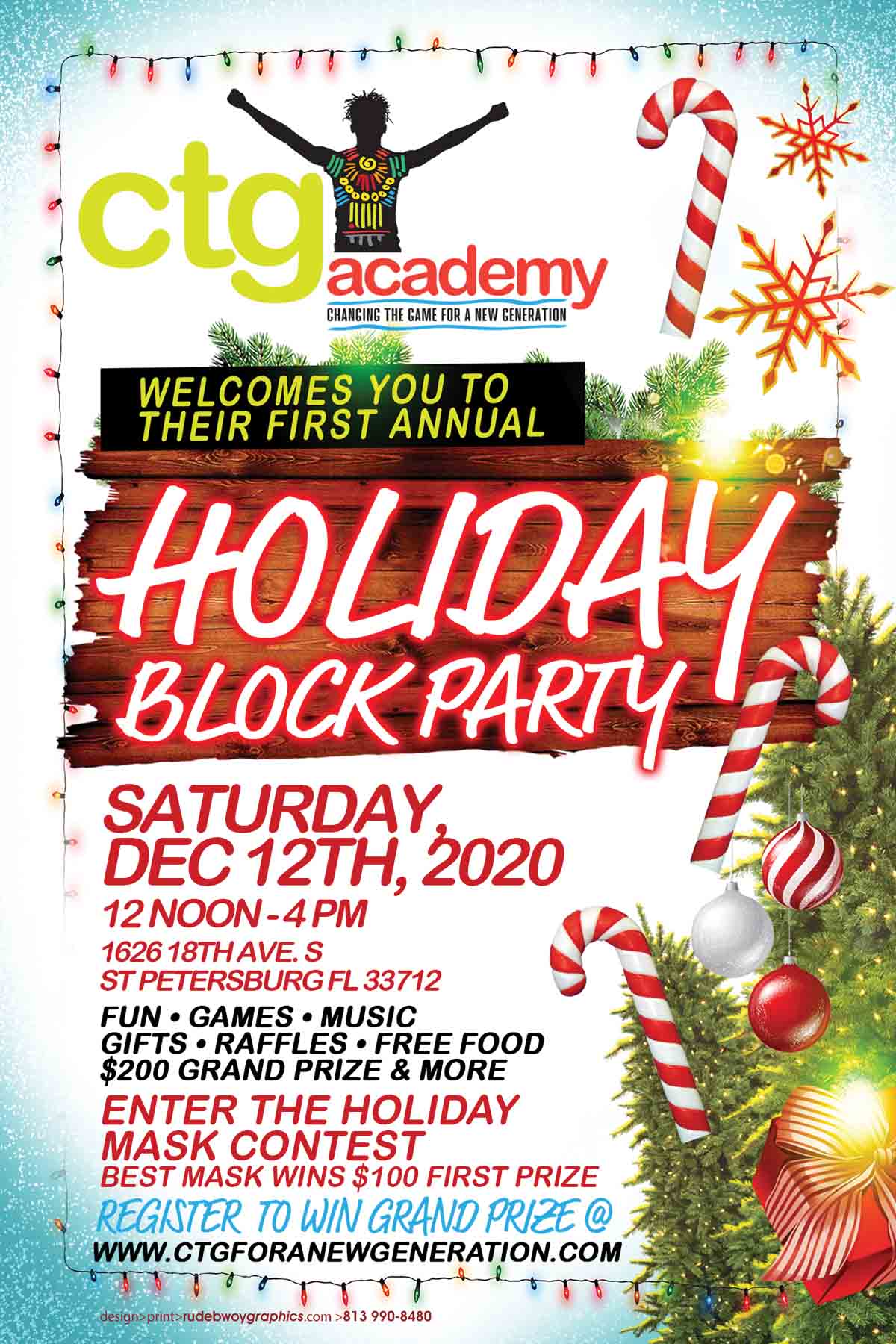 CTG Academy, an assisted virtual school, located at 1626 18th Ave. S in St. Petersburg, is powered by K12, a company that provides virtual curriculum to private and public schools internationally.
Starting a school in the midst of what is recognized as a "dual pandemic," systemic racism and coronavirus, has sparked innovation. CTG Academy will have small "stay safe" classrooms, designed to separate but not isolate students.
Smaller classrooms with only nine children allow for individual attention,  and two wrap-around programs in addition to the academic curriculum are designed to increase students' resilience and emotional IQ.  This innovative model for education combines 21st-century technology with old school teaching, a combination that is expected to help change the game for a new generation.
CTG for a New Generation, Inc. believes that children are our greatest agents for change. "Our children are not only our future but can profoundly affect our present," said Dr. Sydel LeGrande, local physician and director of CTG Academy.
"Until Martin Luther King, Jr.'s dream is realized and systemic racism is a thing of the past, we must do everything we can to teach our children how to transcend what is designed to hold them back. Armed with the knowledge of who they are, whose they are, and what they can become, our children will become the change that is needed. "
This Saturday, Dec. 12, from noon to 4 p.m., join CTG Academy for a holiday block party and join in on the fun, games, music, gifts, raffles, free food and more.
To help support this community endeavor, visit www.ctgforanewgeneration.com.