Family and friends said goodbye to Pastor Martin Rainey on April 23 at Word of Life Fellowship Church.
ST. PETERSBURG — Husband, father, spiritual leader, educator, Pastor Martin Rainey transitioned to his heavenly reward on April 9. Friends and family said goodbye on April 23 at Word of Life Fellowship Church, where Dr. Ellis R. Hodge is pastor.
Pastor Rainey was born Sept. 20, 1931, in Harlem, New York City, to James and Rosa Hickson Rainey. His mother passed away when he was just a toddler, and at an early age, he was prone to delinquent behavior. He learned to mug drunks in the subway station, shoplift whatever he could, and even recalls stealing money from his brother David as he worked in his tailor shop.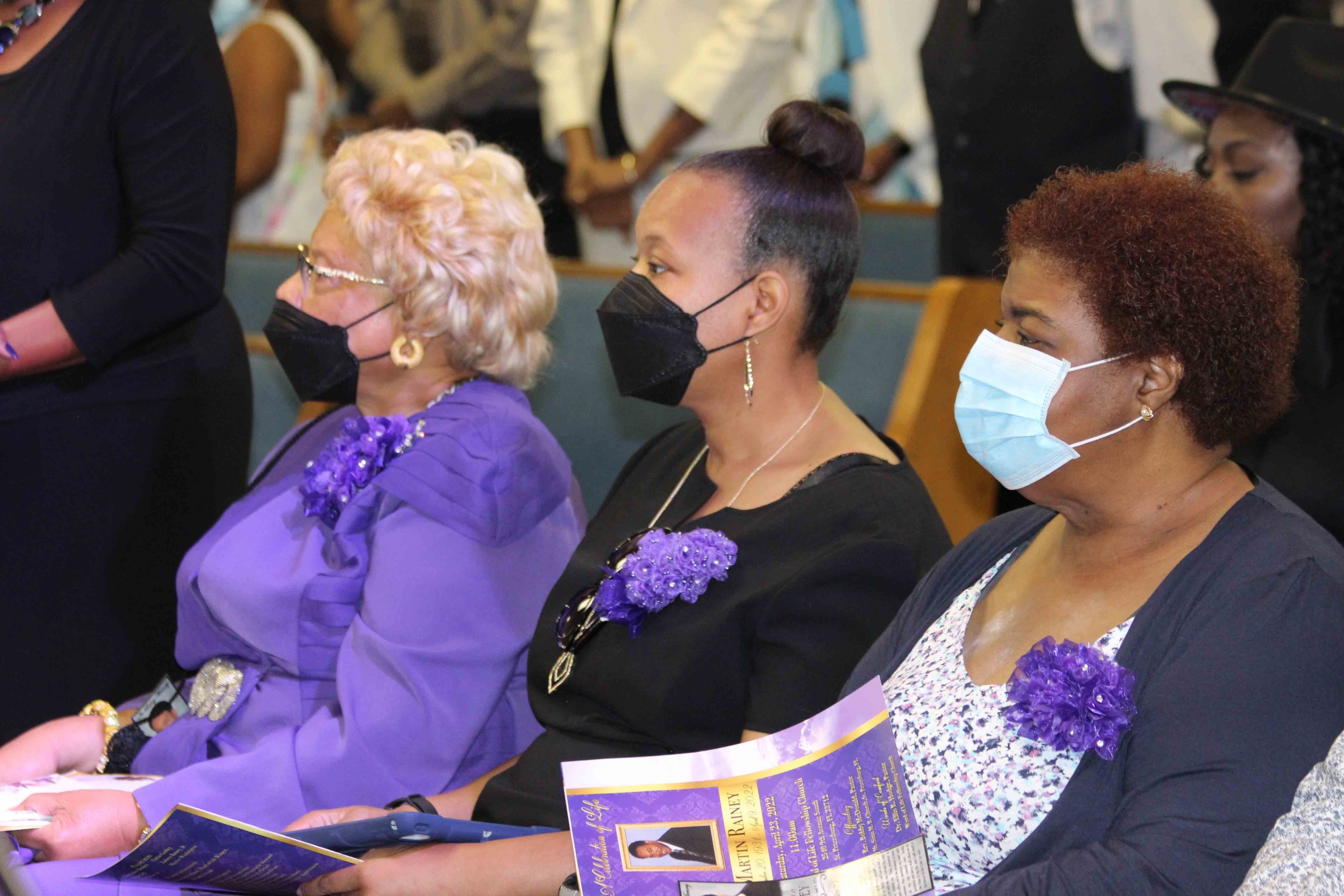 Eventually, he arrived in St. Petersburg, which he labeled a "hick town" and an "unpaved mud hole," to live with his dad and stepmom. But while attending Gibbs High School, he had a falling out with his father, started flunking his classes, and chose to quit school and join the U. S. Army.
Pastor Rainey earned the rank of Platoon Staff Sergeant in the 82nd Airborne Division. After completing a tour, he returned home, mended his relationship with his father, earned his GED, and headed to Bethune-Cookman College, now University.
After receiving a bachelor's degree in science education, he continued his studies at the University of South Florida, earning a teaching certification and a master's degree in elementary education.
Years later, Pastor Rainey earned a master's degree in theology from St. Petersburg Theological Seminary.
As an educator, Pastor Rainey served Pinellas County Schools as an elementary classroom teacher, a resource teacher, and a countywide science supervisor. He also served as an adjunct professor at St. Petersburg Junior College and the University of South Florida. Later, he became headmaster of Mt. Zion Christian Academy and a regional science consultant for Rand McNally Publishing Company for the State of Florida.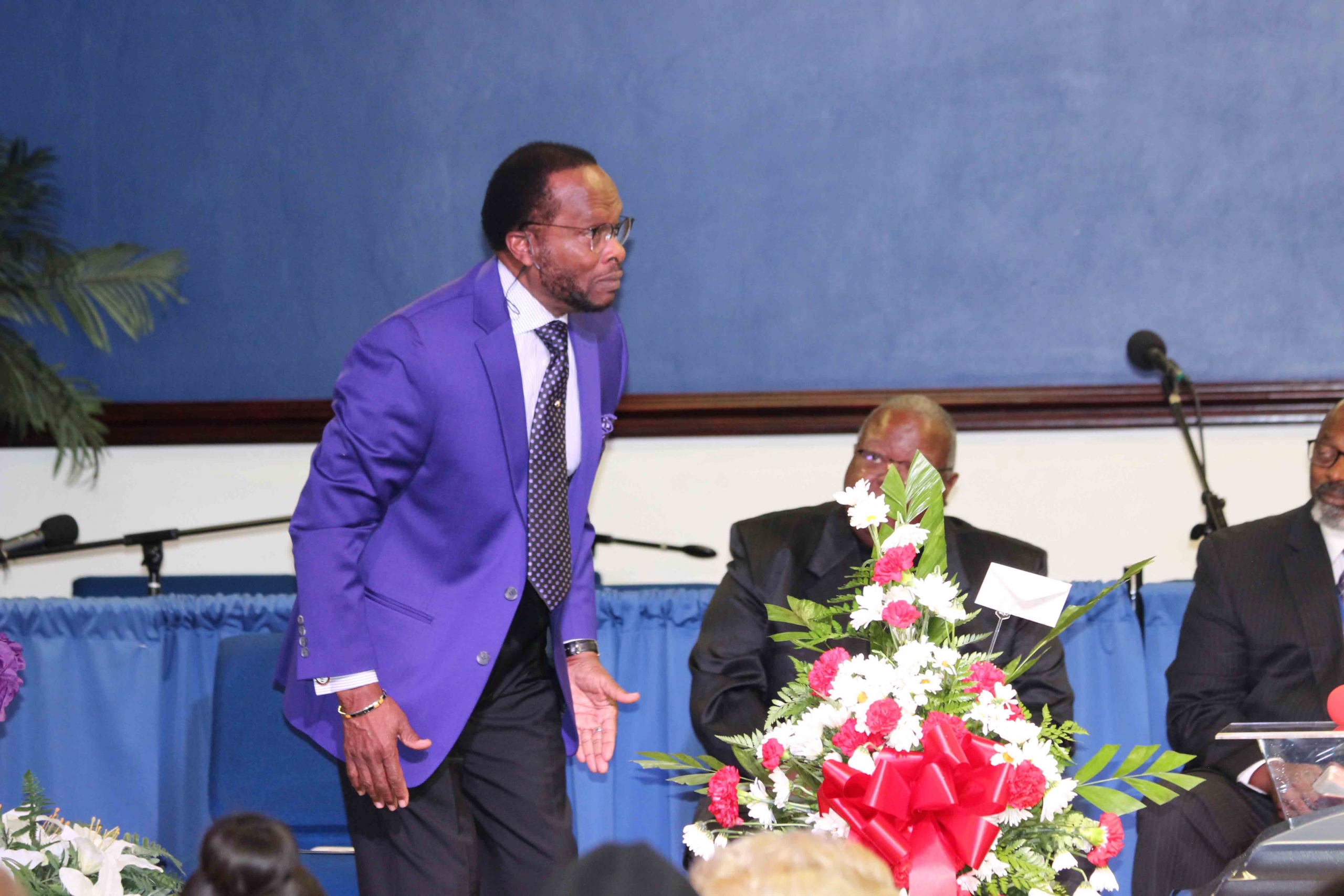 After hearing the call, Pastor Rainey became a minister, serving as an interim pastor of Faith Memorial Baptist Church, Leonard Street Church of God in Brooksville, and Beallsville Church of God in Plant City. He also served as president of the Florida State Association of Church of God Men's Organization and as minister of Christian Education at Trinity Presbyterian Church here in St. Pete.
Well-known and respected in the St. Petersburg community, he answered other callings over the years and has always risen to fulfill the Lord's wishes. He served as the president of the Florida State Sickle Cell Foundation, president of Pinellas County Voluntary Health Association, president of the Pinellas County Black Teacher's Association, president of Florida Association of Science Supervisors, and president of the Parent Support for Education Council, Inc.
He sat on numerous boards and committees, such as the St. Petersburg Department of Juvenile Justice and 2-11 Tampa Bay Cares. Pastor Rainey also volunteered countless hours for various organizations such as Britt Halfway House for Juveniles and was a life member of the NAACP.
"My involvement in the community, everything that folks have said, it's all because of Jesus Christ, my savior," Pastor Rainey said in 2014. "From the streets of Harlem in New York, the asphalt jungle, to the pulpit, I am so thankful that the Lord waited for me to accept Him."
At the age of 78, he decided he wanted to be a journalist. He had a weekly column in The Weekly Challenger called "Rainey's Bulletin," where he stressed parent, teacher, and community engagement.
"We've been working to get our parents engaged, the community to engage, in education and the success of our children," Pastor Rainey said in 2014 about his work as president of the Parent Support for Education Council. "So, the streets of south St. Pete are apparently my church for right now."
Pastor Rainey was a member of Mt. Sinai Missionary Baptist Church, where the Rev. Bobby McDonald tends his flock. Left to cherish his memory is his dedicated, faithful wife of 43 years, Joanne Rainey; two daughters: Brenda Rainey of Tampa and Jayda Rainey of St. Petersburg. His son Fred Dixon, Jr. (Andrea) of Clearwater; three grandchildren: Phillip Mitchell, Christopher Joseph, both of Tampa, and Garius Goshay (Shar) of Largo. Also, six great-grandchildren, a host of nieces, nephews, and other relatives and friends.