BY DEXTER MCCREE, Feature Writer
ST. PETERSBURG — In light of Dr. Martin Luther King, Jr.'s quest for peace and harmony, the foundation of his spiritually charged and inspiring messages was his thirst for education. It is chronicled that the Drum Major of Justice was an avid reader and knowledgeable of a wide range of topics. His faith and studiousness positioned him to be one of the most educated men of his time.
Legacy-56, a 501(c) (3) organization whose mission is to remember, reclaim and restore the importance of cultural and spiritual awareness in African-American communities, sponsored a reading workshop as part of their MLK Day of Service project last Saturday.
More than 70 people filled the community room at the James Weldon Johnson Community Library to participate in the "Read to Remember, Remember to Read" project.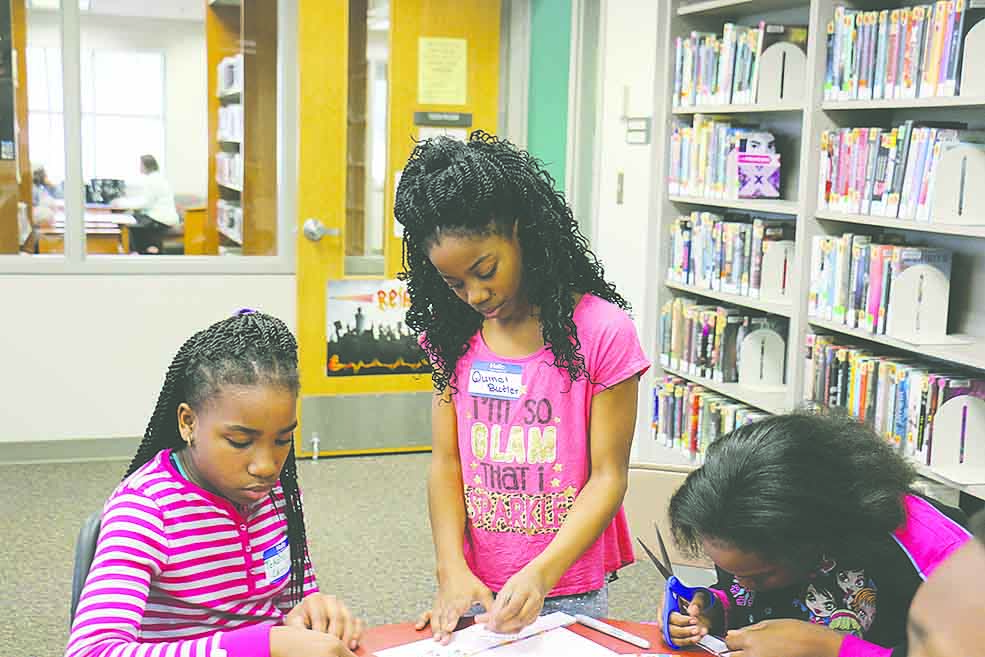 Legacy-56, Inc. is a group of thought-leaders and former classmates born in 1956, advocating cultural and social change to impact systemic and structural issues affecting the socialization, education and economic well-being of African-American communities.
In the spirit of Sankofa, meaning to reach back and fetch it, Legacy-56 partners supports and builds upon existing and developing efforts to actualize the full potential, power and purpose of African-American communities and its most precious resources.
"Dr. King understood the importance of remembering great lessons from the past to living peaceably in the present," said Dr. Katurah Jenkins-Hall, president of Legacy-56. "Reading allows us to travel beyond the boundaries of stereotypes, biases and prejudices."
More than 30 adults and volunteers learned the importance and art of reading to and with children about Dr. King and other positive voices in African and African-American history.  Approximately 40 children engaged in crafts, reading and other activities to solidify the importance of "reading to remember." The group distributed bags filled with selected books for adult participants and children to take home to help them remember to read.
"I'm reading to my children at home," said one parent, showing her appreciation for the parent workshop, conducted by board members Aisheeda Benjamin and JerJuan Green. "My children get lost with what is being read or lose interest altogether. The suggestions provided by the instructors during the Read to Remember project were so helpful and provided new insights on the importance of cultural literacy and how such reading will make a positive difference in my child."
The enthusiasm continued Monday, Jan. 15 at Tropicana Field as parents and children stopped by the Legacy-56 table to inquire about books for themselves and their children. Altogether, over 400 books and 100 bags were given out to encourage cultural literacy. Legacy-56 also plans to promote a book a month on social media.
The project was a collaborative effort of the Legacy-56 subcommittee, led by Sarah Ward, Regina Rosier Brown and Aisheeda Benjamin.  Aiding in the success of the event were other board members, community volunteers and community partners such as Mt. Moriah Missionary Baptist Church, Midtown Academy, Virginia L. Leonard, Community Education Center and the James Weldon Johnson Library who received a special collection of cultural history books for future access.
For more information, contact Dr. Katurah Jenkins-Hall at (813) 220-3148.