(Family Features) A busy day doesn't have to come between you and your favorite people at mealtime. With a little creativity and a simple ingredient like olive oil, you can set the table with flavorful meals and surround yourself with the company of friends and family, enjoying the experience together.
There's no need to get complicated when you have quality ingredients like olive oil to add some extra zest. You can have flavor at the ready with Olive Oil Ice Cubes, for example. Add fresh herbs from your garden to an ice cube tray then fill with smooth, light and flavorful olive oil and freeze. Whenever you need to get the flavor sizzling, simply toss a cube into the pan.
Create a nearly effortless dressing with olive oil for a recipe like Arugula Salad with Goat Cheese, Berries and Pecans. White fish fillets like cod also pair well with an olive oil-based pesto, which can help ensure you're prepared for any stressful day that dares to challenge your time around the table, allowing you to enjoy life's pure moments. Olive oil even adds flavor to sweet and succulent desserts, such as Chocolate-Pumpkin Cake.
When the minutes start to slip away, capture them back with recipes that use olive oil to create meals you can feel good about while savoring the company of those around you.
Make every moment count and find more simple, enjoyable recipes at Bertolli.com.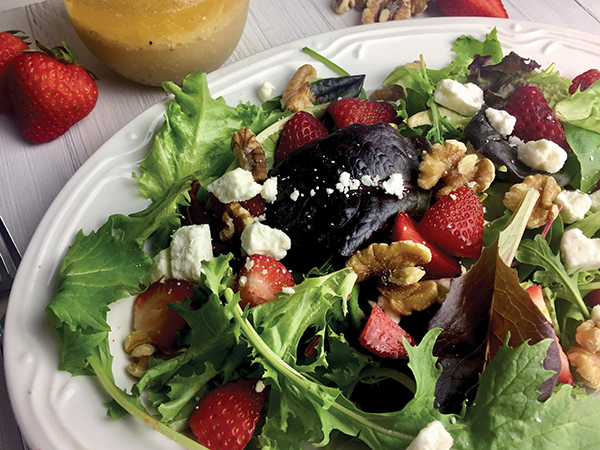 Arugula Salad with Goat Cheese, Berries and Pecans
Prep time: 15 minutes
Servings: 1-2
7 cups arugula

2 ounces goat cheese

1/2 cup pecans, toasted

1 cup mixed berries (such as blackberries or strawberries)
Dressing:
2 tablespoons freshly squeezed lemon juice

1 tablespoon finely minced shallots

1 tablespoon honey

1/4 teaspoon kosher salt

1/4 cup Bertolli Extra Virgin Olive Oil
In bowl, toss arugula, goat cheese, pecans and mixed berries.

To make dressing: In bowl, mix lemon juice, shallots, honey, salt and olive oil.

Add dressing to salad for serving.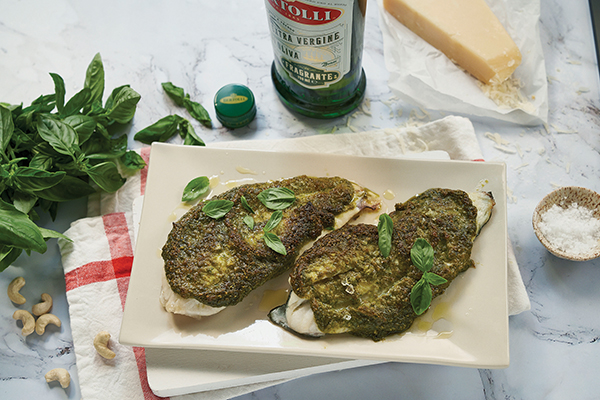 White Fish Fillets with Pesto
Total time: 15 minutes
Servings: 2
Fish:
2 cod fillets (about 7 ounces each)

salt, to taste

Bertolli Extra Virgin Olive Oil, to taste
Red Pesto:
1 bunch basil

2 tablespoons cashews

1 1/16 tablespoons Parmesan cheese

Bertolli Extra Virgin Olive Oil

water
To prepare fish: Rub both sides of fillets with salt and olive oil while heating saucepan.

Sear fillets meat-side first followed by skin-side.

Heat oven to 350° F.

To make Red Pesto: Puree basil, cashews, Parmesan cheese and olive oil while adding small amount of water.

Add additional olive oil as necessary, ensuring sauce is thick enough to cover fish.

Place fish in oven tray, cover with Red Pesto and bake 5 minutes.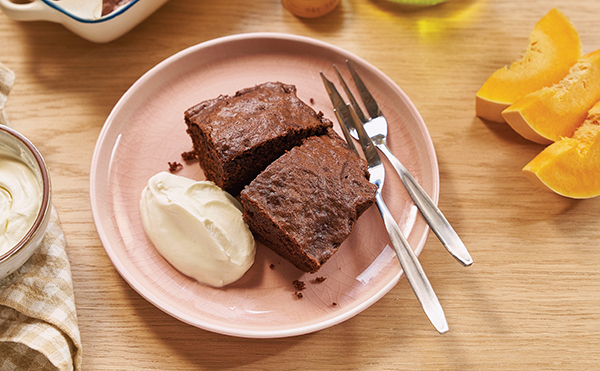 Chocolate-Pumpkin Cake
Total time: 20 minutes
2 eggs

8 1/3 tablespoons sugar

8 1/3 tablespoons Bertolli Extra Virgin Olive Oil

8 1/3 tablespoons flour

1 teaspoon cocoa powder

1/2 teaspoon salt

10 1/3 tablespoons pumpkin

1/4 teaspoon baking powder
Heat oven to 350° F.

Mix eggs with sugar thoroughly and beat until bubbles form. Slowly add in olive oil while continuing to stir mixture.

Add flour, cocoa powder, salt, pumpkin and baking powder; using whisk, mix well.

Pour into cake mold lined with baking paper and bake 15 minutes.

Let cool and remove cake from mold.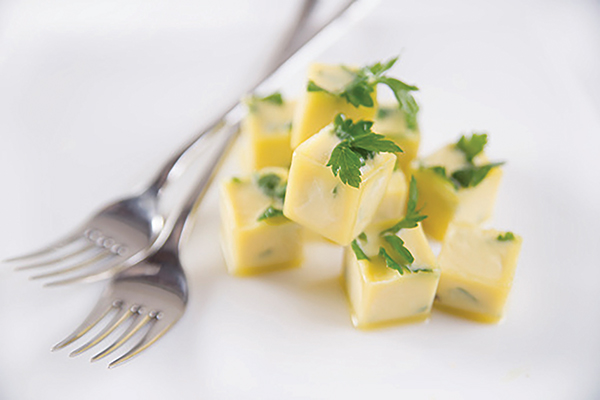 Olive Oil Cubes
Assorted herbs

ice cube trays

Bertolli Extra Virgin Olive Oil
Break up herbs by hand. Add herbs to trays. Fill trays with olive oil and gently set in freezer; allow to solidify.

When cooking, use cubes for added flavor.
Photo courtesy of Getty Images (Arugula Salad with Goat Cheese, Berries and Pecans, Olive Oil Cubes)
SOURCE:
Bertolli