Front Row: David Witherspoon, Derrick Ingram, Mark Jordon, Mike Vaughn
Back Row: George Hill, Michael Simmons Sr., Tommy Simpson, Christopher Irvin, Courtney Thomas, Ernest Sutton, Charles Hammond, Clifford Pickett
By Allen A. Buchanan, Staff Writer
ST. PETERSBURG – Twelve Masons stood tall, proud and spiritually driven to represent the ideas of the two men they exemplify:  St. John the Baptist and St. John the Evangelist.
Held this year at Bethel Community Baptist Church, every June 24 Freemasons around the world celebrate St. John's Day. In December, however, it's St. John the Evangelist's turn.
St. John the Baptist and St. John the Evangelist are two eminent patrons of Freemasonry, and both represent the qualities of character that all good Freemasons aspire to.
St. John the Baptist was a man of character and integrity. The Freemans regard him for his purity, zeal and simplicity of manners. St. John the Evangelist is considered equal to the Baptist in his zeal for the same qualities, and because of his abilities as a speaker and writer he was enabled to spread the teachings of St. John the Baptist to a far broader audience.
"There is nothing in our history to explain as to how and why they are chosen as our patron saints," said Bro. Derrick Engram. "But they were the perfect choice because of the manner in which they lived and worked."
Brother Chris Ervin opened the service with a Call to Worship and responsive reading, and Brother Tommy Simpson welcomed visitors.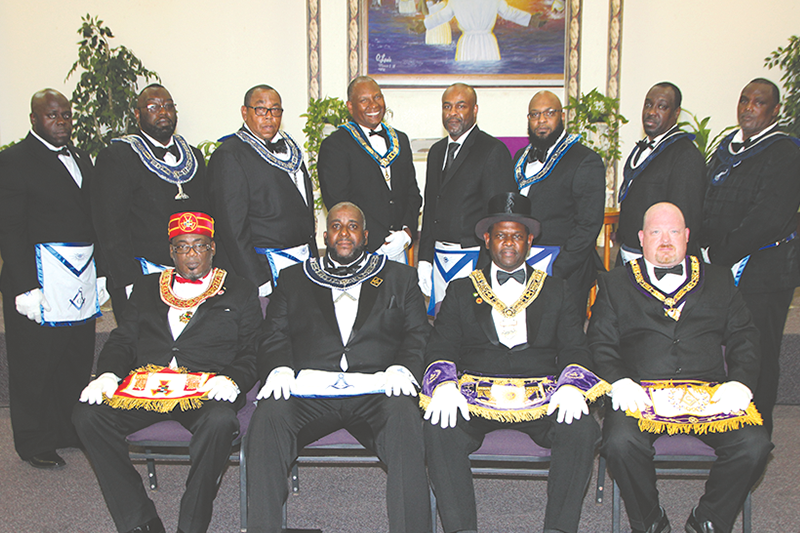 Brother David Witherspoon shared the essentials on what is Freemasonry.
"Freemasonry is the largest and oldest secular fraternities in the world," said Witherspoon.
What he said next could be the solution to a lot of international as well as local problems if taken seriously and with an open mind.
"Freemasonry crosses all religious boundaries to bring together individuals of all countries, with opinions of peace and harmony to work towards the betterment of all mankind."
Rev. Manuel Sykes delivered the message "We Ain't Never Scared" from Psalms 11 that starts off with a bird successfully fleeing the arrows of its enemy. His message was to put one's trust in the Lord no matter what the circumstances appear to be and the righteous will prevail.
One of the spiritually charged highlights of the event was Shawn Brown's solo rendition of "It Is Me Oh Lord, Standing In The Need of Prayer."
Freemasons from throughout the Tampa Bay area were represented. After the service, they enjoyed refreshments and the feeling of brotherhood and service.