ST. PETERSBURG – "Real Housewives of Atlanta" star Marlo Hampton is no stranger to giving back to the community, and she's excited to return home to St. Peter this Thanksgiving season to help families in need with hot Thanksgiving meals.
"Coming from humble beginnings, I hold my hometown and serving the community near to my heart," said the hometown girl turned television personality. "I look forward to bringing the community together for an afternoon of fellowship, food, and fun!"
Partnering with The Saturday Morning Shoppe, the largest minority-owned business marketplace in south St. Pete, founder Renee Edwards gladly accepted the opportunity to provide another essential service to the community, especially during the holidays.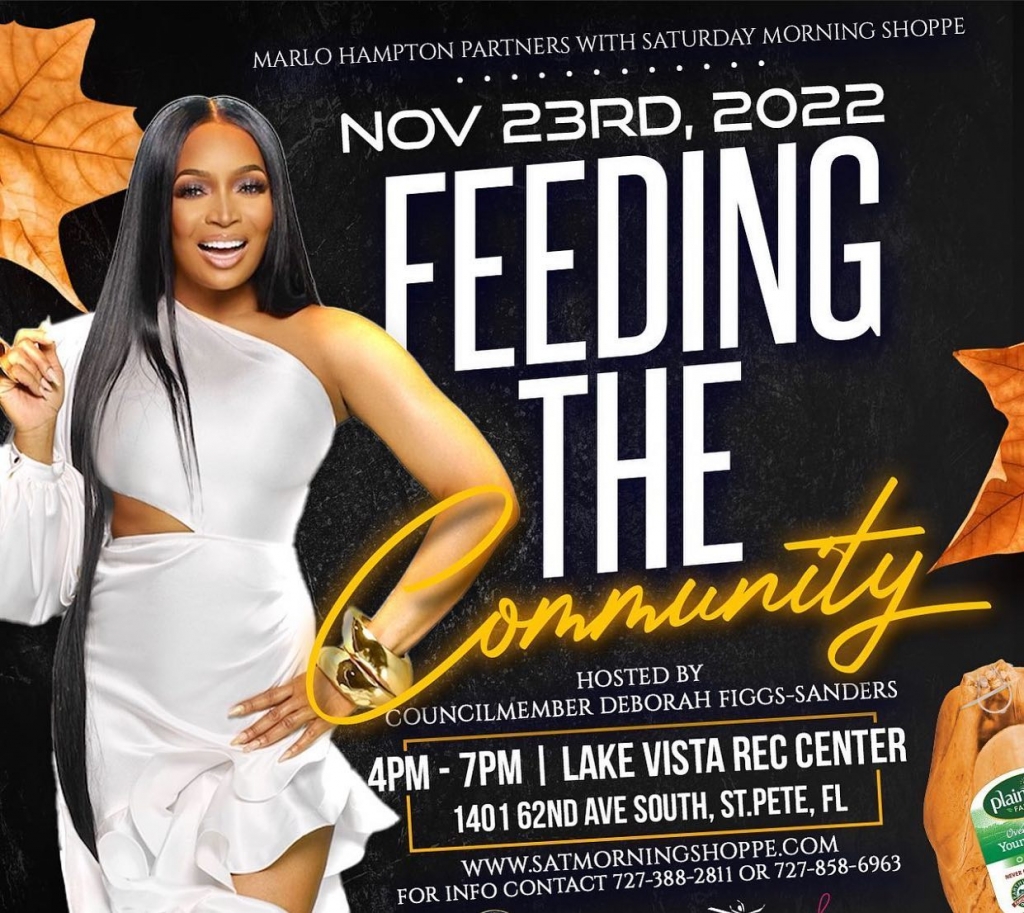 Along with the Simply Giving organization, the humanitarian-driven initiative started by Hampton in 2011, St. Petersburg City Councilmember Deborah Figgs-Sanders also appreciated the opportunity to host the Thanksgiving Dinner Giveaway at Lake Vista Recreation Center, which is located within her district.
"Giving back to the community shows that you value your community. I am grateful and very appreciative for Ms. Hampton for sharing her blessings here at home. A place that she, too, still proudly calls home," stated Figgs-Sanders. "The Thanksgiving holiday can be tough for many families. So, imagine the joy of sharing a meal provided by someone who also came from humble beginnings right here in St. Petersburg and has not forgotten its impact on her life."
Mayor Ken Welch will also be present to welcome Hampton home.
The event will be held Wednesday, Nov. 23, from 4-7 p.m., in the Lake Vista Recreation Center multi-purpose room. Attendees will enjoy the full Thanksgiving fixings, face painting for the children and a photo opportunity with the fashion maven.
Although this is the first giveaway here at home, Hampton is looking forward to hosting many more community events in St. Pete soon.
All are welcome! For additional information, please contact 727-420-2819 or visit www.satmorningshoppe.com.