BY RAVEN JOY SHONEL, Staff Writer
ST. PETERSBURG – This Sunday, April 29 will be the scene of the

St. Petersburg Alumnae Chapter of Delta Sigma Theta Sorority, Incorporated

Beautillion Militaire Scholarship Gala. The beta class will be formally presented to society and the community at the historic St. Petersburg Coliseum beginning at 5 p.m.
The Beautillion Militaire Experience provides a structured atmosphere for young men in their junior and senior years of high school to develop socially, culturally and intellectually through various activities and unique workshops.
The Beautillion curriculum fosters leadership development and character education designed for a diverse group of students from varying economic backgrounds.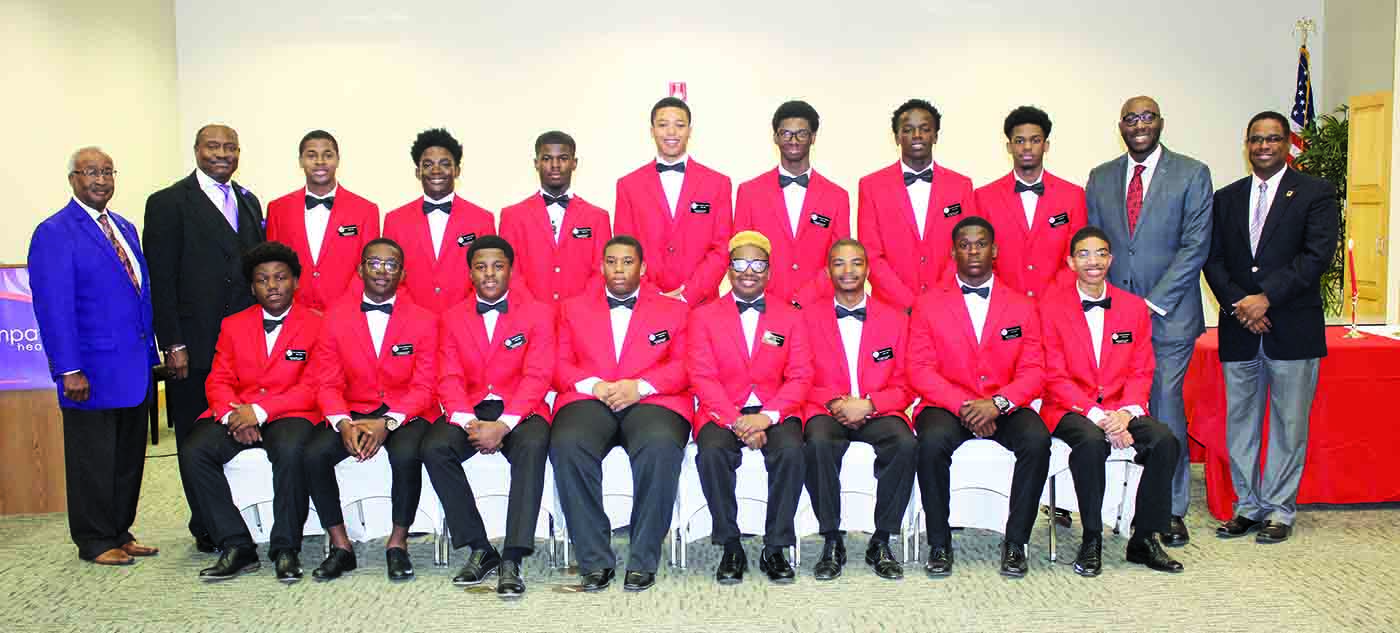 The Scholarship Gala is an event in which the young men are formally presented to society and the community. A formal waltz and military drill will also be performed. Attendees can look forward to dinner, music and entertainment.
Delta Sigma Theta established the Beautillion Militaire program to raise funds while providing an opportunity for young men to grow socially and personally. The program encompasses community service, leadership development, etiquette workshops and social activities. The proceeds raised are used to assist the chapter in providing academic scholarships, support youth initiatives and other program activities.
The Beautillion program provides an opportunity for the young men to receive a minimum of 15 service hours. Participants were taught basic dining, social and business etiquette and were given the opportunity to implement the skills developed.
Additionally, the young men further developed their leadership, social, verbal and non-verbal communication skills through monthly interactive workshops.
During the six-month program, the beaux attended local cultural activities all leading up to Sunday's scholarship gala, where participants will be accompanied by their escorts.
Last month, the beaux attended a faith-affirming rite of passage ceremony that symbolized the power and responsibility of knowing they are created to lead, accomplish and succeed in their chosen walks of life.
"This ceremony celebrates this first step in their journey that they commit to high standards in their goals and behavior while seeking guidance in a power greater than themselves," said Rev. Dr. John Evans from Friendship Missionary Baptist Church, who performed the gentleman's agreement.
The beaux stood and repeated the agreement, asking God for guidance toward obedience and respect for the instructions of their parents, teachers, adults and authority in their lives.
Rev. Shawn Thomas from Mt. Zion Progressive Missionary Baptist Church delivered the faith-affirming message and Rev. Watson Haynes presided over the coat of arms ritual. Once the agreement was signed, the young men donned a red jacket, with the help of a parent or mentor, which symbolized body armor, providing them with protection and equipping them for society.
These young men's journey began last October with the induction ceremony into the program and will end this Sunday with the Beautillion Militaire Scholarship Gala.